Last Updated on February 9, 2022 by Chris and Lindsay
Note: As of this update, travel to Alaska has been restricted due to border control between Canada and the US. It is still possible to plan your RV trip to Alaska. But you should be sure that your plans coincide with what is legally permissible at this point. Be sure to check with each government to determine the exact policies. However, as of January 2022 it appears that you may cross to/from the US/Canadian border with proof of vaccination.
An RV trip to Alaska is one of the best travel adventures you can have in life! From its rugged and raw landscapes to the vast wildlife and the many opportunities to explore the great outdoors, Alaska has much to offer by way of adventure! 
For this, and many other reasons, Alaska's nickname as the "Last Frontier" is quite suitable. But this feeling of wilderness and solitude will ultimately help you appreciate your time in Alaska all the more. 
Our Guide to RVing to Alaska is tailored to those of you who own your own RV and will be making the drive to Alaska from the Lower 48 US states. Whether you live in a van, trailer or motorhome, there is so much to see and do in driving the Alaska Highway both to and from Alaska. 
But if you plan to fly into Fairbanks or Anchorage and rent an RV there, you are not alone. This Guide will also help you plan your trip too. 
Regardless of your experience, planning an RV trip to Alaska can seem overwhelming. Most of the state is nearly two thousand miles from the closest border town in the Lower 48. You will cross an international border. And at times there will be vast stretches of highway where there are little to no signs of civilization. 
Embrace this! And use our Guide to RVing to Alaska to help you plan the safest, most comfortable journey as you embark on your drive to Alaska!
Ultimate Guide To Planning Your RV Trip To Alaska
Alaska has only been a US state since 1959. As such, the land is still raw and rugged and ripe for exploration! In fact, there is still a waning generation of original homesteaders who can share stories of their adventures to carve out a small piece of the state for themselves. 
People plan RV trips to Alaska for many reasons. So depending on your reasons, this Guide to RVing Alaska will help you determine the best time, driving itinerary and things to see and do.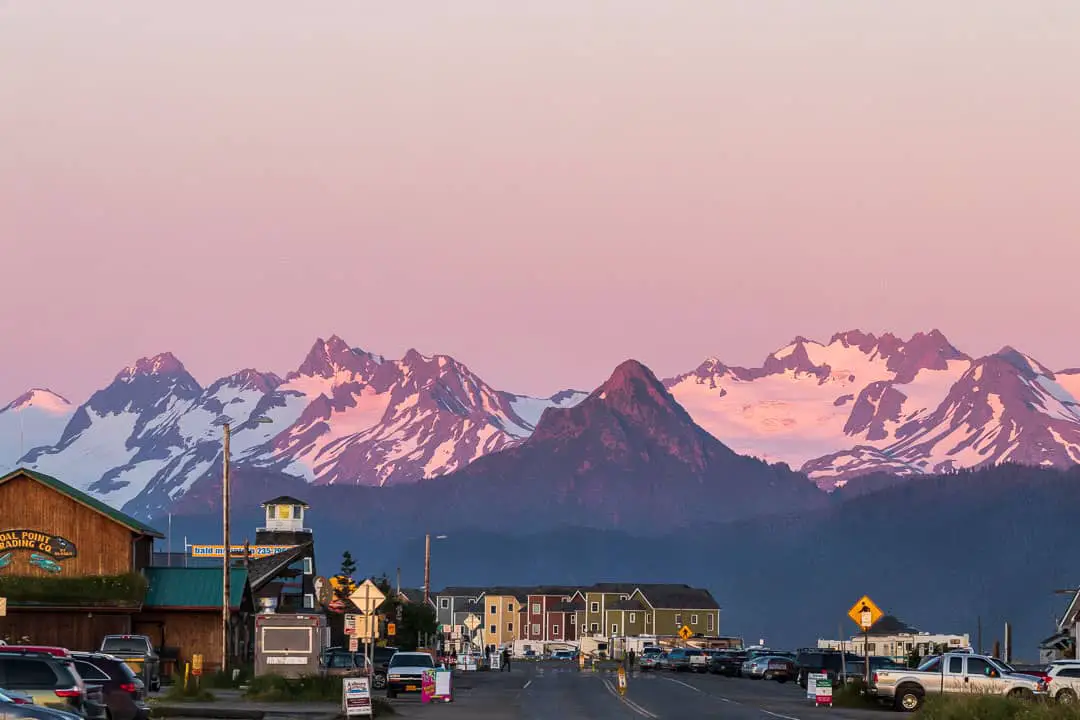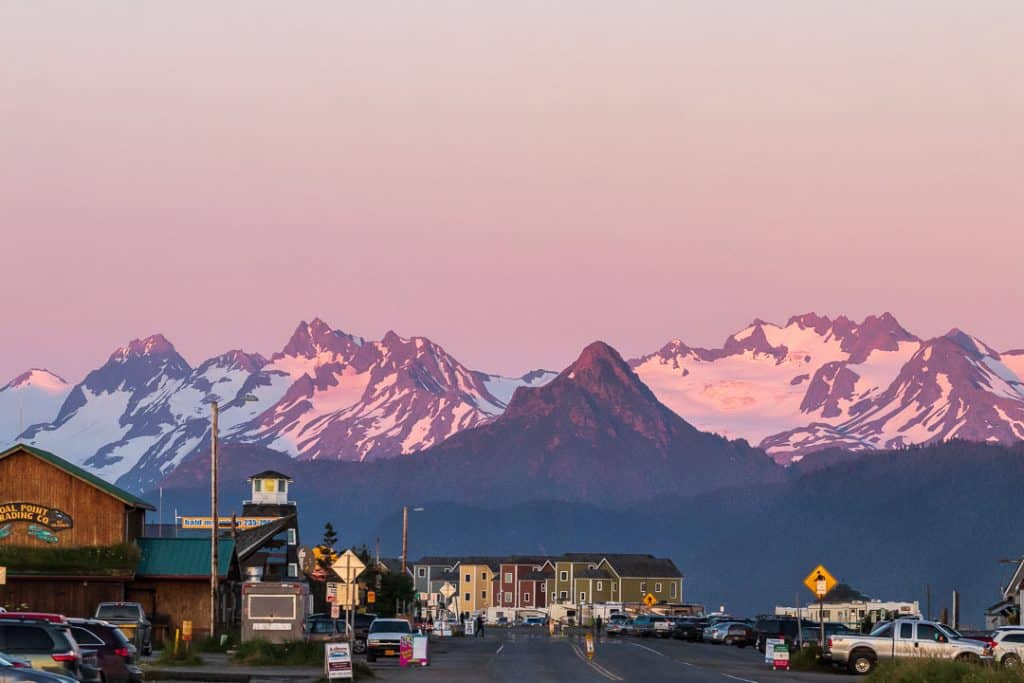 Best Time to Drive to Alaska
If you dream of making an RV trip to Alaska then there is no bad time to go! But as you can imagine, there are definitely better times of the year to visit Alaska. 
Because of its northern latitude, Alaska experiences longer periods of daylight and darkness at different times of the year. For this reason, most people take their RV trip to Alaska during the summer months. During this time the sunlight is ample (you can experience 24 hours of daylight north of the Arctic Circle when summer begins).
Wildlife is incredibly active during the summer months. And you can expect very mild temperatures for the duration of your journey. 
We recommend that you plan your RV trip to Alaska for the time between June and August. This will be the busiest time of year for all travelers.
But Alaska is so large that you will hardly worry about the crowds anywhere you visit during this time. And if you are worried about the crowds, you can hedge your trip on either side of the summer.
Temperatures are still low and warming during the spring. And you are very likely to see snow almost everywhere you travel. In September the daylight hours begin to drastically drop, as do temperatures. 
But if you enjoy winter sports and/or want to see the Northern Lights then September is the absolute earliest that you should plan to drive to Alaska. Just know that different highway rules and safety guidelines operate beginning in October.
You will want to be aware of the requirements for snow tires/chains as well as road closures and limited opportunities for fuel and food. 
Length of Trip
Alaska is beautiful at any time of year. But due to the distance and time required to drive your RV to Alaska, many people become daunted by the journey.
It's true, if you only have a two-week vacation in which to complete your drive to Alaska you are not going to fully experience the beauty of the state. 
But if two weeks is ALL you have and you have always wanted to drive to Alaska, then use our Guide to RVing to Alaska to make the most of what you have! 
In all reality, we would suggest no fewer than 6 weeks for a return trip to/from Alaska. Much of the time will be spent driving. And that's not a bad thing.
You're going to see some amazing things and find yourself in moments of profound silence looking out over inspiring landscapes along the way!
But 6 weeks in the minimum we suggest you commit to RV to Alaska, from border to border. Of course, even your starting/final border crossing locations impact the length of your journey.
Long story short: Visit Alaska anyway you can! And stay for as long as you can! Regardless of your circumstances, Alaska has a lot to offer. And seeing the Last Frontier by RV is the best way to go.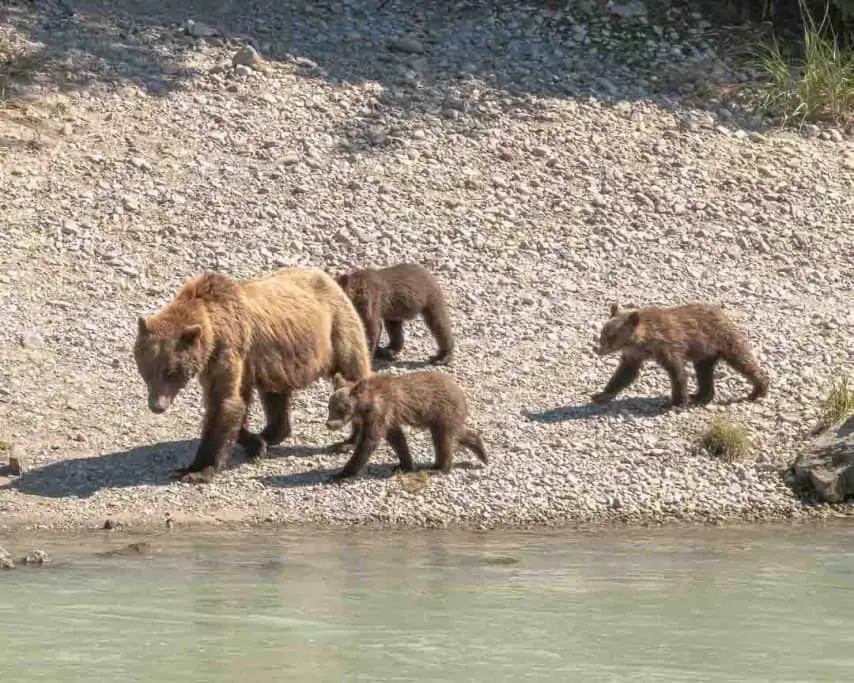 Driving Your RV To Alaska
Surprisingly, there are a handful of ways that you can reach Alaska to RV through the Last Frontier. We recommend that you drive your own RV.
And most of the information in our Guide to RVing Alaska is tailored to you driving your own RV from the Lower 48. 
However, you also have the option to put your RV on a ferry in several locations, thus bypassing many miles of wear and tear on your RV. Or, alternatively, you could plan to fly to Alaska and rent an RV. 
This Guide to RVing Alaska is based upon our experience driving our own truck camper to/from Alaska. But since your circumstances may vary, we did want to make sure that you were aware of other options. 
The Cassiar Highway Or Alaska Highway?
When it comes to driving to Alaska in your RV there is really only one way in and one way out. At some point, you will find yourself driving the famous Alaska Highway (also known as the "Alcan Highway"). 
The Alaska Highway begins in Dawson Creek, British Columbia and traverses 1,390 miles before terminating in Fairbanks, Alaska. There are a few ways to reach Dawson Creek, depending on your point of origin. We'll get into these below. 
But once you hop on the Alaska Highway it is a straight shot to Alaska. 
So What Is The Difference Between The Alaska Highway and Cassiar Highway?
If you are like us, as you plan your RV trip to Alaska you have likely come across mention of the Cassiar Highway and the Alaska Highway. The Alaska Highway begins in the northern part of British Columbia and winds its way through the Yukon Territory and into Alaska.
This is the longest and most common route into Alaska from Canada. 
The Cassiar Highway is a shorter stretch of highway that branches off of the Alaska Highway near Watson Lake, Yukon Territory. This highway is more direct as it cuts along the western portion of British Columbia and is absorbed into the more numerous roadways that lead back into the United States in the Seattle area. 
If you are in a hurry, the Cassiar Highway is the quickest way to/from Alaska. It will cut a few hours from your drive. Plus we can't say enough about how much you will appreciate a quick side trip to the "friendliest ghost town" of Hyder.
But in our suggested itinerary, we recommend that you take BOTH the Cassiar and Alaska Highways in your RV adventure to Alaska. This route will allow you to visit the incredible beauty of the Canadian Rockies. But it will also bring you along the more isolated Cassiar Highway. 
Where you plan to start your drive to Alaska depends on where you are currently located. But for our Alaska road trip itinerary recommendations, we suggest you enter Canada in Montana or Idaho and return through Washington. 
We will describe the circular route in more detail in the Itinerary section below. 
Ferry
Additionally, if you do not desire to drive to Alaska there is an option to travel by ferry. Of course, this is a more expensive option. Most ferry options begin in Washington and will take you through the many fjords and canals of the Inside Passage and terminate in Haines, Alaska. 
So if you can afford the fares, only have pets that can endure long periods of time between restroom breaks and want to skip half of the driving, a ferry is a great option. We would recommend adding an Alaska cruise to your bucket list for some other time if you want to see the beauty of the Inside Passage. 
Truthfully, driving to Alaska is the best part of owning an RV.
RV Rental
Of course, a third option does exist if you want to RV in Alaska but either do not own an RV or do not want to transport your RV to Alaska.
You can opt to rent an RV in Alaska.
In this case, you are looking at higher prices as you must not only account for the RV rental itself, but also for the transportation to/from Alaska. If you do plan to rent an RV in Alaska, be sure to familiarize yourself with how to operate the RV.
Additionally, there are many places (like the Dalton Highway) where RV rentals are typically not permitted. Be aware of the terms and conditions of your rental agreement. 
NOTE: Due to current travel restrictions to Alaska, renting an RV in Alaska is quite possibly the best opportunity for you to be able to fly directly into Alaska and then enjoy RVing around the Last Frontier. We recommend that you look into RV rentals available through Outdoorsy or campervan rentals through Escape Campervans.
Suggested Itinerary
We suggest that you give yourself no less than 6 weeks for your RV trip to Alaska. You could spend half of that time just driving up and back. Additionally, we have created several Alaska itineraries that take you to the same key locations.
The only exception is if you want to (and are prepared for) drive the Dalton Highway. This journey in and of itself requires a bit more planning and preparation. 
Plan to visit the following locations:
Alaska Highway
Fairbanks
Denali National Park
Talkeetna
Palmer/Anchorage
Kenai Peninsula (Turnagain Arm, Anchor Point, Homer & Seward)
Valdez
Haines
Our driving itineraries also assume that you will begin your drive in the Lower 48 in the northwestern part of the country. Add additional time to your trip according to your starting location. 
We also base our itineraries on "border-to-border" starting/ending locations. So you will see that we guide you from a US/Canada crossing on your way to Alaska back to a Canada/US crossing on your return from Alaska. 
Basic Alaska Road Trip Itinerary 
Your Alaska road trip will vary depending on how much time you have, where you want to go and what you want to see and do.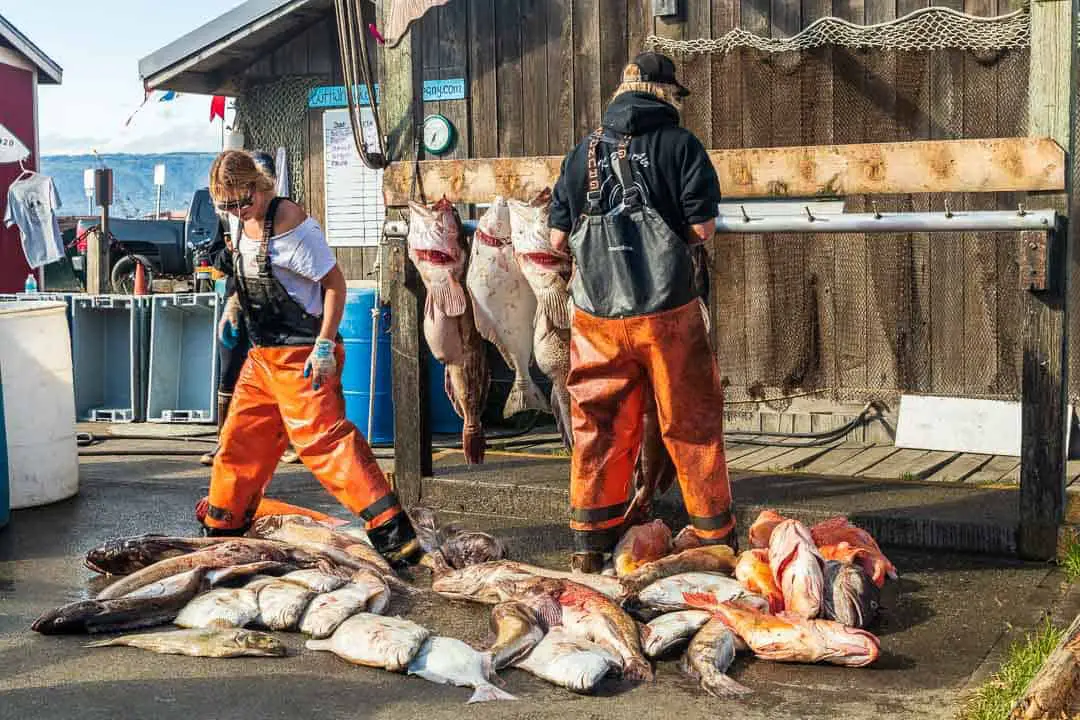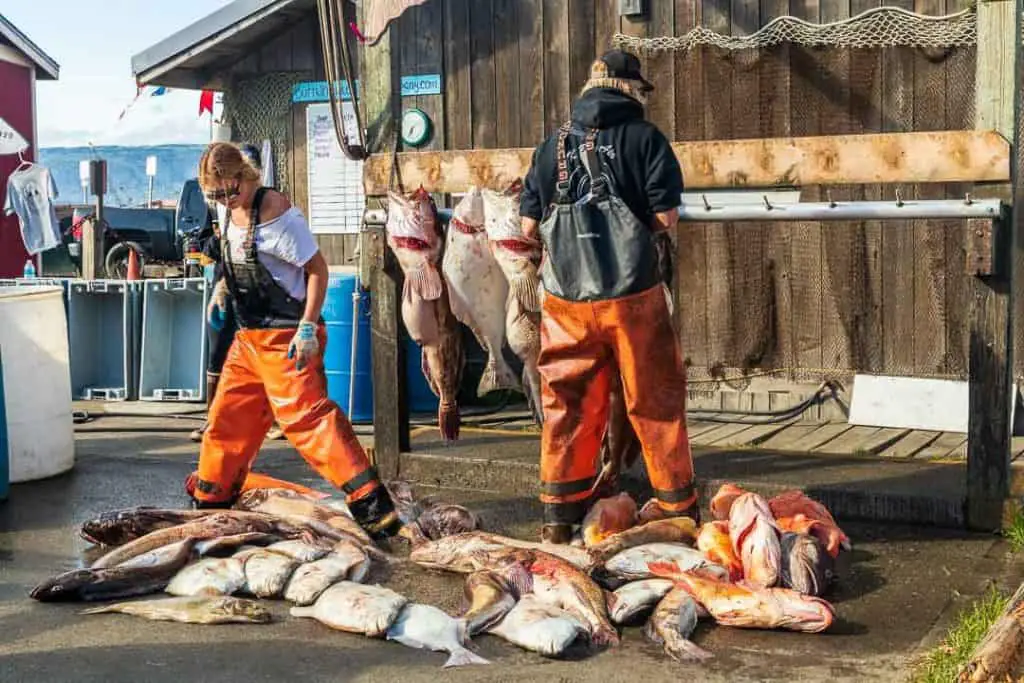 But we suggest that you build your itinerary from the following basic recommendations:
Canadian National Parks (7-10 Days)
Alaska Highway (5-7 Days)
* Dalton Highway (4-5 Days)
Interior Alaska (5-7 Days)
Kenai Peninsula (7-10 Days)
Valdez (3-4 Days)
Haines (5-7 Days)
Hyder (4-5 Days)
To US Border (3-4 Days)
* The Dalton Highway is not for everyone. Check out the story of our drive to the end of the world before you plan to drive the Dalton Highway.
RV Camping In Alaska
The best campgrounds in Alaska are not necessarily campgrounds. Alaska is one of the few places in North America where it is acceptable (and legal) to camp virtually anywhere. 
This means that nearly anywhere can offer spectacular views and camping.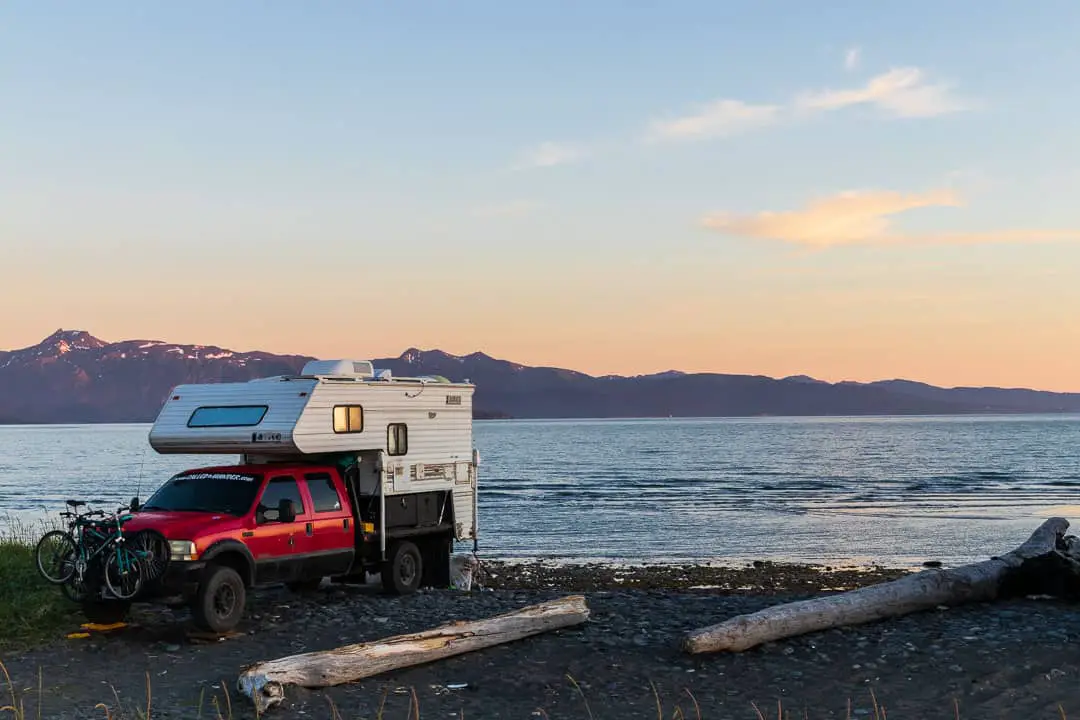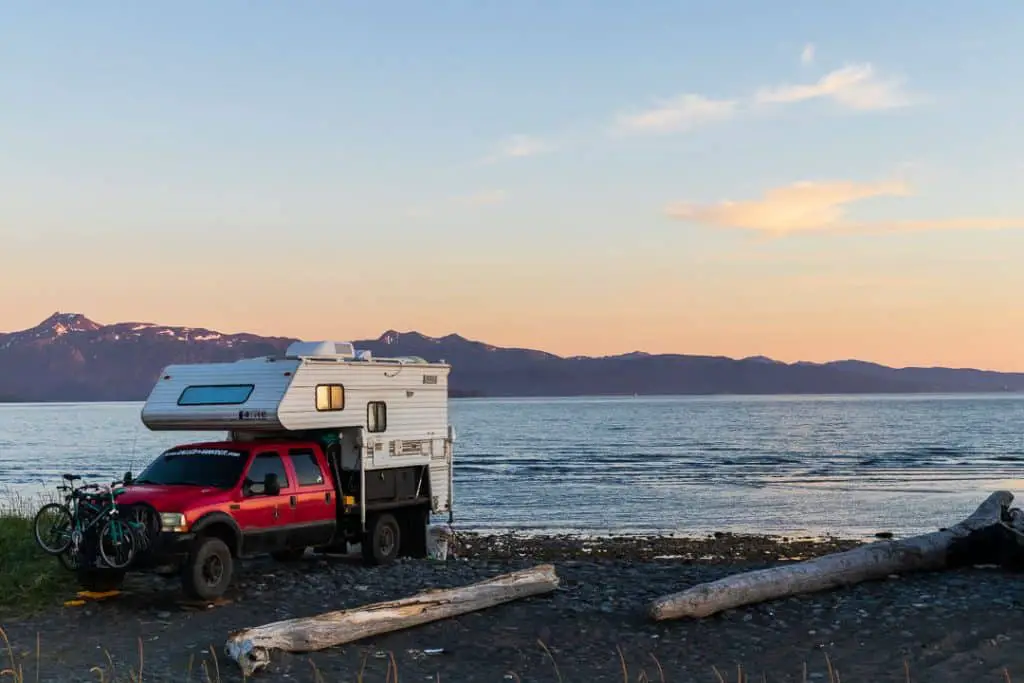 If you are more inclined to reserve campsites in advance, there are plenty of options in each town or village. We'll provide a few recommendations below. 
But do not worry if your itinerary or plans change. You should never worry about finding a safe place to camp in Alaska.
In fact, in 7 weeks in Alaska, we only paid for camping for 7 total days!
We recommend that you consider the following options as the best campgrounds in Alaska:
Dalton Highway – Camp just before Deadhorse next to the river that leads to the Arctic Ocean (FREE)
Homer Spit – Camp on the beachfront and stack rocks to make your own personal fire pit on the beach ($24/night)
Seward – Join the masses and camp along Resurrection Bay in any of the public campgrounds along the beach ($20/night)
Valdez – Camp at the foot of Valdez Glacier just outside of town (FREE)
Haines – Follow the Lutak Inlet toward Chilkoot Lake and camp at one of the pull-offs along the glacial-blue water (FREE)
Hyder – Drive through the ghost town toward Salmon Glacier and park along a pull-off next to the river (FREE)
READ MORE: Learn all about the best tips and tricks to save money camping in Alaska!
Budget For RV Trip To Alaska
Your budget for an RV trip to Alaska will vary as much as any budget. Depending on where you want to go, what you want to do and how comfortable you want to be, your budget could vary greatly.
Additionally, if you are traveling with children or other additional people then some of your expenses will also increase.
For instance, you could easily spend:
$50 – $75 per night for a full hookup campground 
$100 – $250 per person for daily tours of local areas
$300 – $500 per person on fishing trips in a half dozen places
$50+ per person for daily meals in restaurants 
For those of us who don't have that kind of money sitting around, there are more affordable ways to thoroughly enjoy Alaska without breaking the bank. Here are some guidelines for how we spent less than $1,000 per week on our drive to Alaska.
We based our budget on 2 adults with our truck camper averaging around 10.5 mpg. 
$25 / day daily meal budget ($175 / wk) 
$12 / day miscellaneous ($100 / wk)
$25 / day spending ($175 / wk) 
$25 / day camping ($175 / wk)
* $4.50 per gallon x 7,000 miles / ___ mpg = ($3,000 total, @10.5 mpg)
* Only twice did we pay $4.50 per gallon. Once in Coldfoot, Alaska on the Dalton Highway on our way to Deadhorse, where we also paid over $4.50 per gallon.
Everywhere else fuel was well below $4.50. But fuel charges are always subject to change at the time of your trip. We suggest you over budget on fuel.
In total, we spent approximately $2,700, which included stretches of road where we averaged less than 10 mpg.
So for 8 weeks, you could safely plan to spend approximately $8,000 in total:
Meals: $175 x 8 = $1,400
Spending: $175 x 8 = $1,400
Camping: $175 x 8 = $1,400
Miscellaneous: $100 x 8 = $800
Fuel: Total $3,000
We did not take part in high-cost tours or fishing trips. In fact, the only tour we purchased was the mandatory tour to visit the Arctic Ocean in Prudhoe Bay. Any other entrance fees or activities were paid out of our daily/weekly spending allocation. 
Additionally, we only paid for a total of 14 nights of camping. Each night was under our $25 / night budget. So we saved over $1,000 in camping fees alone!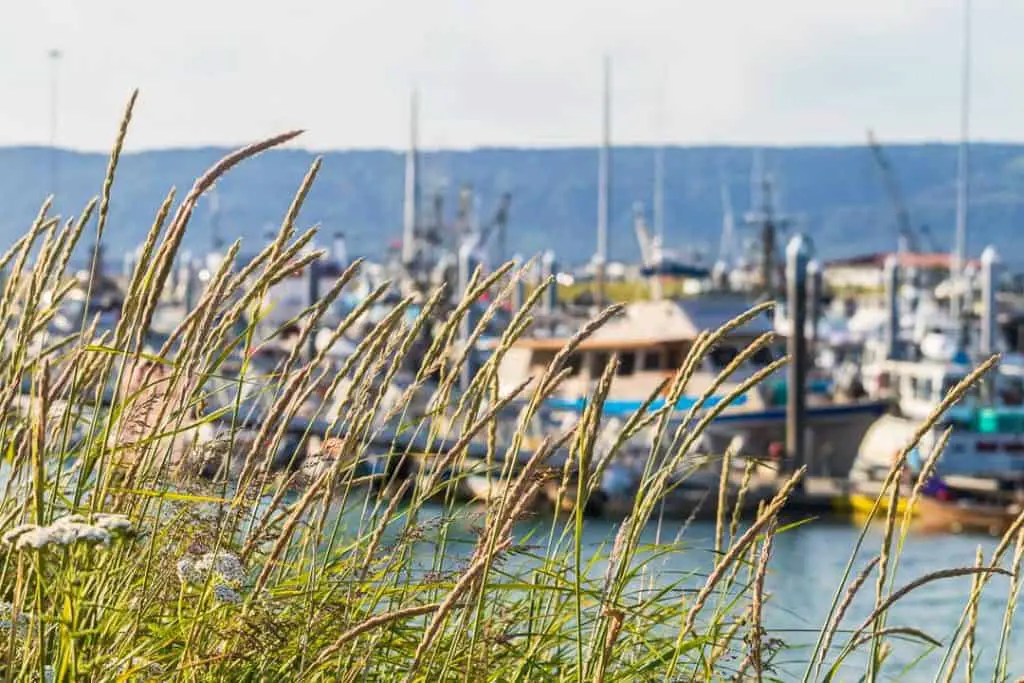 Top Destinations To RV In Alaska
You can only drive through a small percentage of Alaska. As the Last Frontier, Alaska is raw and rugged and mostly inaccessible by vehicle. So many great places are literally well off the beaten path. 
However, these are the Top Destinations to RV in Alaska: 
Fairbanks – The terminus of the Alaska Highway and a great place to begin. Spend a few days on your own or condense your visit with a quick city tour so you can get on your way to the rest of Alaska!
Deadhorse – If you are prepared to drive the Dalton Highway then Deadhorse will be a must on your list. At least let someone else drive you to visit the Arctic Circle!
Talkeetna – Situated just outside Denali National Park, Talkeetna is a classic artsy Alaskan town with great views of Mt. Denali (if you are at the right place and time!). This is one of the best places to catch a plane ride to explore the nearby glaciers!
Palmer – Take a tour at Williams Reindeer Farm and feed, pet and play with the Reindeer!
We call these next few the "Alaska finger towns" as each one is a down-and-back route stretching from the central "palm" of Alaska: 
Homer – Drive out on the spit and enjoy the views of Kachemak Bay
Seward – Spend time exploring Resurrection Bay and all of the wildlife in the area. Be sure to visit Kenai Fjords National Park!
Valdez – Visit the old town destroyed by a tsunami in 1964 and then head out to Solomon Gulch to watch sea lions, otters, bald eagles and grizzly bears feast on salmon
Haines – Head toward Chilkoot Lake to look for momma grizzly bears teaching her cubs to hunt for salmon. Then take the ferry to the historic mining town of Skagway to pan for gold!
Hyder – Eat at "The Bus," drive out to Salmon Glacier and stop to watch bears catch salmon in the river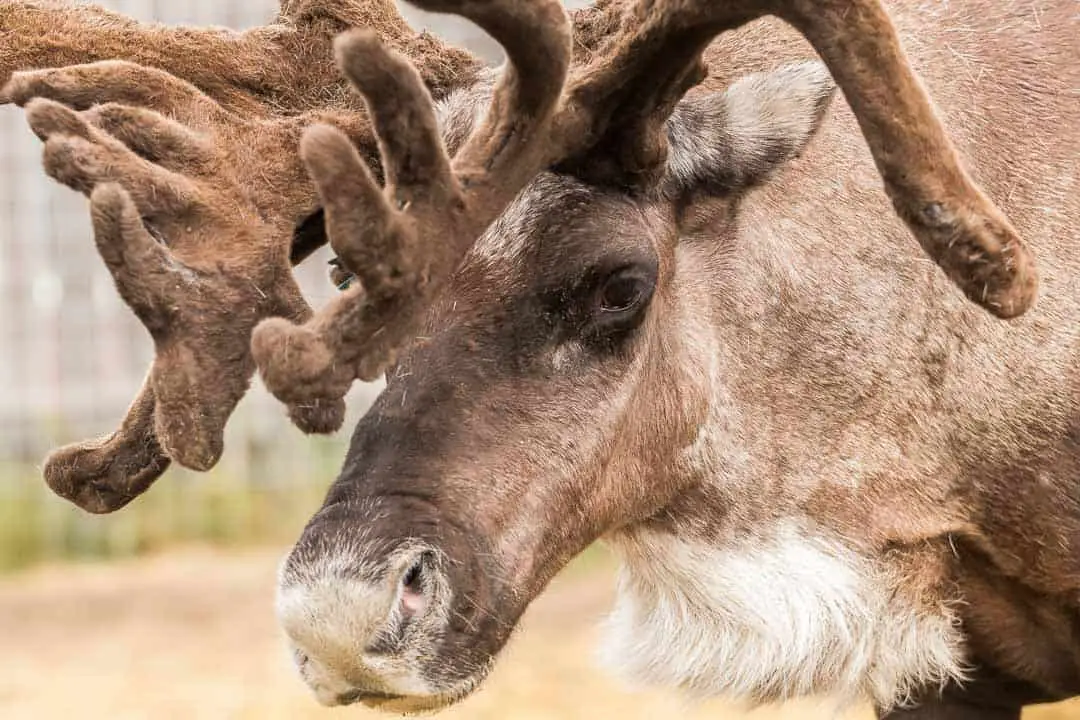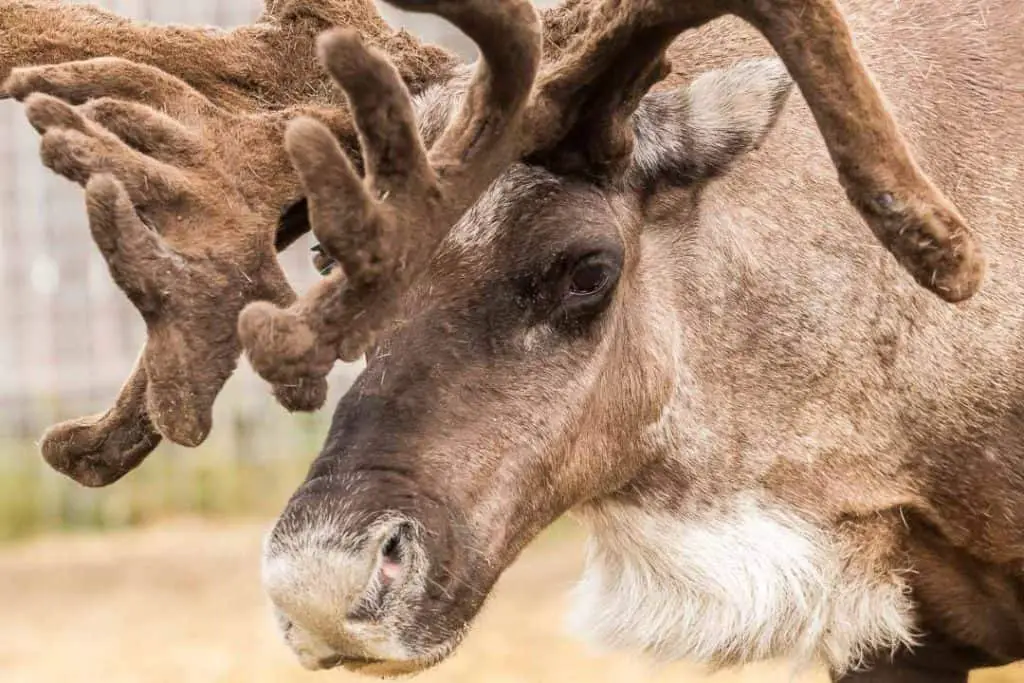 Driving The Alaska Highway
The best part of driving your RV to Alaska is… well, driving your RV to Alaska! For most people, driving the Alaska Highway is near the top of their bucket lists. 
This is important because the 1,390 miles of the Alaska Highway is technically the only way to drive into Alaska.
NOTE: It is possible to cut a few of those miles off by taking the Cassiar Highway in the south. Or, the more adventurous can add a few miles more by taking the "Top Of The World Highway" out of Whitehorse in the Yukon Territory and approaching Alaska from the north. 
If you follow one of our suggested Itineraries, your journey to Alaska will actually begin when you cross the Canadian border (if you are not already in Canada!).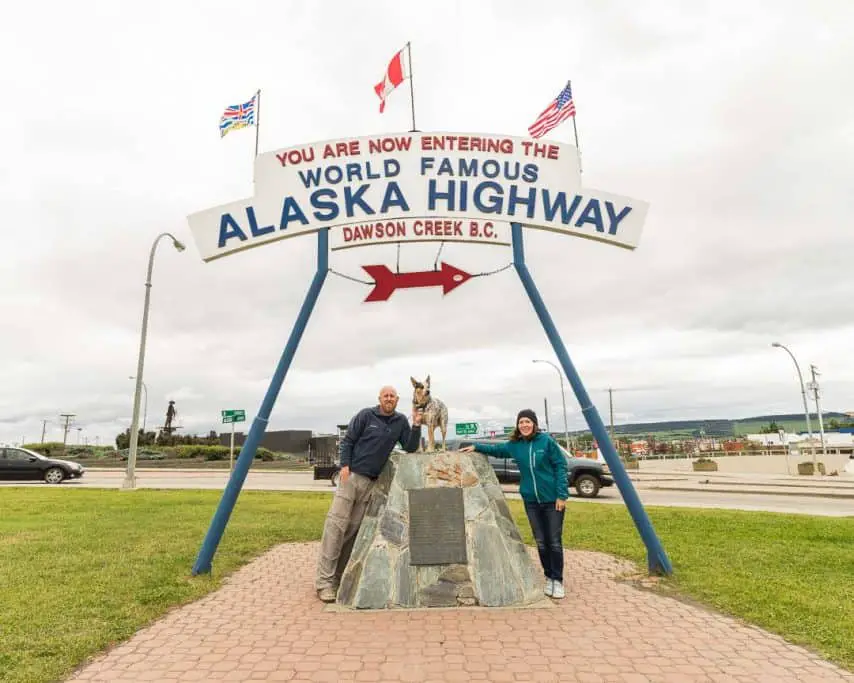 At this point, we suggest you take a week to enjoy the Canadian National Parks of Banff, Jasper, Yoho and Kootenay. 
Not only are these spectacular views of the Canadian Rocky Mountains. But also driving through these parks will put you within a 6 hour drive (~300 miles) of reaching Dawson Creek, British Columbia. 
It is in Dawson Creek where the Alaska Highway begins. For the next 1,390 miles, you will pass through beautiful portions of British Columbia and the Yukon Territory, often meandering back and forth between the two.
You could spend only a handful of days and make the drive quickly (not recommended, by the way!). Or take up to a week or more to enjoy the scenery, wildlife and various points of interest along the way. 
These are a few of our favorite places to stop along the Alaska Highway
Mile 0 Visitor Center (Dawson Creek) – Snap a photo of your vehicle in front of the famous Alaska Highway sign. 
Mile 477 Liard River Hot Springs – A nice hot spring modernized with a boardwalk and changing rooms. 
Mile 603 Entering the Yukon Territory
Mile 612 Watson Lake – Host of the famous "Sign Forest." You could spend hours looking for the sign closest to your hometown. Or make a sign and leave it for someone else to find. 
Mile 626 Cassiar Highway junction – Take this back from Alaska to enjoy a more rustic and less crowded drive back to the Lower 48
Mile 888 Whitehorse – Lots to see and do in Whitehorse, including loading up on fuel and food and dumping tanks if necessary
Mile 894 Junction for Dawson City – This will take you to the "Top of the World Highway" and bring you into Alaska from the north
Mile 1024 Kluane Lake turnout – Spend a few hours stretching your legs, cooking a meal or swimming in the lake. Very few opportunities to enjoy scenery like this along the Yukon Territory's largest lake
Mile 1186 US Customs and Border Protection – You made it to Alaska! The station is open 24-hours a day so no rush to arrive. 
Fairbanks is approximately 5 hours from the Alaska border. Follow the mountains on your left all the way into the city.
A great supplementary resource to our information is the Milepost. We used this in our planning for our trip!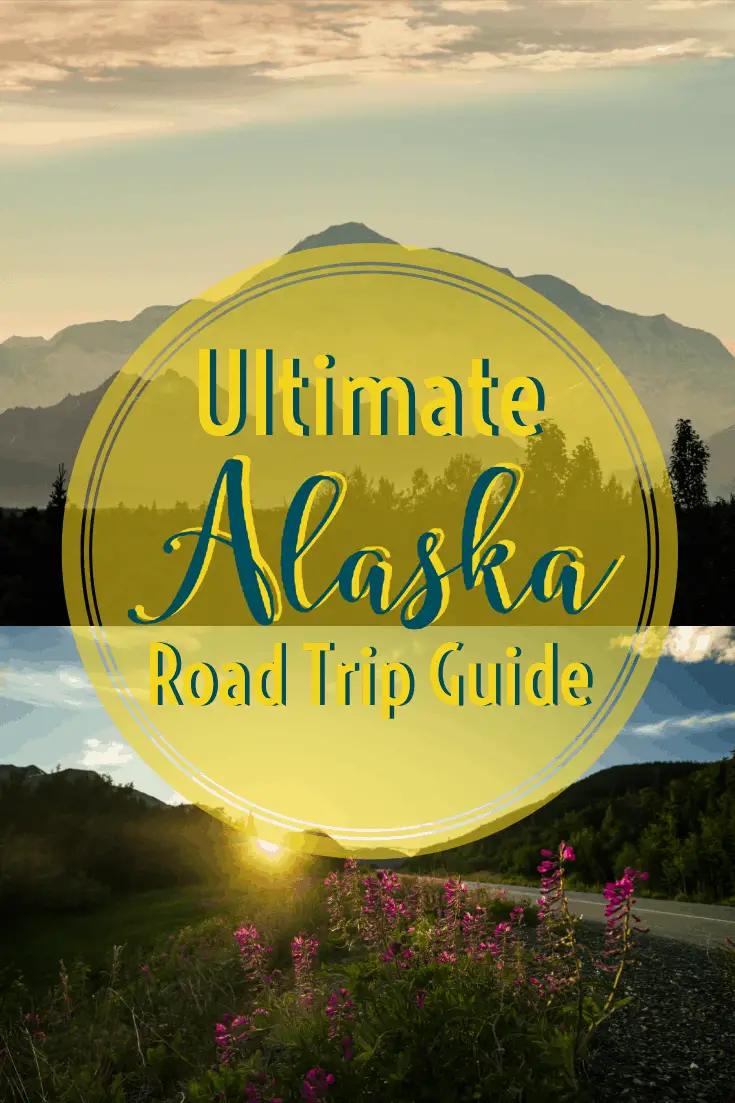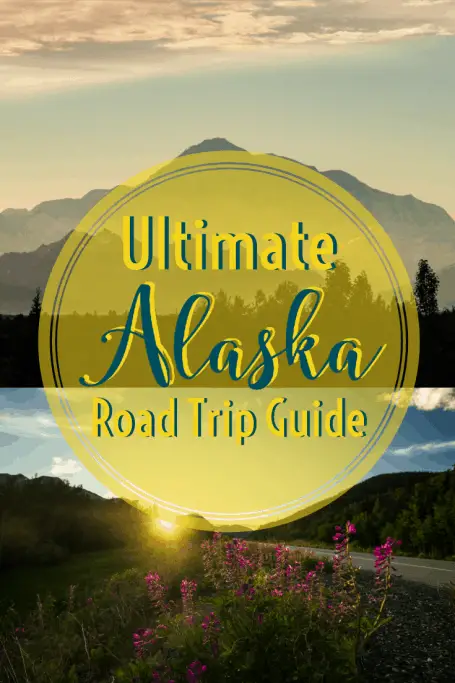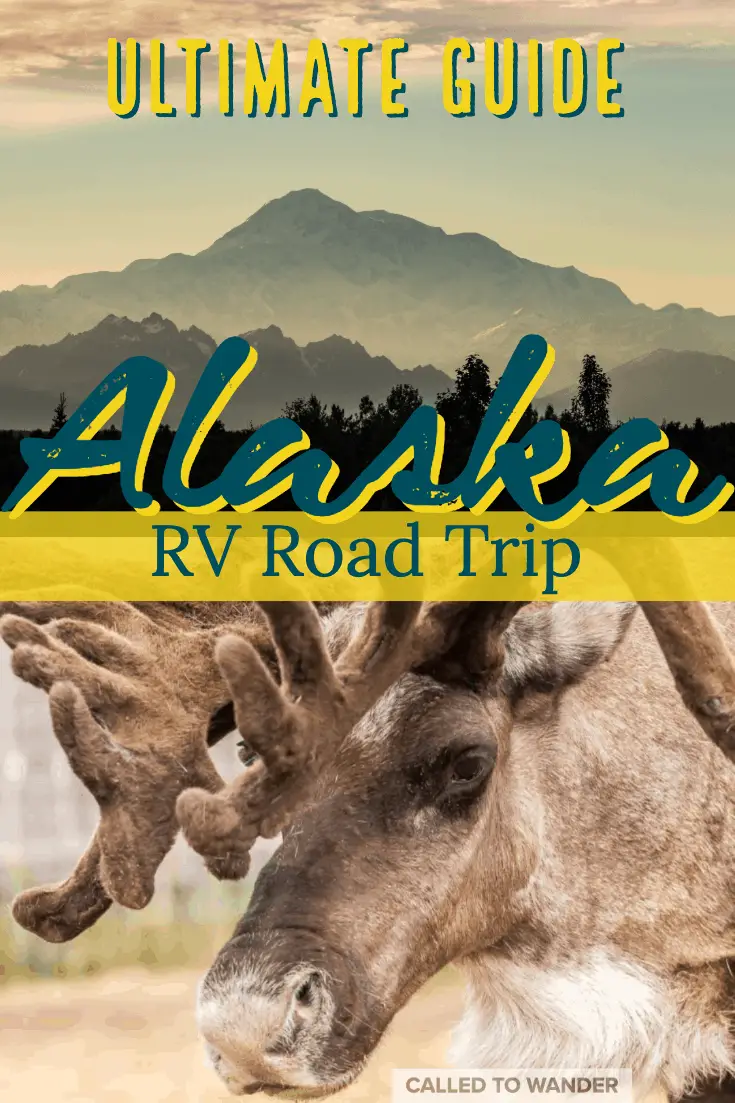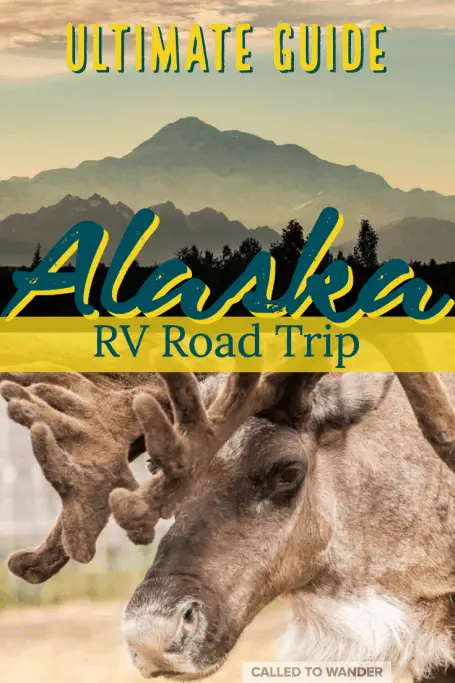 About Author