Last Updated on December 9, 2021 by Chris and Lindsay
If you plan to drive to Alaska you have a lot of options for your Alaska road trip itinerary. Alaska is known as the Last Frontier. So getting there is an adventure in and of itself!
Most of Alaska is inaccessible by vehicle. This means you have to plan to get around via plane or boat.
But depending on your level of adventure, funds and Bucket List, you probably don't need to worry about trying to reach all of those more difficult places.
In fact, if your goal is to travel to Alaska in an RV, then you're likely looking to explore the part of the state you can reach by vehicle.
(If you just plan to tent camp or stay in hotels you can use our suggested itineraries. You just may need to plan your accommodations differently.)
Fortunately, most activities you would want to do in Alaska are close enough that you can drive to them.
Before we get into a few sample Alaska road trip itineraries let's cover a few factors that will impact your drive in Alaska.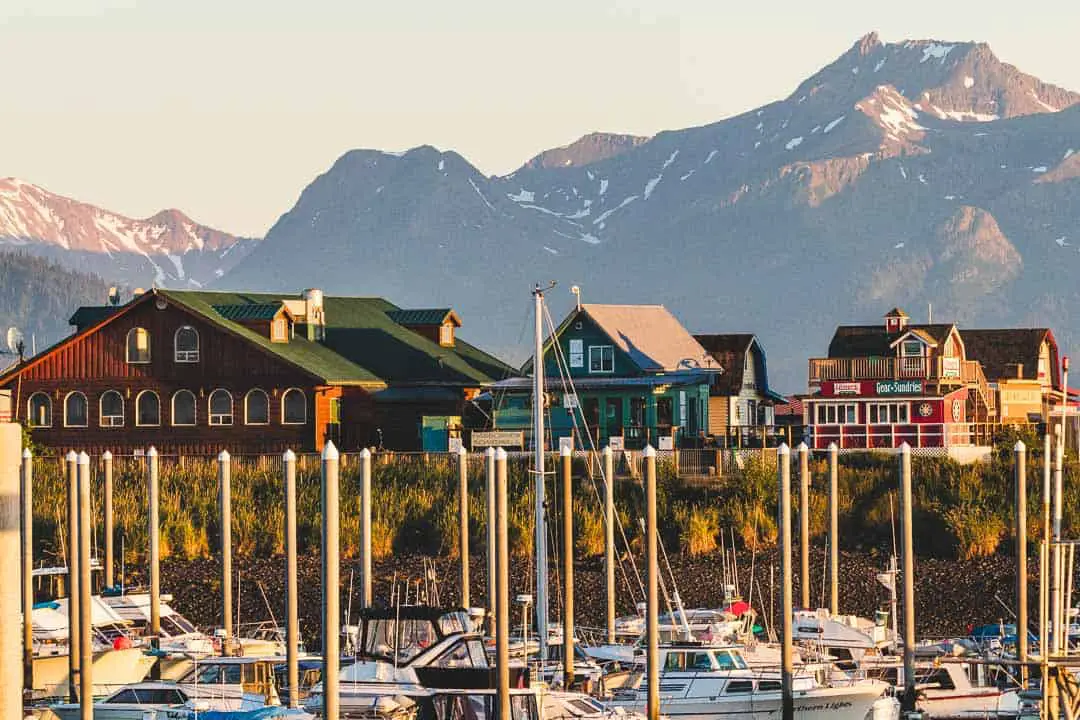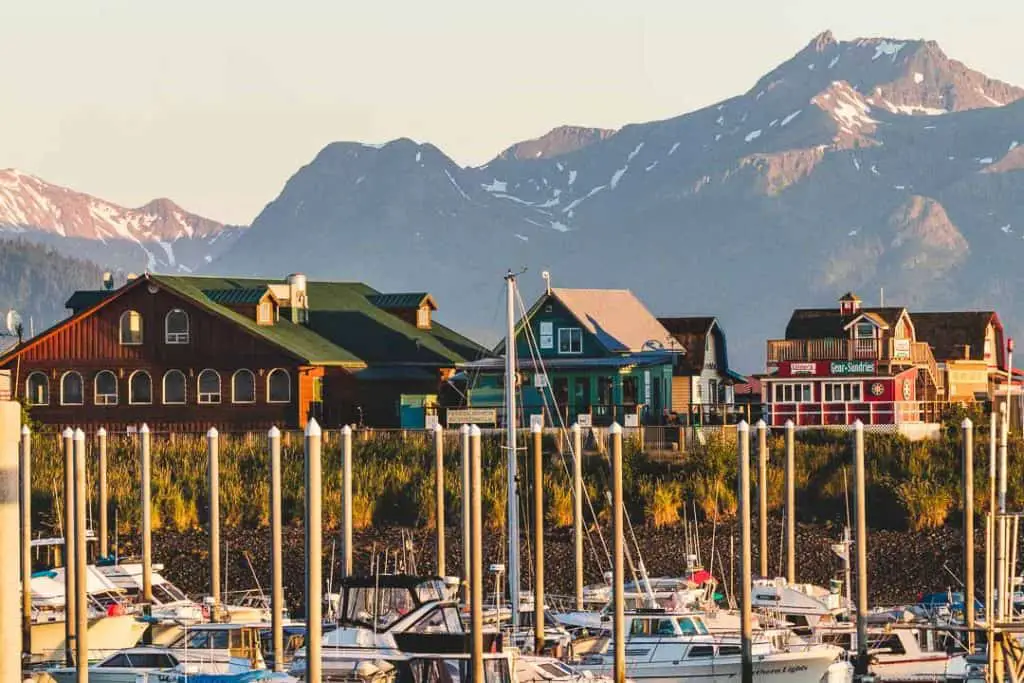 The Ideal Alaska Road Trip Itinerary
We believe that your ideal Alaska itinerary should include the following information.
Timeframe: 6-8 weeks
Time of Year: June – August
Starting Location: Glacier National Park, MT (or no further west than Spokane, WA)
Ending Location: Seattle area, WA
Key Places To Visit: Banff & Jasper National Parks (Canada), Alaska Highway, Fairbanks, Talkeetna, Kenai Peninsula, Homer Spit, Seward, Valdez, Haines, Cassiar Highway and Hyder.
Key Things To Do: Drive the Dalton Highway (special advise required), see Mt. Denali in Talkeetna, play with reindeer in Palmer, camp on the beach at Homer Spit and Seward, go halibut fishing in Homer, watch sea lions, otters and bald eagles catch salmon in Valdez, search for grizzly bears in Haines and eat at "the bus" in Hyder.
Total Miles: Approx. 6,000 miles
Read on for more specific information to help you plan your perfect road trip to Alaska!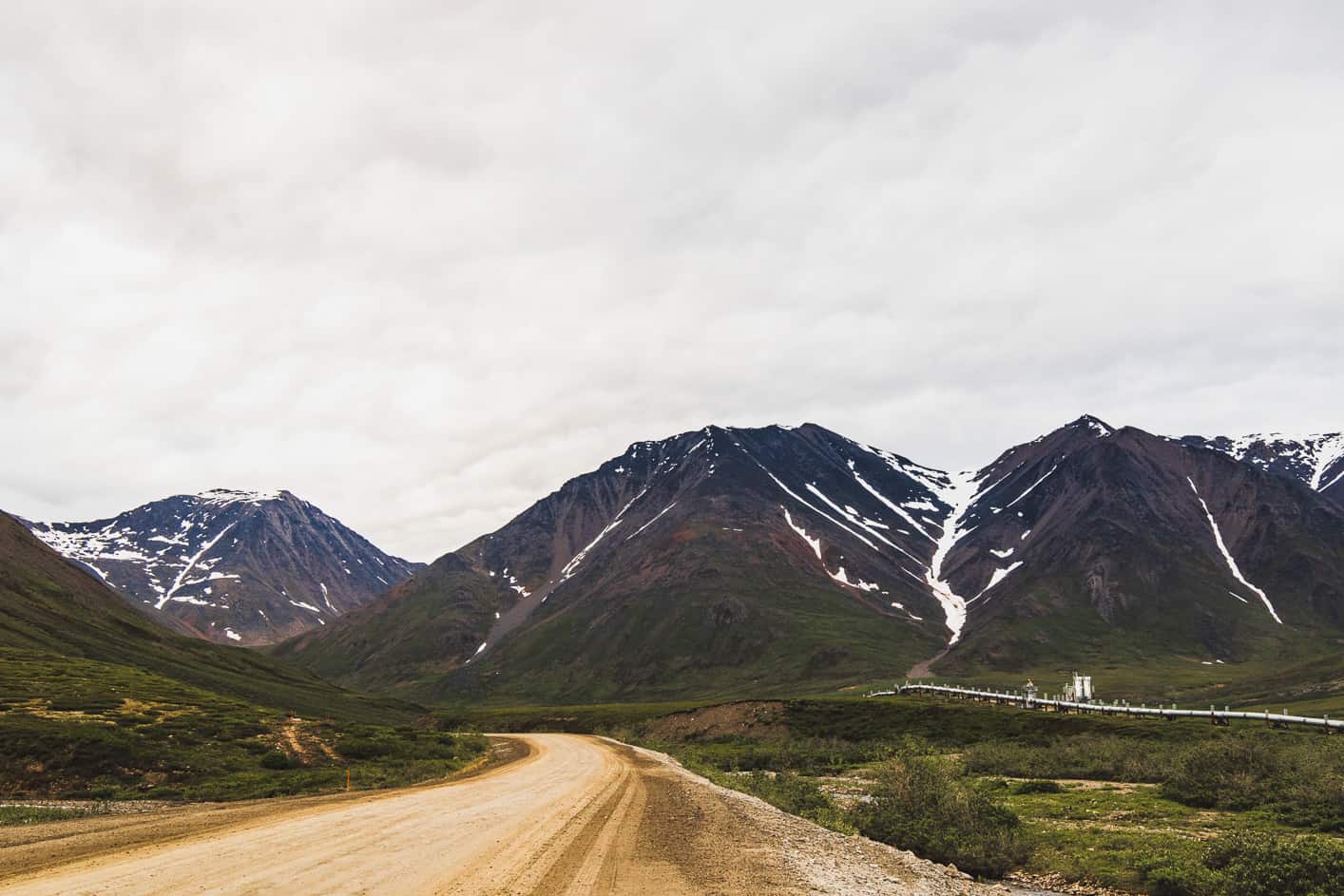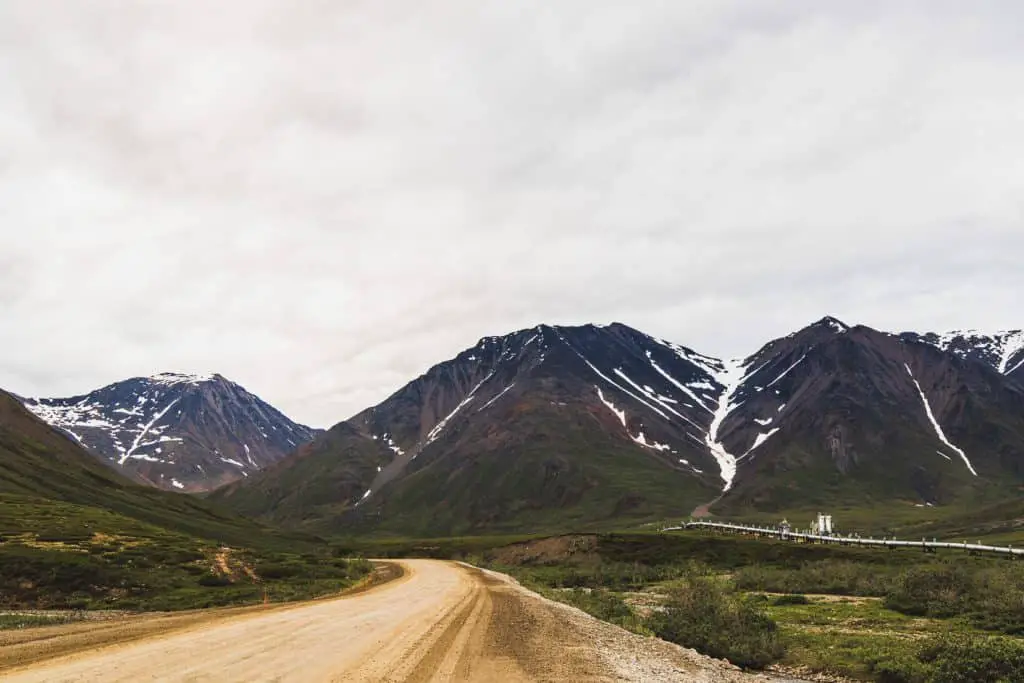 Factors That Impact Your Alaska Road Trip Itinerary
Planning your Alaska road trip itinerary can be daunting. Just reaching Alaska from the Lower 48 will take days and cover thousands of miles.
One you're there, where do you go? Where CAN you go? What do you do? Where do you stay? For how long do you stay?
Understanding how the following points impact your Alaska road trip will help you craft your perfect trip!
Starting/Ending Location.
Our Alaska road trip itineraries are going to assume that you will begin your journey in the continental United States (Lower 48) in the northwestern half of the country (Montana, Idaho, Washington areas).
If you're coming from Florida (as we did) or Maine, then add on extra time accordingly.
Our itineraries will be based on "border-to-border" starting and ending locations.
This means we're guiding you from a US border crossing into Canada (say, from Glacier National Park in Montana) to a return US border from Canada (say, Seattle area).
We believe this is your best opportunity to see the best parts of British Columbia and the Yukon Territory on your way to/from Alaska.
Amount of time you have.
Alaska road trip itineraries are dependent on your time table.
Whether you're trying to see Alaska during your two-week vacation, two-month summer vacation or retirement makes a big difference!
If you're making the "border-to-border" drive to Alaska then we'd recommend no fewer than 6 – 8 weeks.
But it is possible to make the trip in 4 weeks if that's all the time you have.
Further, our Alaska road trip itineraries are for travelers who will leave/return to the US and not those who will fly to Alaska and rent an RV there.
(Note: We do have a few sample itineraries in that case)
You're going to want to decide how much time you have (if you even have time limits) before you decide all of the things you want to pack into your Alaska itinerary.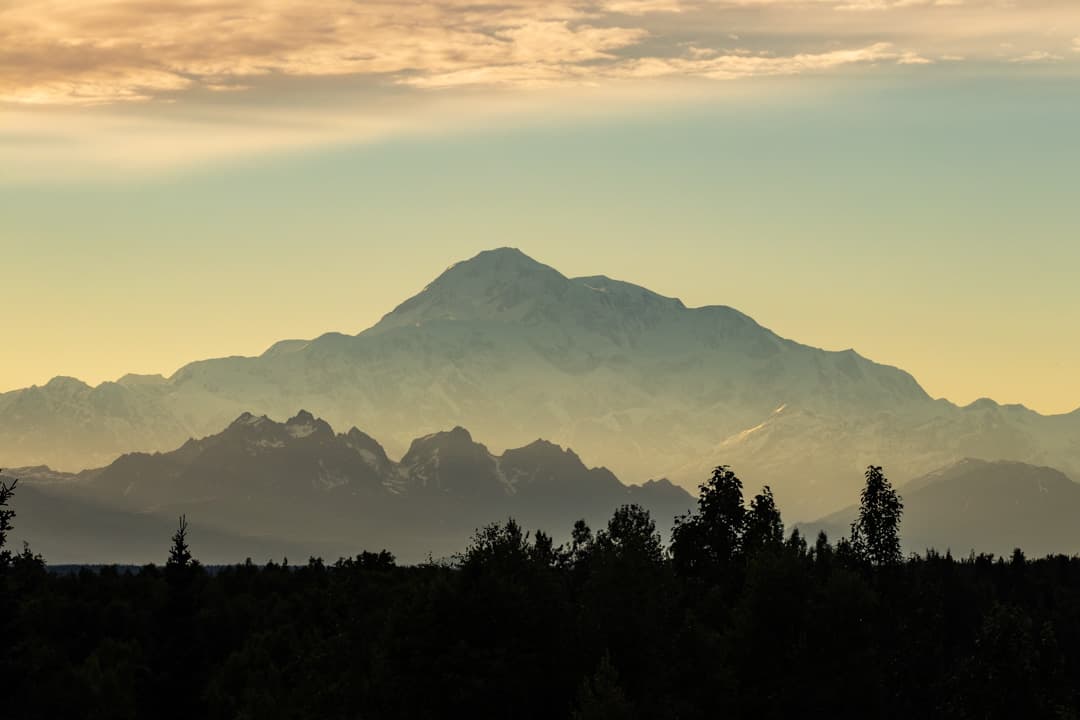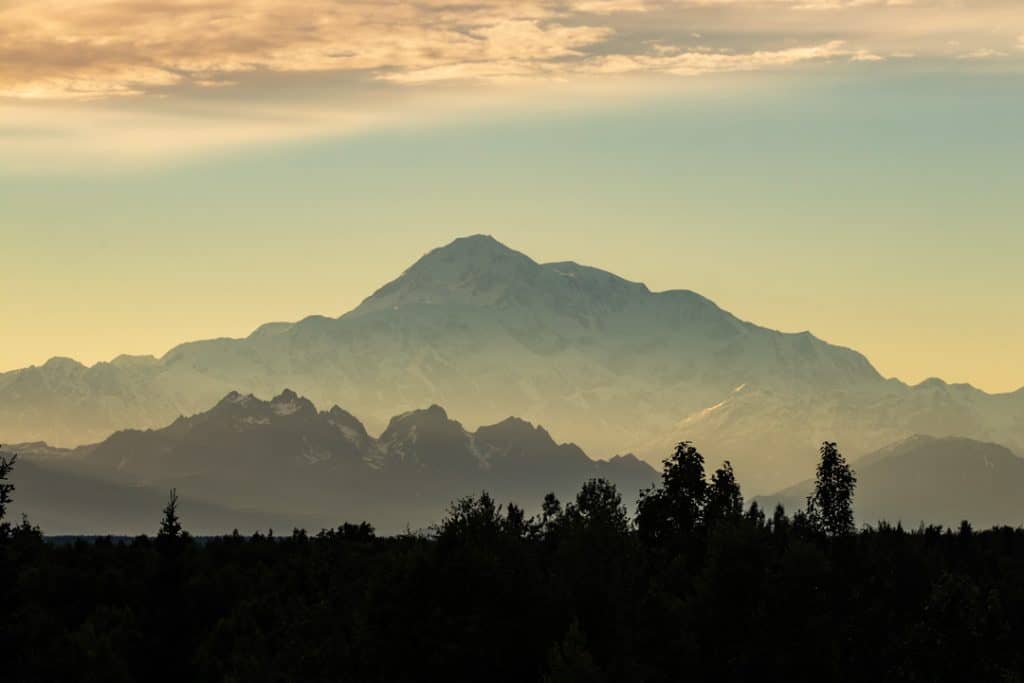 Specific places you want to see
Have you always wanted to see the Arctic Ocean? Maybe you've wanted to just see the Arctic Circle? Or what about visiting Mt. Denali National Park?
There are lots of places to see in Alaska. If you hash out a general list then that is a great place to start!
Need help hashing out a list? We've got suggestions for you!
If there are places you do and do not want to see, this will greatly impact the amount of time you need to complete your Alaska road trip.
For instance, we LOVE Hyder and think you should stop by to see Jim and Diana and have a fresh halibut sandwich at The Bus. But Hyder is a little out of the way if you are short on time.
Get started on that list!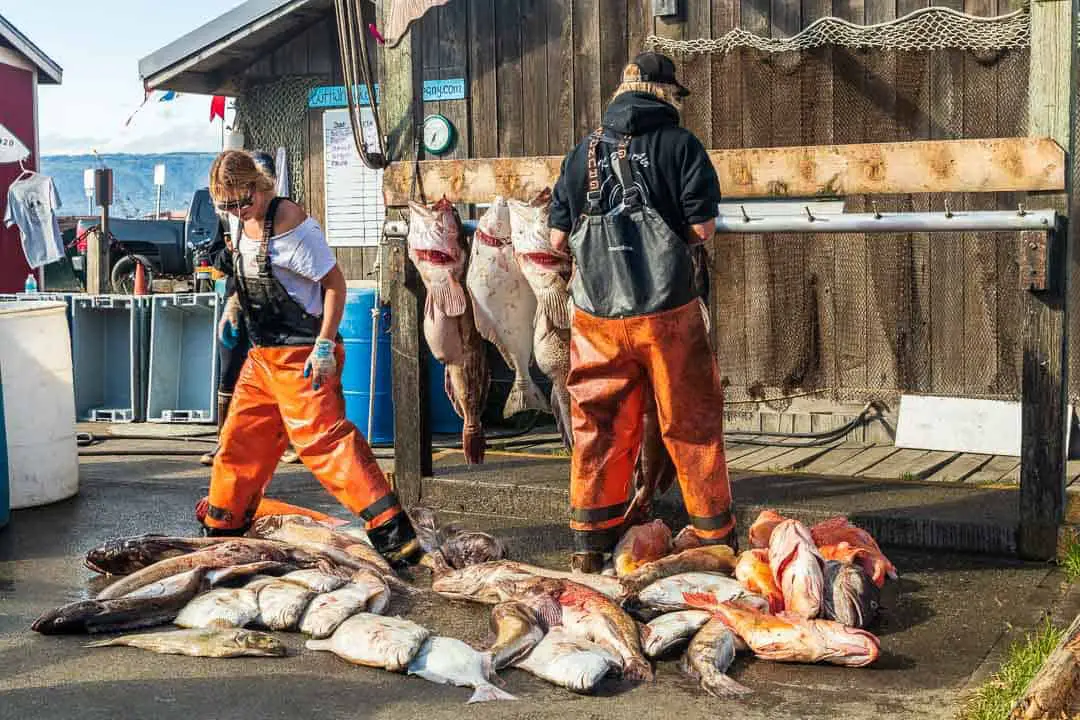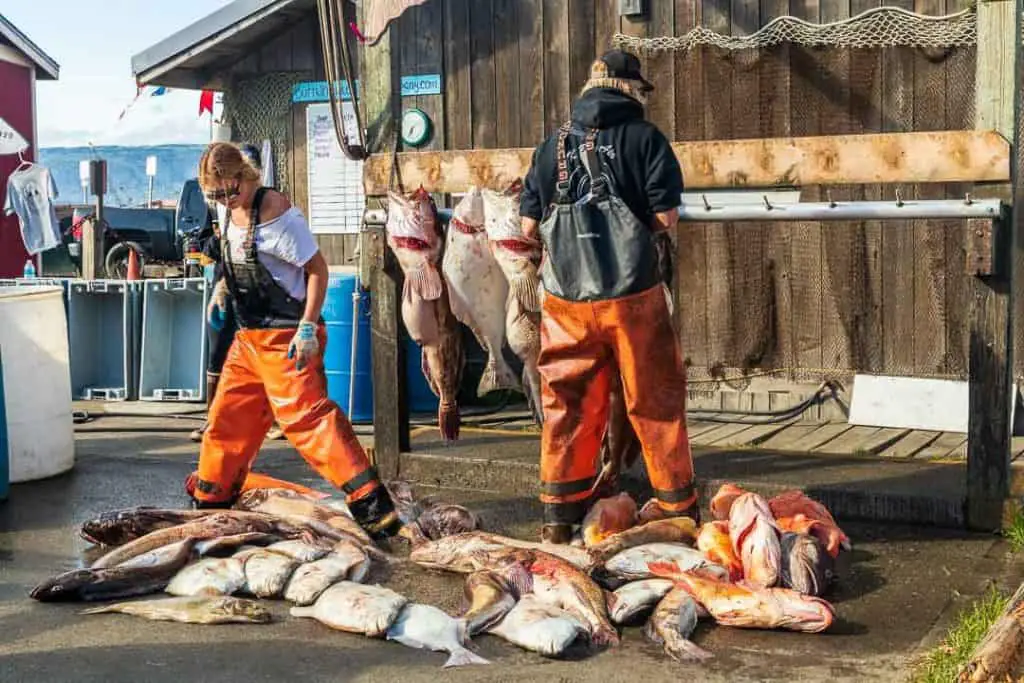 Important things you want to do
Do you want to watch a grizzly bear catch a salmon in its mouth? What about hooking on to a 100-pound halibut? Maybe you've just wanted to be one of the few (10% or less!) who get a clear view of Mt. Denai?
These things also impact your Alaska road trip itinerary. Again, get started on that bucket list!  
Your limits on driving time/distance
Alaska is… well, it is HUGE! Driving distances and times are substantial – especially when you consider the "border-to-border" roundtrip.
Determining how far or how long you want to drive each day is important.
This will help you determine not only the important details of where to stay and when to refuel but also how much time you will spend in any given place.
Our ideal Alaska road trip itineraries are based on a comfortable 4-5 hour drive.
If you feel that's not comfortable, or you want to get to/from Alaska faster or slower then we have a few options for you too!
Other extenuating factors
Do you have any upcoming appointments or important life events coming up like weddings or medical treatment?
Are you closing on the sale or purchase of a house in the near future?
We wouldn't tell you to call off your Alaska adventure because of these things.
Just be aware that they might impact your Alaska road trip itinerary.
For example, Lindsay travels with Crohn's Disease. At the time we drove to Alaska we only had 7 weeks.
This is because every 8 weeks she received an IV infusion to treat the disease. As such we left Washington state the day after her infusion and returned two days before her next one.
We would love to have spent more time in Alaska. But extenuating circumstances like these will impact your itinerary as well.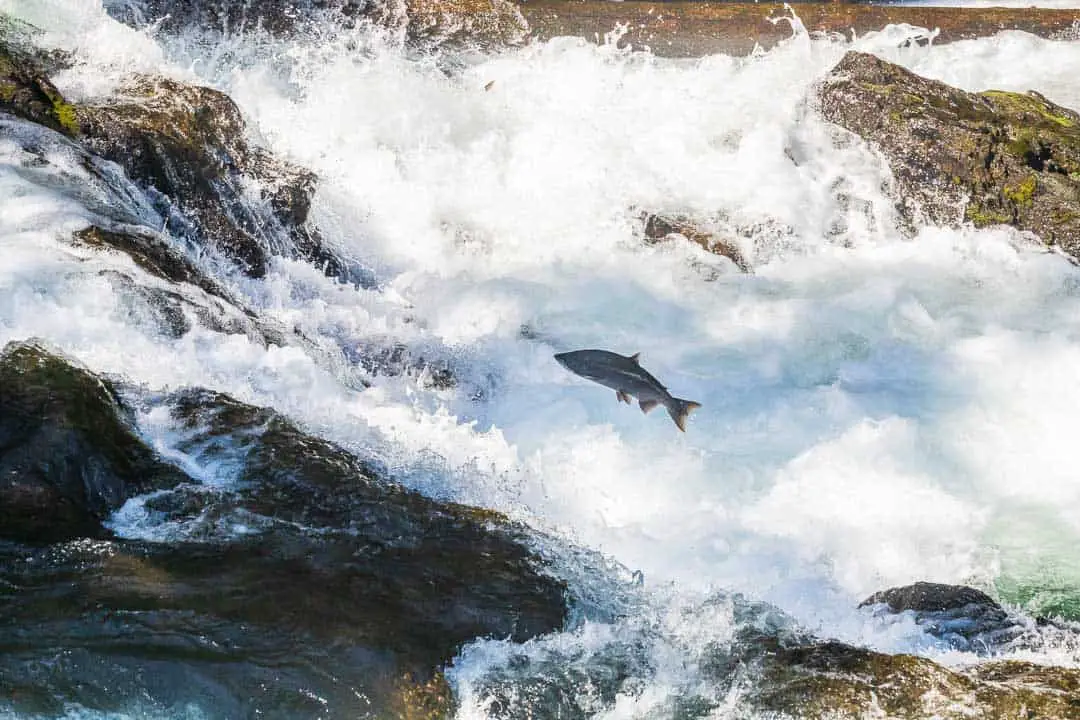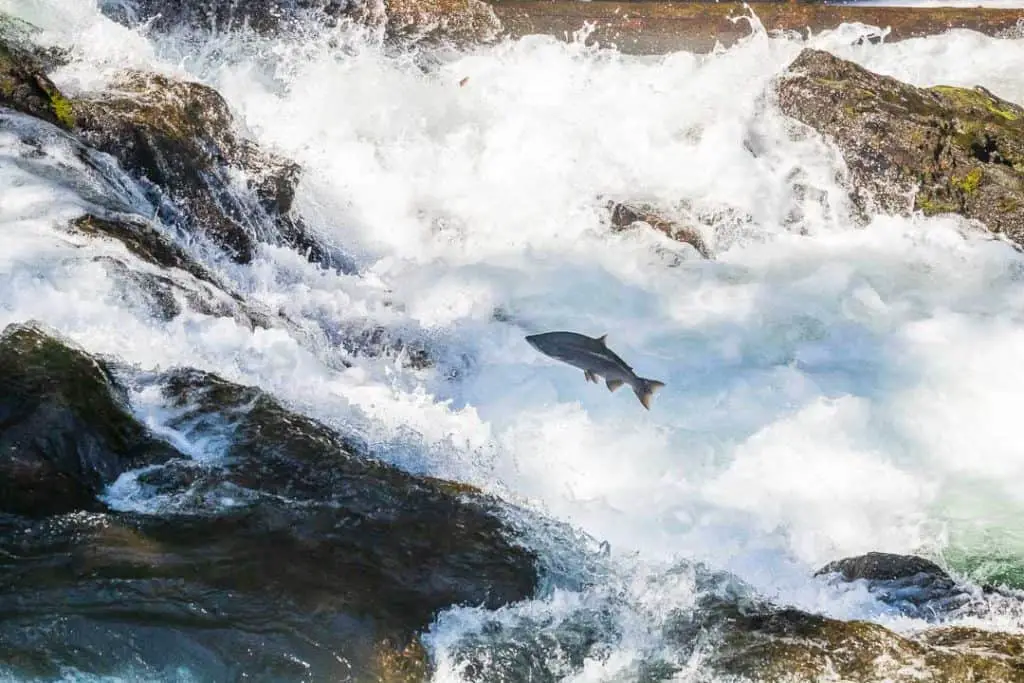 Alaska Road Trip Itineraries
After you've answered some of those questions to help you understand the who, what, where, when, why and how of your road trip to Alaska, check out some sample itineraries that we have put together.
You already figured out, every itinerary is subject to change. Either you'll change it. Or your circumstances will!
But at least you can get started on planning your perfect Alaska road trip itinerary!
Note: ALL of our itineraries include the following places: Alaska Highway, Fairbanks, Denali National Park, Talkeetna, Palmer/Anchorage, Kenai Peninsula (Turnagain Arm, Anchor Point, Homer, Seward), Valdez, Haines and Hyder.
The only location we exclude in some itineraries is the infamous Dalton Highway. This drive is not for the faint of heart (or unprepared). You can find more information about driving the Dalton Highway here.
While we are trying to prepare you to be able to drive from "border-to-border," we do understand that you might be planning to fly to Fairbanks/Anchorage to rent an RV.
If this is the case, you likely have less time than those of us driving from the Lower 48.
Here are a few sample itineraries for your journey: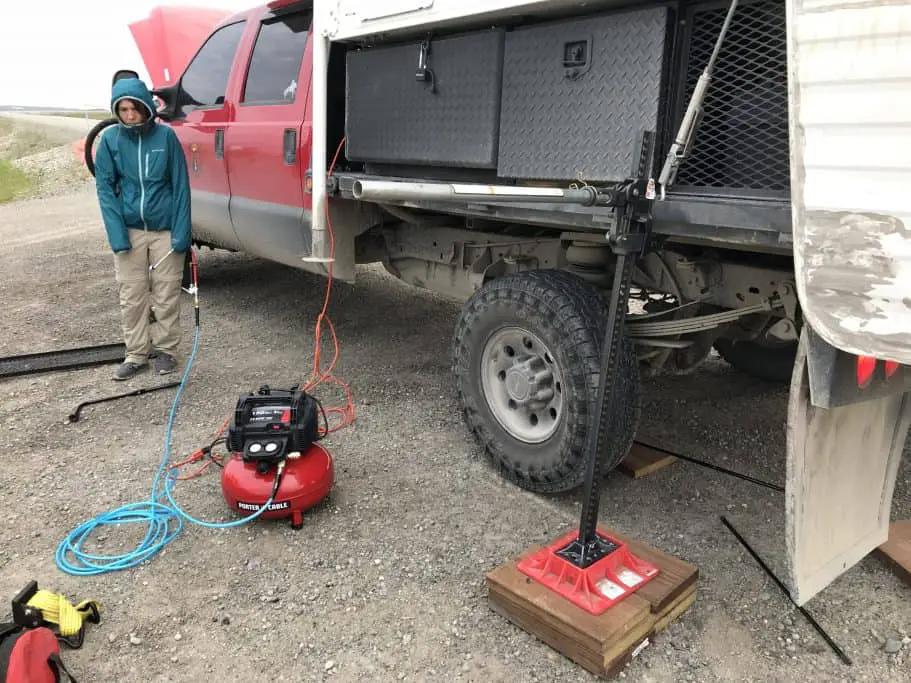 Tips / Things To Know About Driving In Alaska
Now that you have an idea of your Alaska road trip itinerary, here are a few tips that are going to help you enjoy the drive more.
Breakdowns
We had a few. You might too. These greatly change things. Depending on your vehicle/RV and your ability to fix it on the fly, your itinerary will change during a breakdown.
We spent more time in some places we never heard of and less time in others because of break downs. But that's OK. It all worked out as part of our journey!
NOTE: Breakdowns are inconvenient, stressful and potentially dangerous. We had the policy to help everyone we could when we saw a broken down vehicle and encourage you to do the same.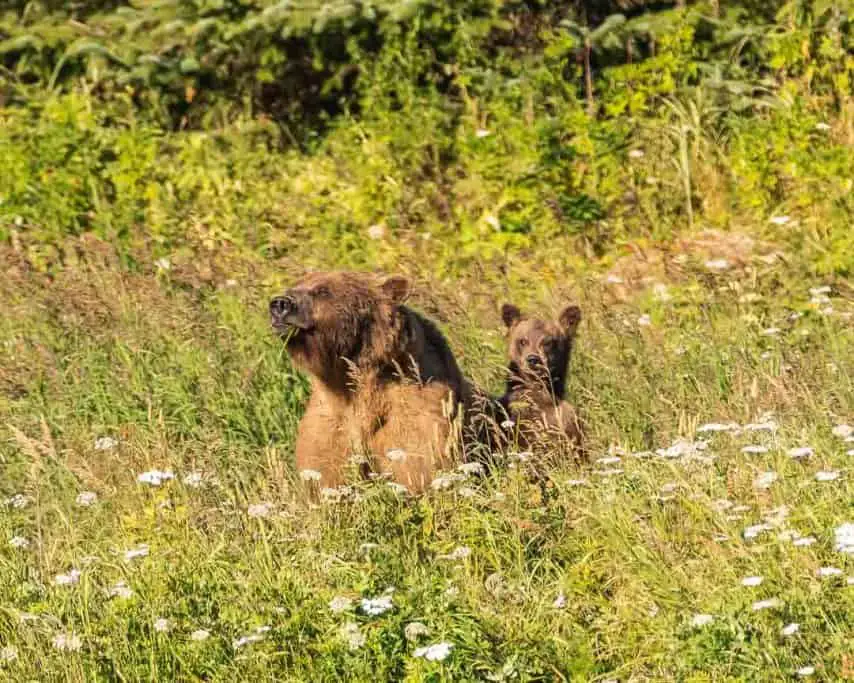 Wildlife
Wildlife is, well, wild. Would you want it any other way?
On your drive to Alaska you will see moose, bear (black and grizzly), bison, elk, deer, fox and porcupine among dozens of other species.
But mind you, they don't mind the roads.
Sadly you will likely see their carcasses scattered across the highway with accompanying brake marks in the road.
Be aware, even when there are no signs for wildlife there is always the possibility for it.
Hitting a moose will likely end your great Alaska road trip.
Frost Heaves
Sure they sound cute. But once you get into Alaska you will soon grow weary of them.
Frost heaves are subtle bumps, rolls, ridges and dips in the road that change your pace and make you pucker.
They are formed in the road when the ground freezes and the highway lifts up as the ice expands.
Don't be afraid of them. But be aware. We drove with both hands on the wheel nearly every mile in Alaska because one sudden jolt by a frost heave could be enough to drive you off the side of the road.
Speed Limits
Most drivers forget that speed limits are "limits" and not "mandatories." When you drive in Alaska, especially in an RV, you are likely not going to be driving at the speed limit (see Frost Heaves above!).
However, just because everyone around you might be zipping past you do not have to drive excessively fast. In fact, just make sure you are safely traveling over the minimum speed limits (sometimes posted).
Or, just drive at the pace you feel comfortable.
But do note that Alaska actually has a law that states that you must pull over if cars are piling up behind you. We did this frequently, especially along the Turnagain Arm on our way to the Kenai Peninsula.
Don't be a jerk. Especially if there is a highway patrol officer behind you!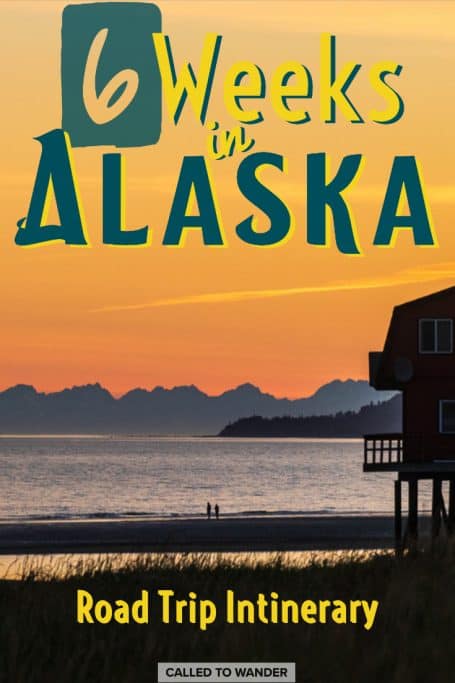 About Author