Last Updated on December 9, 2021 by Chris and Lindsay
As Seward is surrounded by water, wildlife and beautiful mountainous landscapes there are plenty of things to do in Seward, Alaska.
Seward is situated on Resurrection Bay along the eastern coast of the Kenai Peninsula.
The region was first explored by Russians in the late 1700s. However, a little over 150 years later it was purchased from Russia along with the rest of the Alaskan territory.
Shortly thereafter the town was incorporated and given its name after William H. Seward, President Lincoln's Secretary of State responsible for negotiating the purchase of the territory of Alaska.
Years later Seward grew in importance as the southernmost terminal of the great Alaska Railroad. The railroad would connect the interior of Alaska with the rest of the world and provide a great economic impact for the state.
Seward also served as a strategic location as a deepwater port during World War II.
Because of its great location and history, today there are plenty of things to do in Seward, Alaska.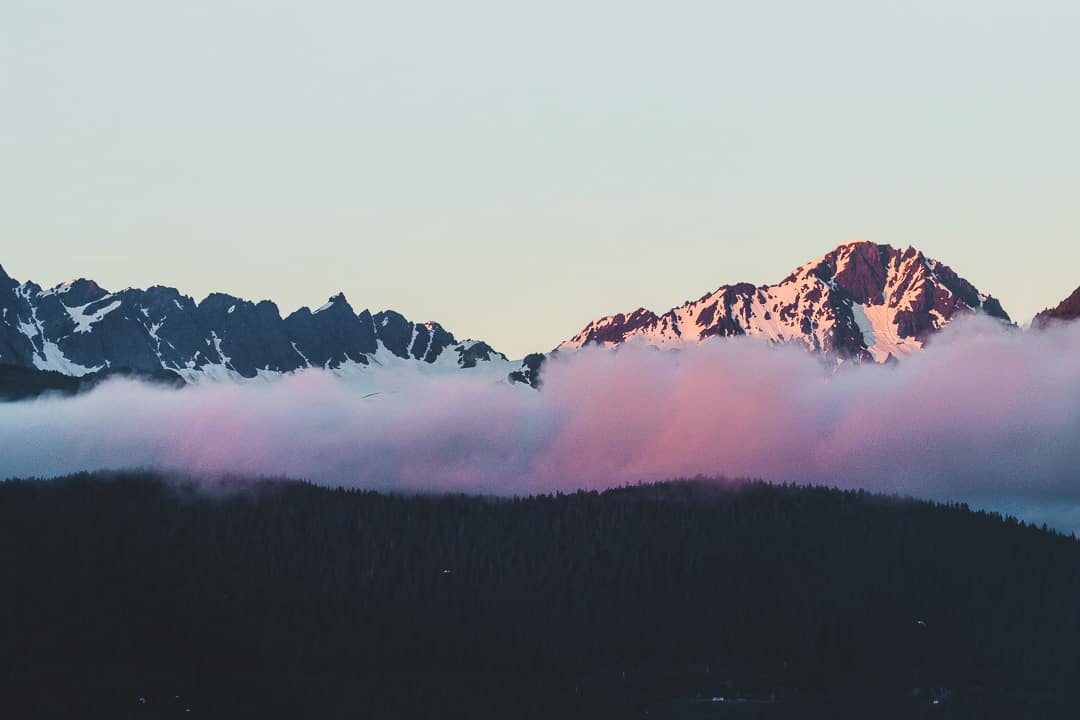 With numerous activities and opportunities in Seward, Alaska to explore Resurrection Bay and its surroundings, the town is an outdoor enthusiast's haven.
Because Seward is a deep harbor, the town can become a little crowded with cruise ship passengers. But don't worry, there is plenty of space and more than enough things to do around Seward!
Ready To Experience Amazing Things To Do In Seward, Alaska?
In the summer Seward thrives on tourism. So visiting the area in your RV is a great idea.
If you're looking for RV Campgrounds in Seward, Alaska don't worry. Every summer local bayside parks turn into makeshift campgrounds and the town comes alive with people from all over the world.
Seward is best explored outdoors. You can hike, bike, and/or kayak most of the area on your own without the help of a tour or guide.
However, there are also plenty of tours that will take you further into things to do around Seward.  
Most notably it is the best access point for Kenai Fjords National Park. But there are many other opportunities that include whale watching, fishing, and flying over nearby glaciers along Resurrection Bay.
Regardless of when and why you are in town, there is no shortage of things to do in Seward, Alaska.
1) Walk Around Downtown Seward (FREE)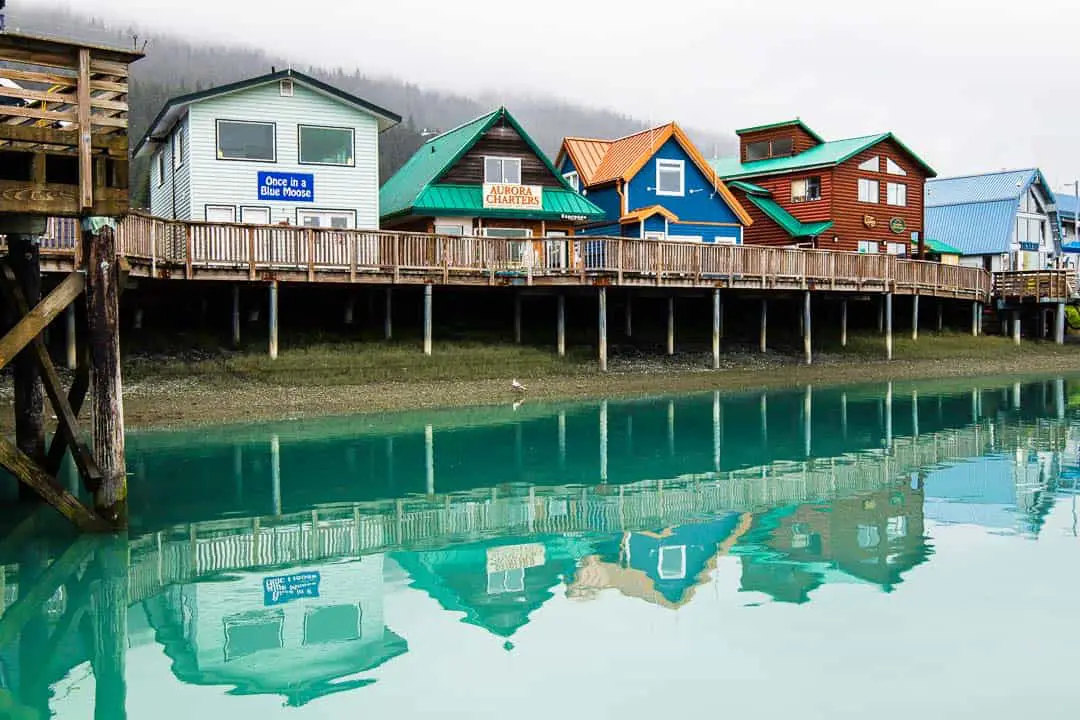 If you are wondering what to do when visiting Seward, the first thing you should consider is simply walking around town to orient yourself.
Although the town is divided into two parts, separated by a few miles of waterfront parks, Seward is small enough to walk or bike quite easily.
On the northern end is the harbor and what we have come to call "tourist town." Here you can book any number of charters – from fishing to aerial glacier trips to kayaking the fjords.
You will also find some of the more popular restaurants and bars located along the harbor. Stroll down into the harbor and it's likely you'll see sea otters playing in the turquoise water! If you don't spot them there then be sure to visit the Alaska Sealife Center where you will be sure to see some of Alaska's marine creatures.
Further to the south is what we call "old town." This is a quieter scene boasting additional restaurants and bars. Get to know some of the more local places in this part of town.
The weather can be a bit gloomy at times. So having plenty of places to visit if it rains is a nice way to break up the day. From souvenir shops to micro-breweries, Seward offers a range of activities to keep you entertained.
UPGRADE TO THE SELF-GUIDED AUDIO TOUR!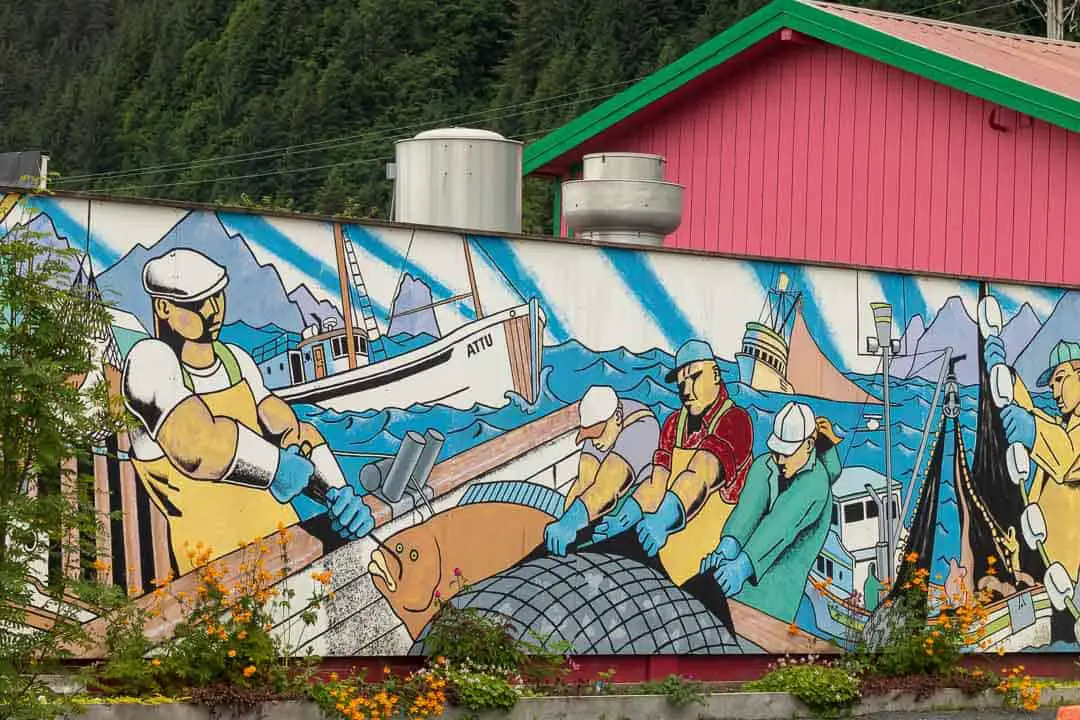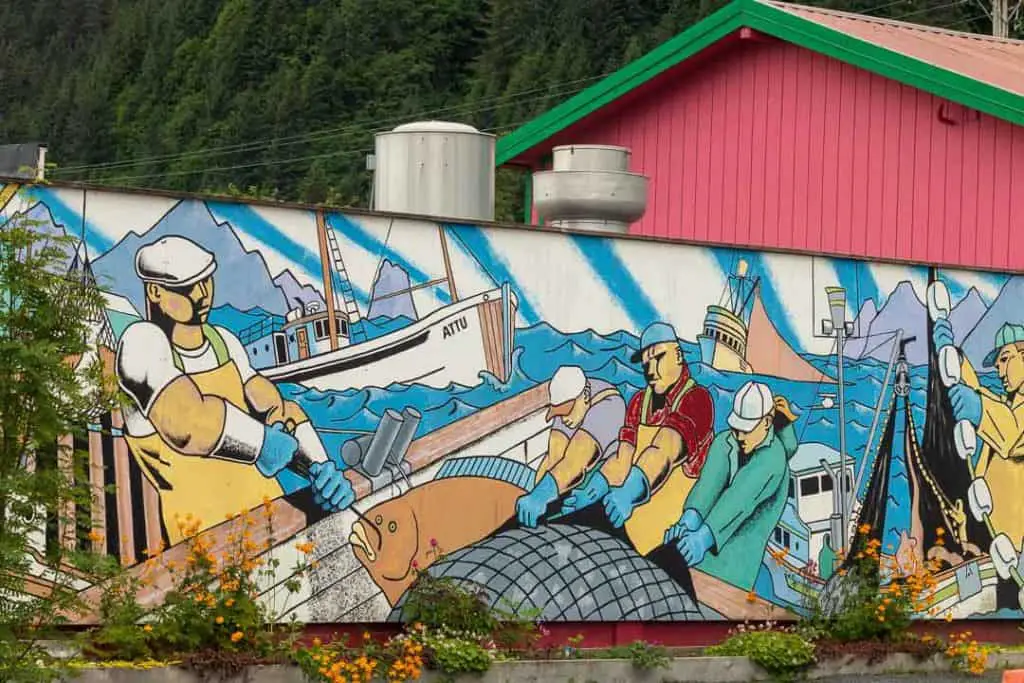 2) Visit the Alaska Sealife Center
Located in the southern end of Seward ("old town"), the Alaska Sealife Center offers a range of information, entertainment and interactive experiences with native Alaskan marine animals.
From sea lions and seals to puffins and coho salmon, the Alaska Sealife Center educates visitors on the types of animals in the area and the impact that humans have on their existence.
You can book additional hands-on interactive tours with puffin, octopus and sea otters. Additionally, if you are interested you can also take a behind-the-scenes tour of the facility to learn about the Alaska Sealife Center's role in the community.
The Alaska Sealife Center is also a first response to rescuing stranded and injured marine animals in the region.
Price: USD$29.95
Address: 301 Railway Ave
Hours:
May 24 – August 18, Daily 9AM – 9PM
August 19 – September 26, Daily 10AM – 5PM
3) Watch Sea Otters Play In The Harbor (FREE)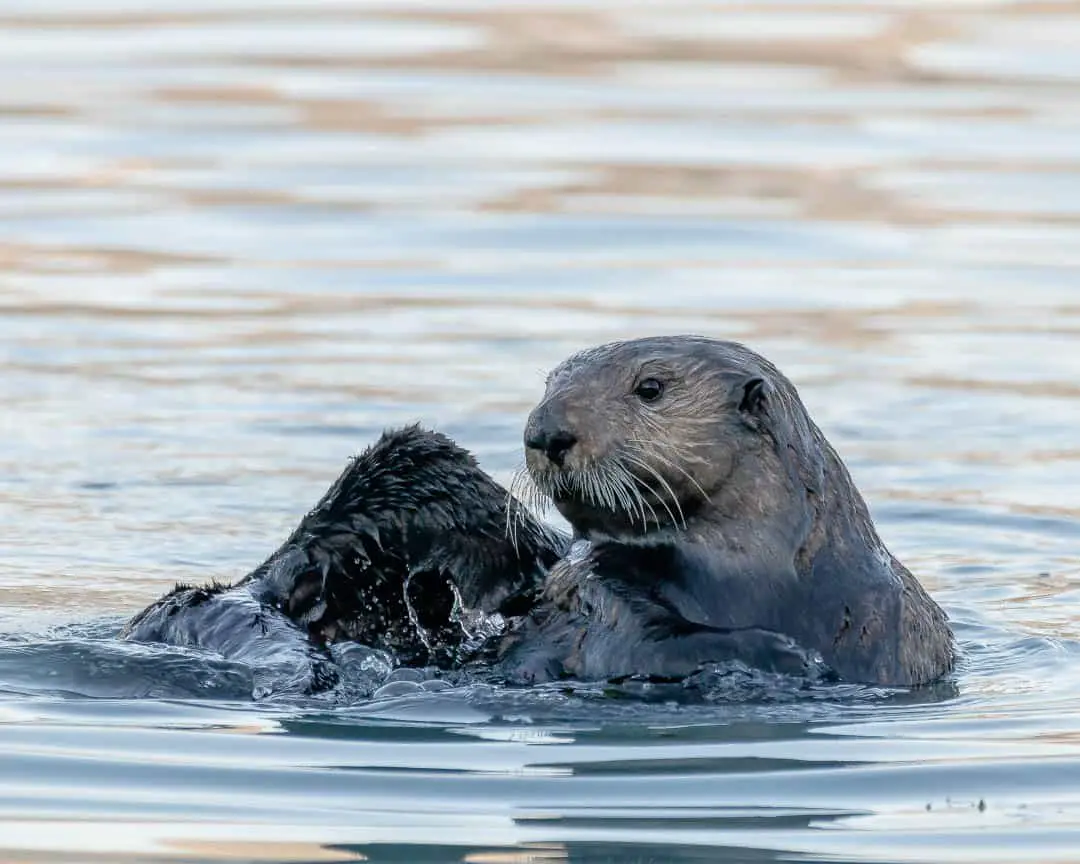 If paying to see marine life in Seward is not in your budget, a free alternative is to spend some time in the harbor.
Not only is the harbor in itself quite picturesque. But also the marine animals that inhabit the harbor make for quite a thing to see in Seward!
The resident marine animals that draw the most attention are sea otters. If you've never seen a sea otter up close, you are likely to do so in Seward.
You can usually spot the sea otters from the boardwalk along the harbor. However, if you really want to get close then walk down the gangway and among the boats docked in the harbor.
While the sea otters are not trained to approach humans (nor should you approach them!), they certainly do not mind putting on a show for you from just a few feet away.
Whether sleeping, eating, cleaning or playing with each other these creatures are sure to put a smile on your face!
4) Rent Kayaks And/Or A Kayak Tour To Explore Resurrection Bay
If you are traveling with your own kayaks, Resurrection Bay is a haven for exploration by water.
It is possible to camp your RV directly on the bay and simply roll your kayaks into the bay as if they were in your own backyard.
But if you don't own kayaks and/or want to do a little more exploration, then Miller's Landing is the best place to start.
Located at Lowell Point, just three miles south of town, Miller's Landing is situated in a beautiful place to explore by kayak.
However, they also offer a water taxi to transport you and your kayak to various parts of Resurrection Bay to explore some of the less-traveled places.
Depending on the time of year, expect to see a wide range of wildlife from whales to sea lions, bald eagles and otters.
Miller's Landing also offers a variety of guided kayak tours if you would like the expertise and local knowledge of a guide. This makes the adventure possibilities endless and is one of the best things to do in Seward!
Price: $80 (single) – $110 (tandem) per day.
Address: 13890 Beach Drive, Seward, AK 99664
Phone: (907) 331-3113
5) Take A Stroll Along The Waterfront Park (FREE)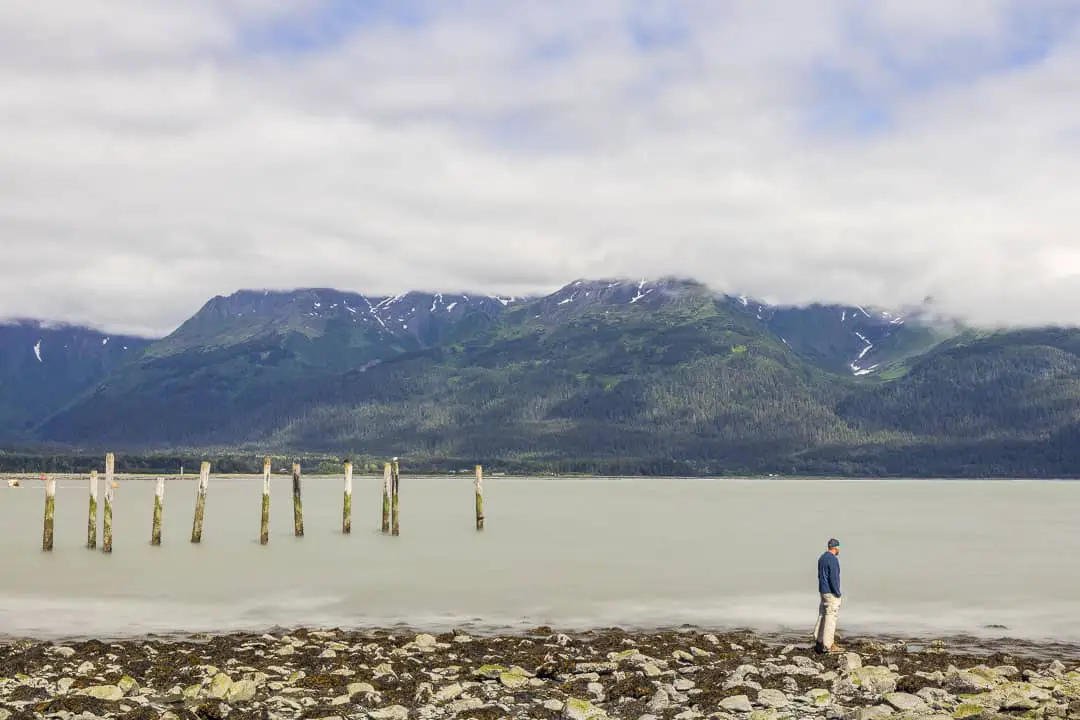 Seward sightseeing is at its best along the waterfront. With approximately a mile and a half of coastline stretching along Resurrection Bay, the town of Seward boasts a great way to relax and enjoy the day along its city park.
There are plenty of benches to stop and rest. And on a clear, sunny day it is possible to see spectacular mountain views across the bay.
At the southernmost part of the waterfront park is a marker for the first Iditarod Trail dog sledding race. From there you can look out toward Lowell Point and watch boats come and go through the bay.   
Take a picnic lunch or head out on a morning jog. Any way you experience the waterfront park you are sure to enjoy it.
6) Explore The Seward Community Library & Museum (FREE)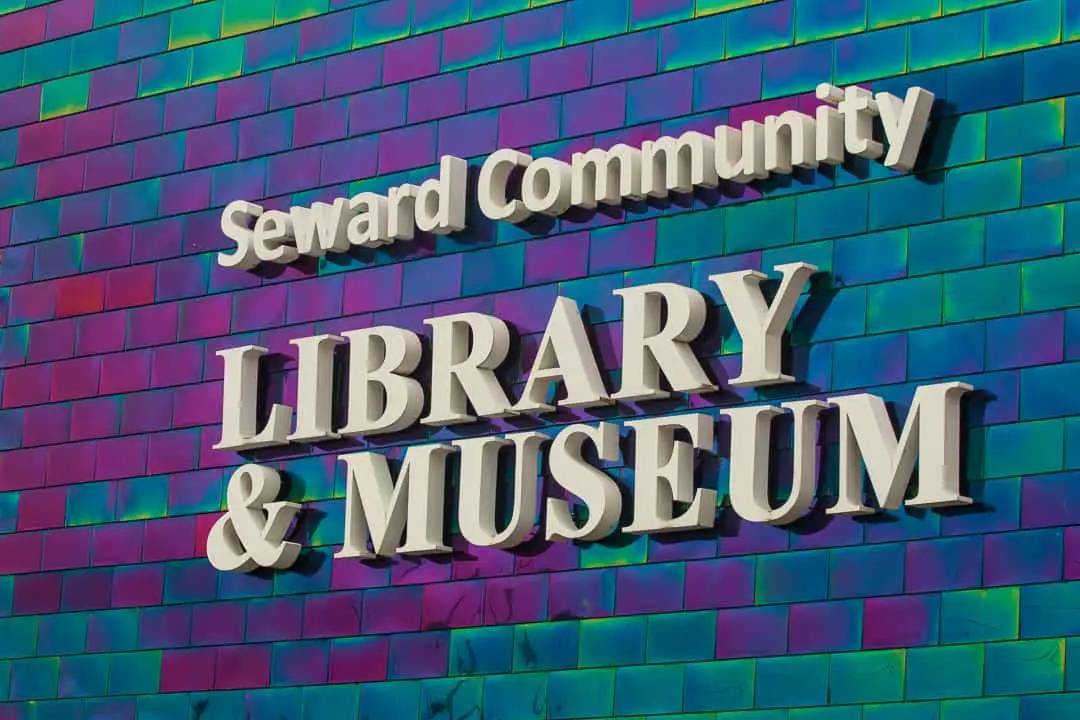 One of the more famous things to see in Seward is the Seward Community Library and Museum. When driving through town it is difficult to miss. The exterior of the building is a magnificently colorful mosaic intended to look like mermaid scales.
Although it does operate as a non-profit library for local residents, there is a small museum inside the building as well. Many of the artifacts have been donated by residents over time.
Learn about the local area and watch movies about the Iditarod and the devastating earthquake of 1964. Or simply stroll by the outside and take a photo of the colorful walls.
Price: FREE, but a small donation is requested (around USD$4)
Address: 39 6th Ave, Seward, AK 99664
Hours: 10AM – 5PM (summer hours)
7) Hike Mt. Marathon / Watch the 4th of July Mt. Marathon Race (FREE)
One of the more unique things to do in Seward is to participate in the July 4th Mt. Marathon race.
Mt. Marathon overlooks Seward and Resurrection Bay from just one mile outside of town. Each year on the 4th of July the town hosts an annual race to the top of Mt. Marathon and back.
Legend says that in the early 1900s a bet was made that a man could not run to the top of Mt. Marathon and back in less than an hour. The man lost the bet, but the annual festival began in 1915 in honor of the tradition.
If you happen to be there for the race, beware that the conditions can be grueling with others racing to the top and back!
However, any other day of the year and hiking to the top of Mt. Marathon is challenging but well worth the views.
Of course, it is best to pick a day that is clear and sunny. As reaching the top of the mountain nearly 3,000 feet in elevation will put you literally in the clouds!
Directions: To reach the trailhead, start out where Monroe Street and 3rd Avenue intersect. Follow the trailhead road upward out of town and enjoy the hike!
8) Explore Kenai Fjords National Park
Kenai Fjords National Park literally envelopes Seward, Alaska. Thus the town of Seward is the base camp for exploring the Kenai Fjords.
Kenai Fjords National Park covers approximately one thousand square miles of the Kenai Peninsula. Like the other Alaskan parks, it is known for its raw and rugged preservation of the Alaskan landscape and wildlife.
Perhaps the most famous portion of the Kenai Fjords National Park, the Harding Icefield, hosts nearly 40 spectacular glaciers.
Getting into and around the park can be tricky. Unlike US National Parks in the Lower 48, Kenai Fjords National Park is best accessible either by sea or by air.
This makes it a little more difficult and costly to see. But because it is so isolated, the park hosts incredible views that rival those of anywhere else in the world. And that makes it one of the most beautiful National Parks in the US!
Visiting the Kenai Fjords National Park presents a new list of opportunities for adventure. You can take a boat tour from Seward harbor or rent kayaks to explore it on your own. It is possible to hike among the icefields or fly above them in a private plane tour.
There are tons of things to see and do in Kenai Fjords National Park, so come prepared for the adventure of a lifetime!
9) Hike To "Exit Glacier" At The Edge Of Kenai Fjords National Park (FREE)
Nearly all of Kenai Fjords National Park is inaccessible by vehicle. To see the park you will have to book a tour and either fly or boat into various portions of the park.
However, Exit Glacier is only a 15-minute drive outside of Seward, Alaska and offers you the chance to experience a massive glacier and one of Alaska's many amazing National Parks without spending the day and a bunch of dollars on the experience. Before hiking the glacier make sure to stop and check out the Exit Glacier Nature Center.
After driving into the park (no National Park entrance fee required) it is only a short 20-30 minute hike/walk to view Exit Glacier. The walk is not challenging and, despite the fact that bears are all over Alaska, you can expect other pedestrian traffic to make it a safe trip.
Along the way, you will see markers of where the glacier has receded over recent history. You will also be amazed at the lush vegetation leading up to the glacier. Exit Glacier should definitely be on your list of things to do in Seward!
10) Head Out On A Whale Watching Cruise
Seward, Alaska is a marine-life hotspot. As such, there are plenty of animals to see in Resurrection Bay.
Whale watching is one of the more popular activities in Seward. Depending on the season you are likely to see all sorts of whales.
From mid-May to mid-June it is possible to see Orcas (Killer Whales) in the waters surrounding Seward. It is also common to see humpback and fin whales in Resurrection Bay.
Most days of the year you can expect to also see animals such as sea lions, sea otters, porpoise, seals, puffins and bald eagles.
As this is one of the more popular things to do in Seward, there are several companies that offer a variety of tour options. Most tours are half day, but expect to get your money's worth on this adventure!
BOOK YOUR Kenai Fjords TOUR here!
11) Explore The Tidal Pools And Search For Marine Wildlife At Lowell Point (FREE)
Lowell Point is a rustic stretch of land approximately 3 miles outside of Seward, Alaska. On the drive alone you can expect to see incredible landscapes and wildlife.
However if you really want to take your time and enjoy the area, plan a trip to Lowell Point to explore the area.
You can visit Miller's Landing to rent kayaks if you would like to see the region by water. But a cheaper option is simply to park and wander around the shoreline.
It is possible to see humpback whales and orcas from the shore during certain times of the year. Additionally, with proper licensing and timing, you can also fish for all five types of Alaskan salmon right from the shoreline.
Lowell Point offers two different sides of itself depending on the tides.
On high tide, you will see more wildlife enjoying the sport and life in the water. Steller sea lions and sea otters are common inhabitants of the area, perhaps you may even spot a harbor seal! As are dozens of species of aquatic birds.
As the tide goes out you can find all sorts of marine wildlife in the tidal pools. From sea stars and hermit crabs to eels and limpets, low tide is just as bountiful in its wildlife as high tide.
If you are looking for a cheap and unique thing to do around Seward, visiting Lowell Point should be near the top of the list!
12) Hook A Halibut On A Fishing Charter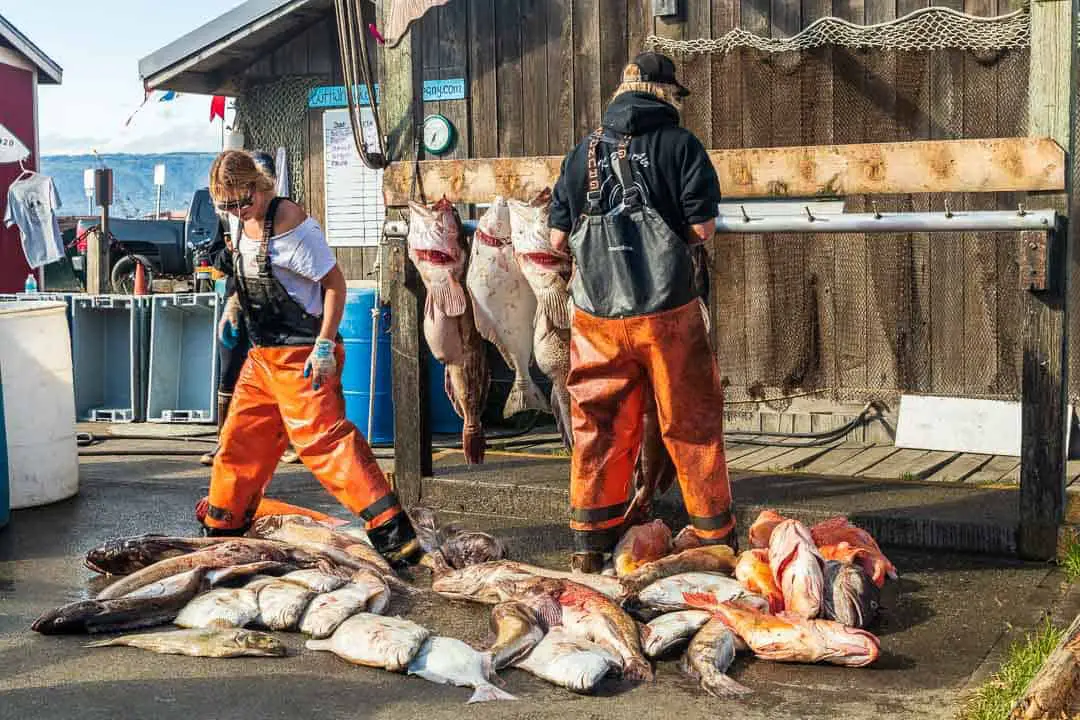 While Homer is known as the halibut capital of the world, Seward boasts its fair share of halibut charters. In fact, the commercial fishing industry accounts for a substantial portion of the town's economic impact.
As such, there is a large harbor full of charter boats with captains waiting to take you on a mission to catch halibut.
Most fishing outfits will offer both full and half-day fishing trips directly from Seward harbor. Some will even cater to longer trips deep into the Alaskan wilderness.
However, simply put, Seward is one of the best places in Alaska to go fishing. Whether fishing for halibut, silver salmon or whatever is biting, a fishing trip from Seward is not sure to disappoint.
Each person is entitled to keep two halibut. And with each halibut having the potential to weigh 100 pounds or more, there is a lot of fish to catch, eat and share!
To book a fishing trip, you can simply walk along the harbor and stop in at any of a number of fishing outfits on the boardwalk.
13) Spot Salmon At Bear Creek Weir (FREE)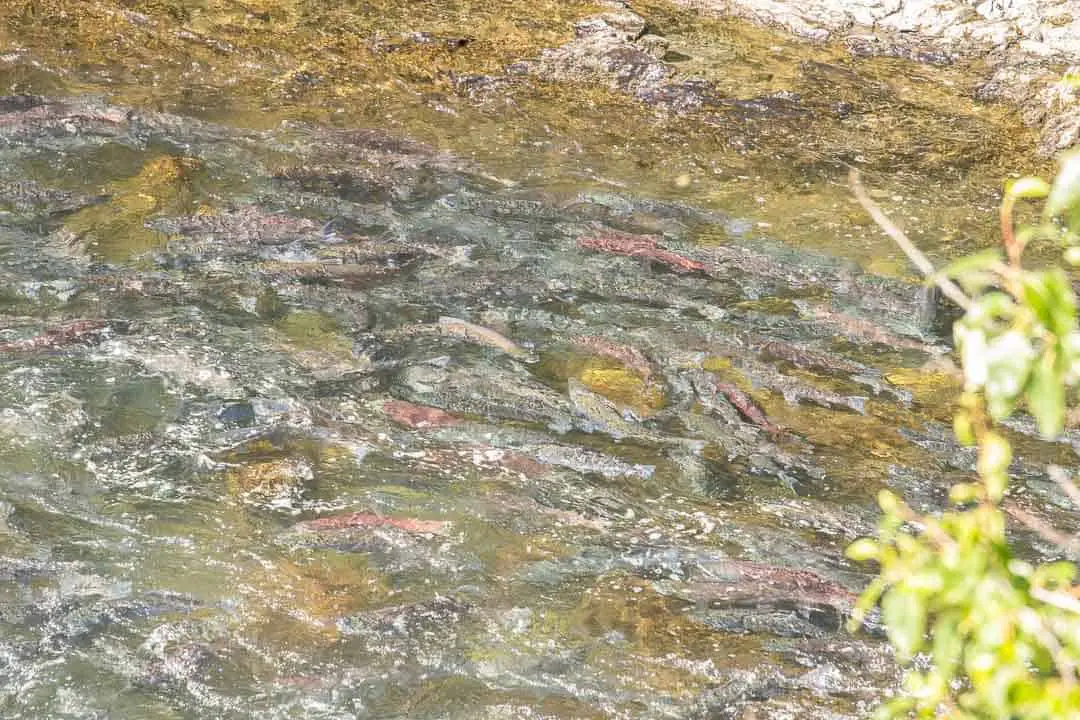 Nobody can predict when the Alaska salmon will run. But when they do run Bear Creek Weir is one of the best places to watch them.
Located just seven miles out of town on the Seward Highway, Bear Creek Weir is a popular spot to spend the day watching salmon. Contrary to its name, bears are less frequent at this part of the river than further upstream.
The weir is a ladder in the river that helps salmon make the journey to Bear Lake to spawn. Fish are counted at the weir so that the populations can be monitored.
Keep an eye out for bald eagles in the nearby trees.
Once you've spent some time being mesmerized by the plight of the salmon, you can drive 2 miles further down the road to the trailhead to hike to Bear Lake. If you're interested in seeing bears and bald eagles, you are more likely to spot them at the lake than at the weir.
For another great place on the Kenai Peninsula to watch salmon swim upstream, check out Russian River Falls in Cooper Landing. 
14) Indulge Yourself In A Helicopter Glacier Tour
Seward, Alaska is surrounded by mountains teeming with glaciers. In nearby Kenai Fjord National Park there are 40 different glaciers in the Harding Icefield.
Because almost all of the region is not drivable, one of the best ways to see the glaciers is by helicopter tour.
There is definitely a premium to pay for this experience. And depending on whether you want to simply view the glaciers from the air or actually land on one and hike around, various tours offer different experiences.
As you fly from Seward airport over the forest and glaciers this is a great opportunity to view wildlife that you can't always see from the ground.
Keep an eye out for moose, bear and mountain goats among other animals.  
As this is one of the more popular tourist attractions in Seward, there are a lot of tour companies offering a variety of different flight options.
You can book tours online or in town and with a large quantity of options you are sure to have the experience you only dreamed about!
RV Campgrounds In Seward, Alaska
RV campgrounds in Seward, Alaska are plentiful during the summertime. Several miles of city park along Resurrection Bay are converted into RV campgrounds for the busy season.
For $20 per night you can find a place right along the bay and have a private piece of the beach and a nice fire pit all to yourself.
Of course summer in Alaska is the busy season. And if the salmon are running nearby you can expect even more RVs in the area.
But in our three days in Seward, we never had an issue finding a campsite and we always saw sites available.
As with any open camping, the earlier in the day you arrive the better. Once you pay for your site at a local kiosk you can hold the site with chairs or other personal belongings.
Not surprisingly, people will respect your space so that you can spend the day driving around exploring Seward and its surrounding area.
When you look on a map you will see that the following campgrounds are listed separately.
However, they are all essentially part of the same network of city park RV campgrounds in Seward and follow the same basic pricing and procedures:
Harbor Side Campground
Marathon Campground
Resurrection North
Resurrection
Seward Waterfront RV Park
Resurrection South Tent area (tent camping only)
Iditarod Campground
Williams Park (not waterfront)
Dry Camping: These RV campgrounds in Seward are all dry camping. There is no water, electrical or sewer hookups available at any of these sites. However, there are generous generator hours. Nearly every RV runs a generator at some point in the day.
Dump Station & Potable Water: Additionally there is a modestly priced dump station nearby that offers potable water in addition to dumping sewage. During summer the dump station almost always has a line.
Showers: If you are looking to save water, these campgrounds also share several coin-operated shower rooms. You will need to have a few single bills handy to put into the machine that will then spit out a token. Each shower token will provide around 8 minutes of hot water.  
Other RV campgrounds in Seward
If you are looking for a little more comfort in your RV campground then you also have a few other options a few miles either north or south of town.
Near Bear Creek (5 miles north of Seward)
Stoney Creek RV Park
With nearly 100 spacious sites, Stoney Creek RV Park boasts luxury camping. Nightly rates are around USD$50 and vary depending on whether you want full hookup with sewer or just water/electric.
There are also 50 amp electric service for larger rigs and the option for satellite TV. There is also shower/laundry and all sites come with free WiFi.
Bear Creek RV Park
A family-owned and operated RV park with nightly rates for dry camping at USD$30 and full hookups for USD$45. Amenities include WiFi, cable TV, laundry and restrooms and showers.
Seward KOA
Your standard KOA. With full hookups and options for 50 amp electric, the Seward KOA caters toward those travelers used to camping in KOA campgrounds.
Nightly rates on the KOA are higher than any of those at other nearby campgrounds. But with KOA, you pay for what you get.
Lowell Point (3 miles south of Seward)
The Silver Derby Campground and RV Park
An inexpensive option ($~USD$15) featuring 54 sites nestled in the forest along Resurrection Bay. All sites are dry camping and amenities are limited. There is a bathroom, but no showers.
A bonus of camping here is the location on the bay where you can fish directly from shore and have privacy among the coast.
Millers Landing Campground and RV Park
A more expensive option at $37/night. You can choose between Oceanfront and wooded sites. All sites come with electric hookups, picnic tables, fire pit and free coffee in the morning. You can purchase WiFi for your site and hot showers are $1 for 2 minutes.
A great bonus of camping here is that you can book any number of tours and services directly from the campground.
Best Restaurants In Seward
Firebrand Barbeque is an outdoor BBQ stand that offers simple but delicious meals for breakfast and lunch. Enjoy delicious Texas-inspired BBQ with incredible views of the mountains around.
For a delicious breakfast or lunch you can also check out Zudy's Cafe near the Alaska Sealife Center. Zudy's specializes in the kinds of soups, sandwiches, salads and tasty homemade desserts you would expect from a small cafe.
The Cookery is Seward's top-rated restaurant known for its fresh, hand-shucked local oysters. You can also enjoy a variety of other seafood options, burgers and steaks as well as vegetarian dishes.
If you're looking for a tasty local craft beer to accompany a delicious meal, the Seward Brewing Company is your best bet. Serving traditional bar foods such as pizza and burgers, the Seward Brewing Company is as much fun for its atmosphere as it is for its menu.
CHECK OUT 4 OF THE BEST THINGS TO DO ON THE KENAI PENINSULA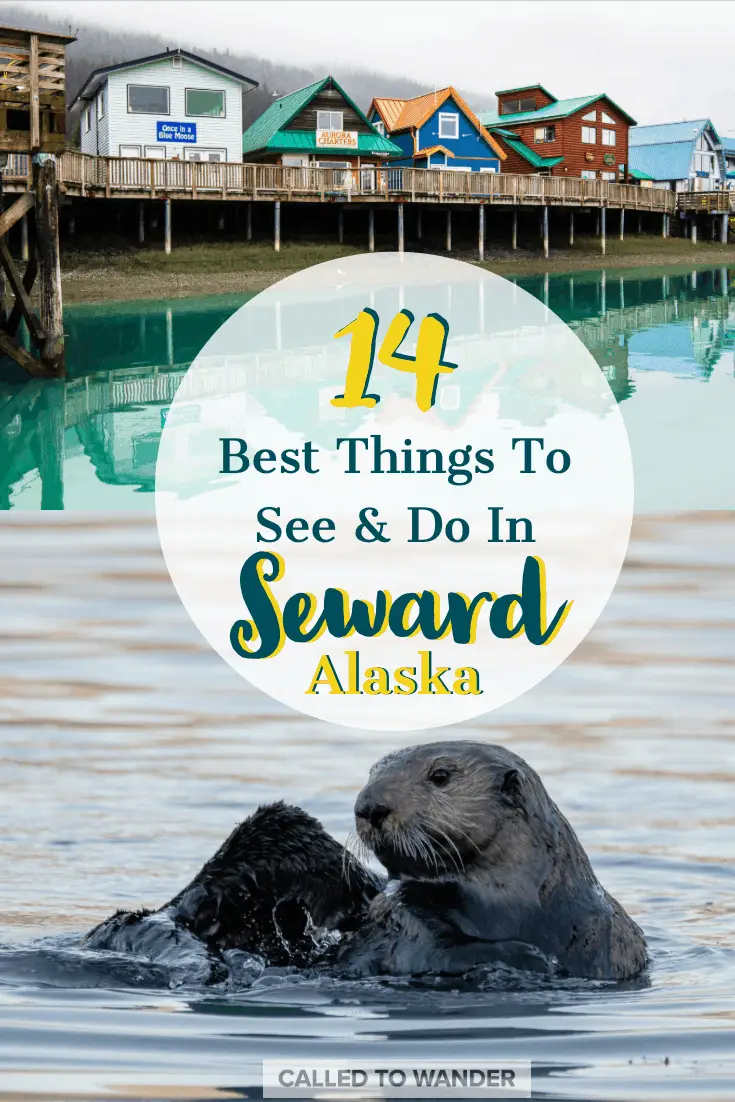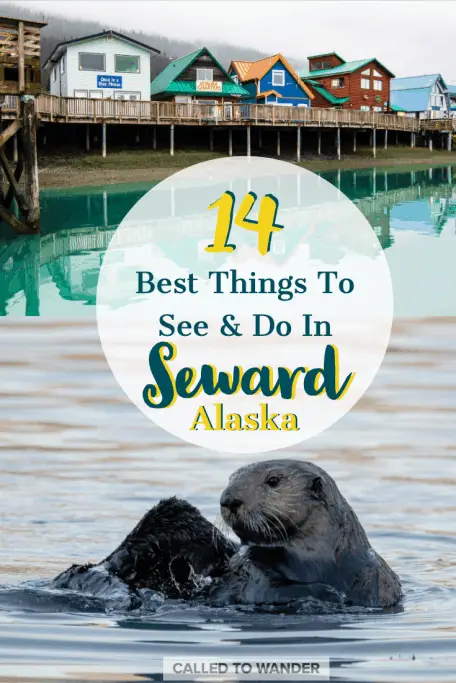 About Author