Last Updated on December 9, 2021 by Chris and Lindsay
We show you how you can go camping on a budget by combining FREE mobile apps with AFFORDABLE RV clubs and memberships so you will spend less than $10 per night in camping fees!
Camping on a budget means different things to different people.
Full-time RVers know that the concept of a budget in itself takes on a different meaning once you realize that you are living full time in your RV. 
Every dollar you save on one expense is another dollar that you can use to extend your adventure. 
In nearly two years of living in our RV across North America, we have learned to be very frugal with our expenses.
We are not retired and had only a small reserve of savings from which we drew in our first six months on the road. 
Now we diligently work, save and budget in order to remain on the road indefinitely. 
But this wasn't always the case. Initially, we budgeted $25 per night for camping fees. 
We researched and surveyed a wide range of budget RV travelers to find that $25 was a pretty realistic number, on average, for campground fees across America. 
But we quickly learned that you don't have to spend your full camping budget each night. You don't even have to spend half of that amount. 
In fact, knowing what we know now about using RV clubs and memberships to our advantage we average much less than $10 per night in camping. 
But know that we live out of our flatbed truck camper. We intentionally equipped it to be able to be self-sustaining for weeks at a time.
This is important when it comes to some kinds of RV clubs and memberships. 
But even if you own a Class A motorhome it is still possible to camp for less than $10 per day.
Here is how.
Links on this page may be affiliate links, meaning we will receive a small commission for referring you. We only recommend our favorite products!
1) RV Clubs And Memberships
The first way to save money when RV camping on a budget is to join any number of RV clubs and memberships. 
The most well known clubs include Passport America, Good Sam Club and Harvest Hosts. 
But there are others as well. 
The idea of an RV club is similar to that of any club or member-based organization. The goal is to provide resources that benefit the RV traveler. 
Once you become a member of an RV club you will receive access to the various resources each club offers. All offer some sort of camping discount. 
But some other ancillary benefits as well. These include insurance, roadside assistance and discounted retail purchases at places like Camping World, Gander Mountain and Flying J. 
Annual membership in the three major RV clubs will cost you only $150. 
If you plan to camp for at least 7-10 days per year then we suggest that you consider investing this amount.
The minimum discount you will receive is 10% through Good Sam Club and 50% through Passport America. All Harvest Host properties will permit you to stay for FREE.
This is the first way you can quickly save money when you are camping on a budget.
---
2) "Moochdock"
Everybody knows Somebody Somewhere. If you happen to know Everybody and be driving through Somewhere then there's a decent chance Somebody will let you stay with them for a night or two!
Ok, that may have been a little confusing.
In simpler terms, 'Moochdocking' is the affectionate RV term for staying for free in somebody's driveway.
This could be a personal friend or relative. Or maybe it's a friend of a friend. 
We don't recommend you stay with strangers. Although we did once or twice (only after we think we became friends through several hours of conversation!). 
All you need to moochdock is that person willing to let you stay on their property and a nice, mostly level place to park. 
We've made it intentional to try and see as many friends and family as we can as we travel. That is one of the joys of life on the road – making time for friends. 
So as we travel we try to spend at least 3-4 nights per month moochdocking. This is a great way to save a few dollars when you are camping on a budget. 
Although in many cases it seems the money we saved in camping was spent elsewhere. Usually, this was dinner and drinks by the fire as we caught up with friends, or made new friends. 
Either way – moochdocking is a great option if you take the time to stroll through your social media and let people know you're looking for a place to stay!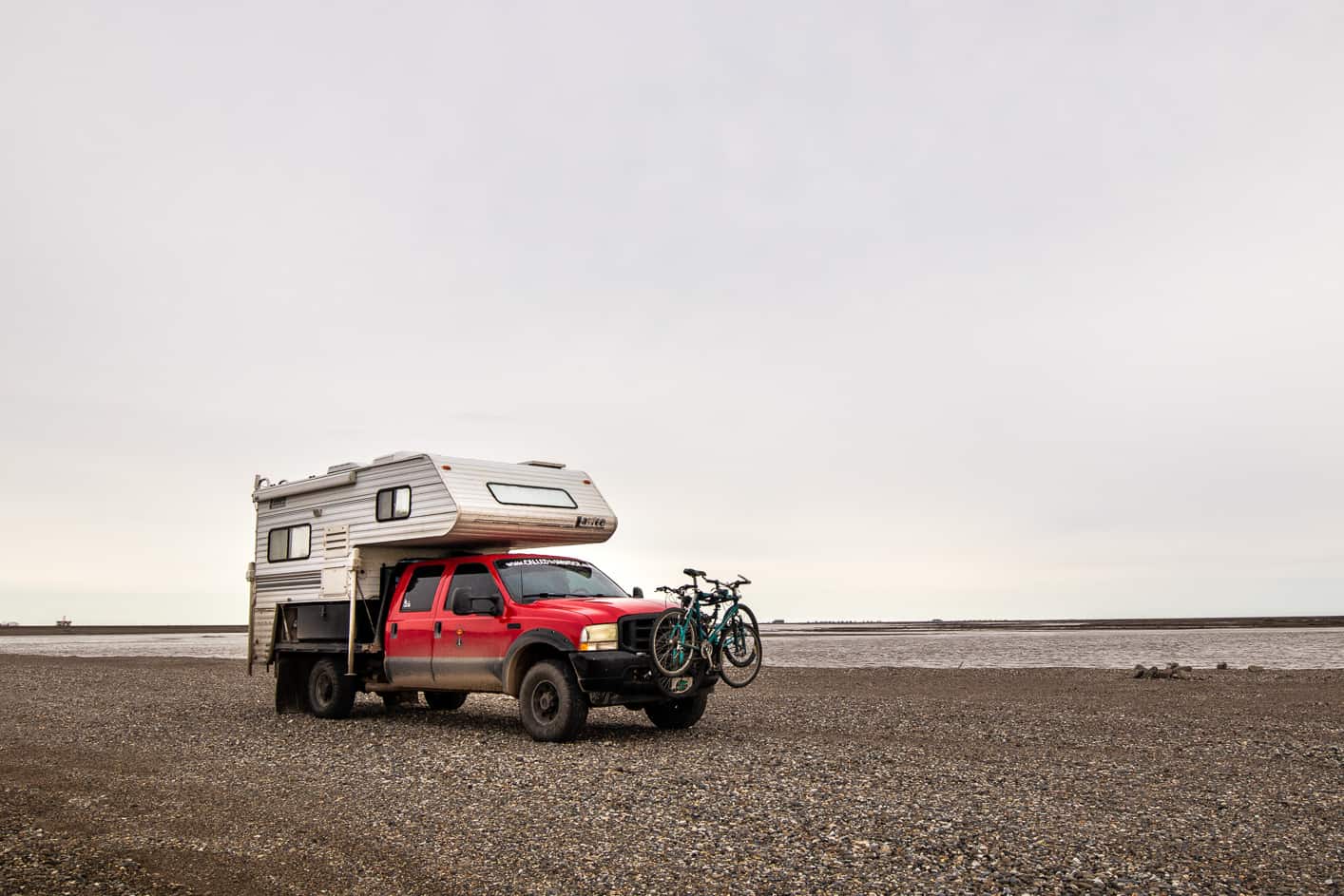 3) "Boondock"
If you don't have that personal connection nor the brave and extroverted personality to make friends on the fly, then you can also give boondocking a try. 
Boondocking is simply camping for free, typically on public land.
You won't have any hookups. Often time you will travel for miles down bumpy dirt roads. And you closest camping neighbor will likely be deer or bears. 
But boondocking is a great way to save money when you are camping on a budget. 
Boondocking can be glorious and beautiful – such as the times you will find yourself camping on BLM (Bureau of Land Management) land in the American West. 
And it can also be obnoxious yet practical. Spending the night in a rest stop or pulled over at a trailhead also counts as boondocking. 
When you boondock you are at the mercy of your environment and your own self-contained resources.
So whether you are intentionally heading off-grid for a few days or find yourself swinging into the next rest stop, make sure you have plenty of fresh water and room in your tanks! 
We LOVE boondocking. And not just because we're becoming experts at camping on a budget.
We love the places we see, the solitude we find and the general peace we experience when we're away from everyone.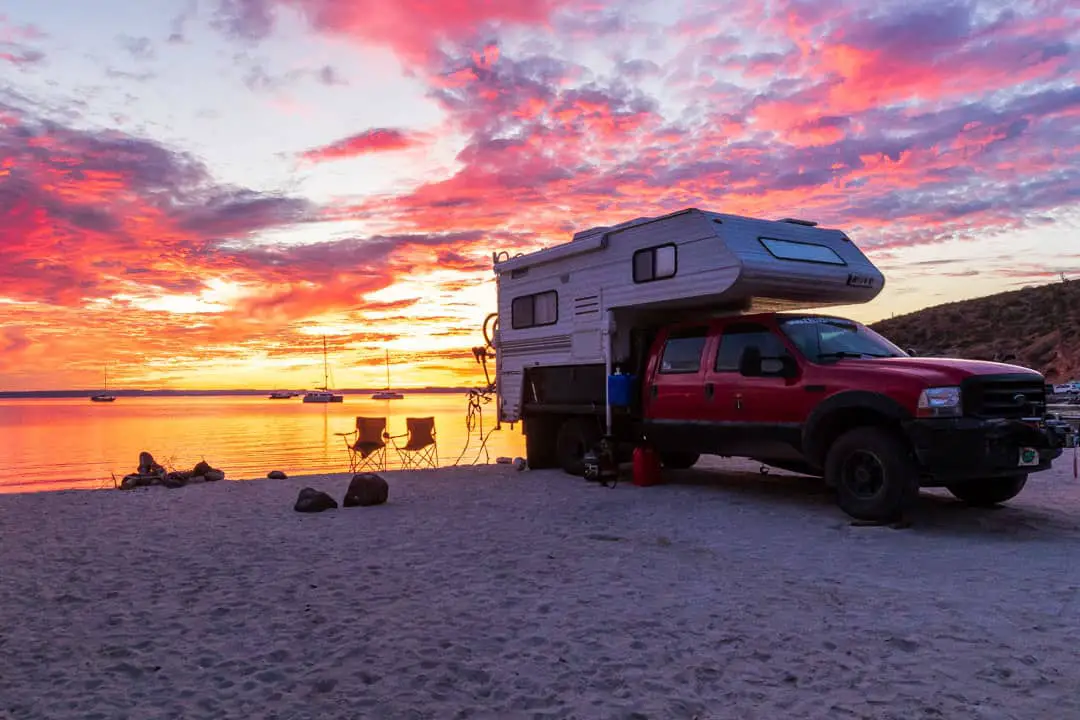 So How Do You Find Camping?
If you combine these three methods you will certainly accelerate your savings by camping on a budget.
But finding camping, especially if you are like us and do not make set plans, can be a challenge. 
We have found that the best way to find the best camping spots is to take advantage of the great mobile apps available. 
There are our go-to when we are deciding on where to stay. Since we are always looking for ways to save money, we always start with trying to find FREE camping first.
Then we look into our discounted options. 
Every now and then we'll "splurge" on camping in a place we really want to visit – such as inside a National or State Park. 
And every so often we will find ourselves exhausted from boondocking or otherwise not being plugged in and cleaned up.
In these cases, we might spend the night in a discounted campground.
But even then we hardly ever pay full price for camping!
So how do we find great camping spots?
FREE Camping Mobile Apps 
Mobile apps are constantly improving. But these are the ones we turn to on a regular basis. 
We use them in the order presented because we like to start with FREE camping before moving into discounted camping. 
Harvest Host (FREE camping).
If you are a member of Harvest Hosts you will have access to their 1,200+ camping hosts across North America. You could plan your stays in advance using this app.
Or you could find yourself somewhere nearby a Harvest Host location and decide to stop in for the night. All camping is 100% FREE.
---
iOverlander (FREE camping).
iOverlander is a wiki app where fellow campers have indicated they have found great places to camp. While some of the locations are campgrounds, MOST are boondocking spots.
For this reason iOverlander is a great way to find beautiful, or practical, places to boondock when you are camping on a budget. 
Campendium (FREE camping + others).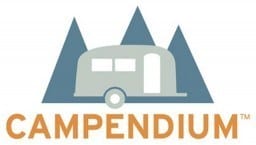 This is an app that is starting to really grow in it's functionality. With Campendium you can find all sorts of camping options that fit your budget.
Whether you are looking for free places to camp or want to find a campground that accepts any of your RV clubs and memberships, Campendium is a great resource. 
AllStays (RV clubs + others).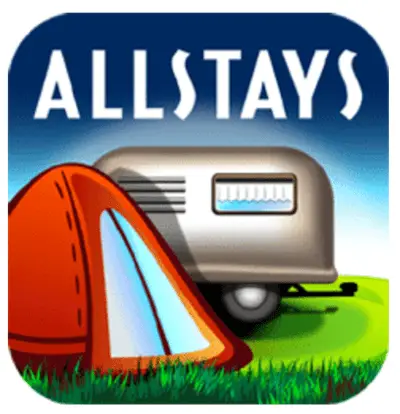 While AllStays does not focus on many of the free places to camp, it will allow you to filter the results to match your RV clubs and memberships.
You can also sort through the results to show you BLM land and Army Corps of Engineers land – both free or very low fee.
A real strength of this app is that it will also help you find more than just camping. We rely on it to help us find propane refills, dump stations and fresh water fill-ups. 
How Do You Spend Less Than $10 / Night Camping On A Budget?
When we started living full time in our RV we were naive to the options we had for camping on a budget. 
The first night on the road we stayed at a state park that charged us $24. We were excited because this was exactly $1 below our nightly budget. 
Good news, right? 
Now that we've been on the road for nearly two years I'd love to have those other $24 back! 
For our first six months on the road we averaged less than $10 per night in camping expense. 
Now we are well under that because we really don't pay for camping unless we absolutely WANT to. Sometimes we find ourselves stuck and need to pay for a night or two. 
But for the most part it is possible to spend less than $10 per night on average if you are willing to take advantage of RV clubs and memberships, moochdocking and boondocking. 
Of course, if you're not interested in camping on a budget then there are ways to spend money on some really high end (mostly KOA) campgrounds!
But I doubt you'd make it this far if you weren't interested in saving money on your camping budget! 
Wrapping Things Up
Camping on a budget is normal and necessary – especially if you live in your RV full-time.
But even if you are just starting out, or only camp for a few weekends or weeks per year, it's nice to know that you don't have to pay full price for camping. 
If you look at our $25/night budget, we were essentially planning to pay $750 per month in rent to various campgrounds.
While it is hard to live in most places in the US and Canada for that amount, I'd still rather spend that on other things – like local food and experiences on the road! 
We're confident that if you combine your RV clubs and memberships with an openness to allowing mobile apps direct you to some boondocking locations then you'll not only enjoy the places you camp but also save money in the process. 
And take a moment to flip through your social media and give a shout out to see who you know that lives in the area you are visiting.
Chances are you can always strengthen that relationship and you never know when you'll have another chance to see them again!
Set a goal for yourself in your camping budget. Then try to break it.
It is a game to us now, to see how many days we can go without paying for camping. 
You should never have to pay full price for camping again. And you should now feel confident about your ability to go camping on a budget!
Have ideas on how to go camping on a budget that we didn't mention? We'd love to hear your ideas so we can share them with others!