Last Updated on February 26, 2022 by Chris and Lindsay
Your quick guide to maximizing your camping budget through RV clubs and memberships. 
RV clubs and memberships are a necessity for anyone who plans to RV.
Links on this page may be affiliate links, meaning we will receive a small commission for referring you. We only recommend our favorite products!
Whether your RV full time or only on occasion, the money you spend in joining these clubs will pay for itself in just a few nights. 
In fact, we average less than $10 per night in camping fees as full-timers.
In this post, we'll show you exactly how we plan and choose our campgrounds by taking advantage of the key features of each RV club and membership. 
Currently, there are 3 primary RV clubs and memberships offering varying benefits. This seems to create competitive products. 
However, you don't have to choose just one club or membership. All 3 create a better value and RV camping experience for you!
In fact, we're going to provide you an honest assessment of which clubs and memberships will provide you the best value and meet your camping needs.
An Overview of RV Clubs And Memberships 
Cost
Pros
Cons
Harvest Hosts
$79-$119/yr
✓ FREE Camping
✓ Beautiful locations
✓ 1,100+ locations
⛖ Requires advance notice
⛖ Not in every major location
Passport America
$44/yr
✓ 50% off camping
✓ 1,800 campgrounds
✓ Robust mobile app
⛖ Limits on when discounts apply
⛖ Campground standards vary
Good Sam Club
$29/yr
✓ 10% off camping
✓ 2,400 campgrounds
✓ Discounts on ancillary RV products / services
⛖ Smaller discount
⛖ Often inflated rates on ancillary products/services 
Combine Your RV Clubs And Memberships
There are 3 primary RV clubs and memberships from which you can choose.
If you were to become members of all 3 it would only cost you less than $150 per year ($12/month). 
But we're not members of all 3 and you don't have to be either. 
Here's a look at each RV club and membership and how we suggest you use each to stay well beneath your camping budget. 
Harvest Hosts ($79-$119/yr)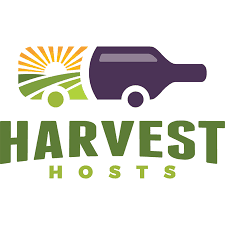 We list Harvest Hosts first because it is by far our favorite RV membership.
Not only does Harvest Hosts provide you with a wide selection of distilleries, breweries, vineyards and farms on which to camp for FREE, but also these properties are usually nicer than any campground you will find nearby. 
Typical hosts are friendly and offer the opportunity for you to feel as though you are part of their family.
Most facilities have delicious options for you to support their business (although this is not mandatory).
At $79 per year ($68 if you use this link) you could, in theory, spend less than $0.25 per night in camping fees!
With Harvest Hosts, you can choose between one of two memberships as the company has recently added over 350 golf courses to their existing 1,000+ hosts.
Why Choose Harvest Hosts: 
Harvest Hosts connects you with beautiful places to stay for FREE. 
The owners/operators of the hosting farms and distilleries are very kind and usually permit you to stay on the property as if you were family
If you plan in advance you can usually find camping near the places you want to stay
Often you can extend your stay to cover multiple days, especially over weekends that are usually busy for campgrounds
For less than a quarter per night in camping fees you can't beat the price!
What To Know About Harvest Hosts: 
You have to make the arrangements with each host individually. This is not much different than booking a reservation with any other campground. However, the hours at some hosts may vary and not all employees at hosting facilities understand that you are requesting to camp on their property. 
Further, you do need to plan well enough in advance to contact the host to make arrangements. Some hosts are quite popular and have limited space. But all will welcome you if you reach out in advance.
Although there are nearly 1,200 hosts and growing there are still parts of the country where you cannot find camping through Harvest Hosts.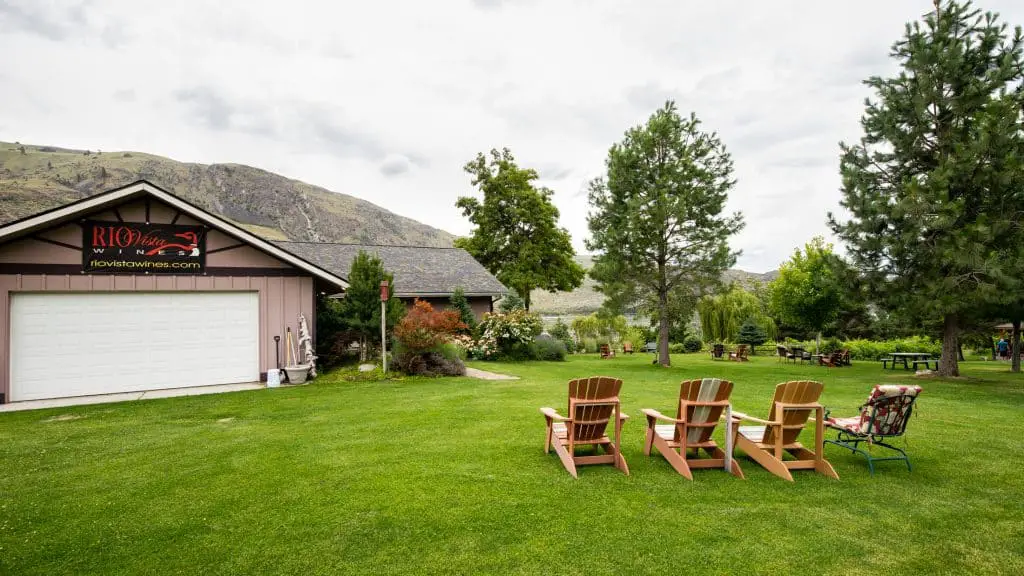 Bottom Line: Make Harvest Hosts Your First Pick!
Become a member of Harvest Hosts and use this RV membership as your primary go-to in selecting where to stay.
Every night you stay at a hosting facility reduces your average nightly camping expense.
You will likely have the entire facility to yourself after hours. And most Harvest Hosts have incredibly beautiful and peaceful scenery in which you will feel as though you own the place!
Passport America ($44/yr)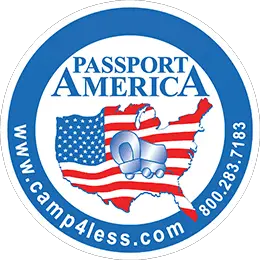 Passport America is the gold standard for RV clubs and memberships.
With over 1,800 campgrounds that offer 50% off their nightly camping rates, there are few places in North America where you will travel and not find a participating campground. 
Passport America is a pioneer in the RV camping industry and has built a collection of ancillary perks of membership.
In addition to 50% off camping, the club also has a mobile app that comes in handy when searching for campgrounds, a route planner tool and various opportunities to meet up with other travelers in caravans and rallies. 
At only $44 per year the membership will quickly pay for itself. 
Why Choose Passport America:
Passport America offers a wide selection of campgrounds across North America. There are few places you can go and not find a participating campground. 
Discounts for participating campgrounds add up quickly. You can recoup your $44 membership easily in 2-3 nights. 
What To Know About Passport America:
Passport America campgrounds often have exclusions and fine print. Some do not accept membership during weekends or peak seasons. Others limit the number of days. Be sure to check reviews of campgrounds on places like AllStays and Campendium and call each campground in advance. 
Many Passport America campgrounds are booked in advance because RVers know that having a Passport America membership is valuable. Be sure to plan your stay accordingly. 
Some Passport America campgrounds are minimally maintained. We stayed at one in Missouri and another outside Amarillo that were little more than gravel lots with self-pay stations and no amenities. Again, check the reviews if those things matter to you. 
Bottom Line: A Great Second Choice
Passport America is a great second choice as an RV club and membership.
We recommend that you begin with Harvest Host as your primary search and supplement your search with Passport America campgrounds.
Unlike with Harvest Hosts, the savings with Passport America will vary, so you cannot necessarily calculate how much you will save in your overall budget.
But having a membership will definitely provide you affordable options throughout most of North America. 
Good Sam Club ($29 /yr)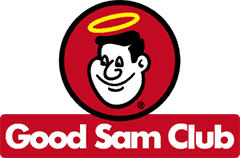 Good Sam Club is an RV club that offers discounts on a variety of products – from campgrounds to fuel and purchases at Camping World and Gander Mountain. 
At $29 per year it is the most affordable RV club and membership to join.
However, savings are usually minimal compared to those offered through Harvest Hosts and Passport America. 
Participating campgrounds offer a 10% discount on their nightly fees.
There is a large selection of campgrounds – over 2,400 nationwide – and if you combine savings from any other purchases you make on fuel and camping necessities then membership is definitely worthwhile. 
Good Sam Club also offers services such as trip planners, roadside assistance, insurance and more.
Why Choose Good Sam Club:
A large number of participating campgrounds ensures you can find RV camping nearly everywhere
Ancillary discounts and perks add up quickly, perhaps quicker than camping discounts. 
For $29 per year, the membership is bound to pay for itself if you spend any amount of time on the road
What To Know About Good Sam Club:
10% discount on camping is minimal – especially when participating campgrounds might charge $40+ per night. 
Prices at participating partners (Flying J, Gander Mountain and Camping World) are usually substantially higher than those found through other shopping venues. Thus the discounts you receive still put the total price higher than if you were to shop elsewhere. 
Bottom Line: Good Sam Is Great For Other Camping Needs
As budget RV travelers, we did not continue our membership with Good Sam Club after our first year.
While we did recoup our membership fee over the course of the year, we did not think we would continue to use the benefits a second year.
We are incredibly frugal with shopping for our camping needs and so the ancillary benefits with Camping World, Gander Mountain and Flying J did not outweigh the savings we could find elsewhere.
However, if you need any of the ancillary products and services and/or think you will need to make purchases at Camping World, a few purchases there will pay for the membership in itself. 
Combining RV Clubs And Memberships: Our Camping Strategy
Paying for all 3 RV clubs and memberships will cost you around $150 per year.
But if you average your membership costs in all three together then you will easily find that you recoup your fees in as few as three to five nights. 
By far, Harvest Hosts is our favorite and most cost-effective membership.
While it is the most expensive, you can budget to recoup your membership costs by staying X number of nights at hosting facilities for FREE. 
Passport America becomes a great second option for saving money on camping fees.
When combined with Harvest Hosts there are very few places in the US and Canada where you will be unable to find free or reduced camping. 
Ultimately Good Sam Club ties all three clubs together and assures you that you will likely not pay full price for camping across the US unless you go out of your way to!
While the discounts are not as great as the other two RV memberships, you can make up for these by simply picking up a few RV parts at Camping World, filling up a few tanks at Flying J gas stations or purchasing camping supplies at Gander Mountain.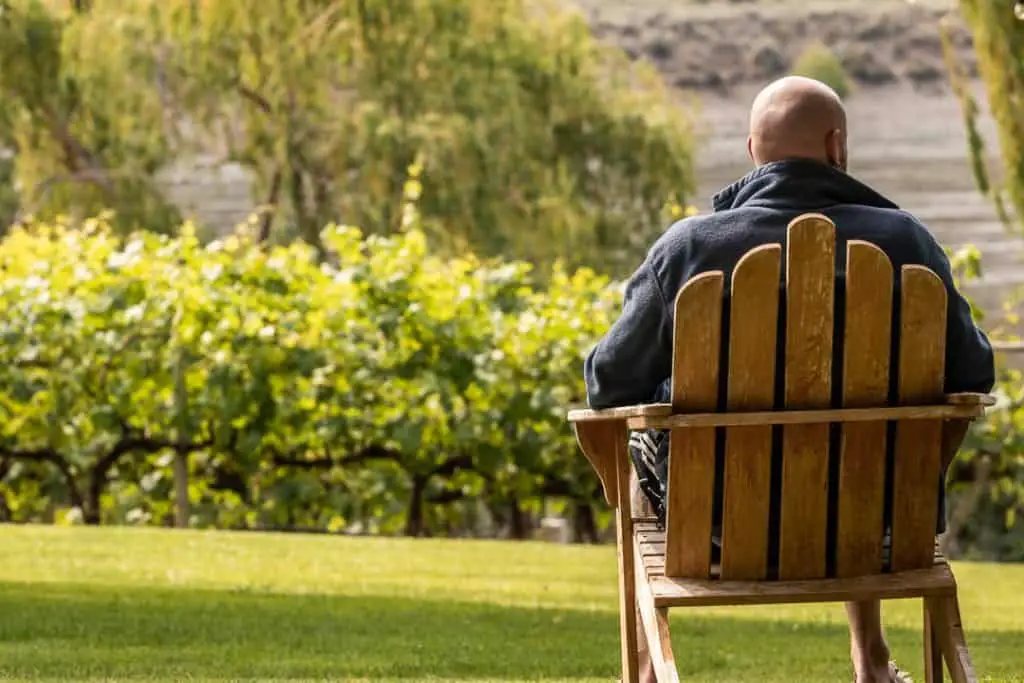 Our Strategy:
We suggest that you start with the Harvest Host desktop or mobile app to locate potential hosts within the area you want to stay.
Not all locations will have hosts immediately available so use this as your primary search.
When you find a potential host, reach out to them immediately via phone call (email can be slow!) and ask their availability and any special terms they might have.
If you are unable to locate an available host in the region/time frame you desire, try PASSPORT AMERICA.
The Passport America mobile app will help you locate several campgrounds in a given area.
Read the reviews on the campgrounds on places like AllStays and Campendium to ensure they have the amenities, comfort and safety you desire.
Then call the campground to confirm that they accept Passport America and do not have any special terms or conditions.
If they do and are unable to accommodate you, try GOOD SAM CLUB.
Good Sam Club is cleanup for camping if you are unable to find a place to camp using Harvest Hosts and Passport America.
Use their desktop search features to find campgrounds in the area you wish to travel. These campgrounds are likely to be well maintained and have high-quality amenities so reading reviews is likely not necessary.
Call ahead and book your campsite in advance.
And if you happen to have something break on your camper, use your mobile device and/or GPS to locate the closest Camping World to pick up the parts you need on the spot. 
The Bottom Line
The bottom line is that you should NEVER have to pay full price for camping anywhere in the US and Canada.
By budgeting $150 per year to RV clubs and memberships you can effectively save yourself hundreds, if not thousands, of dollars per year in camping fees. 
We suggest you start where the camping is free, with Harvest Host. Then work your way toward the more expensive options. 
If you were going to pick just one RV membership to join, we'd advise you to choose Harvest Host.
But for $150/year for all three memberships, the savings will pay for itself in no time and you will be grateful that you have all 3 RV memberships!
Disclaimer: We are affiliates for Harvest Hosts. You receive 15% off your membership by purchasing through our affiliate link and we receive a small commission for your membership. But we are affiliates because we truly love Harvest Hosts and recommend it for the reasons described in this post!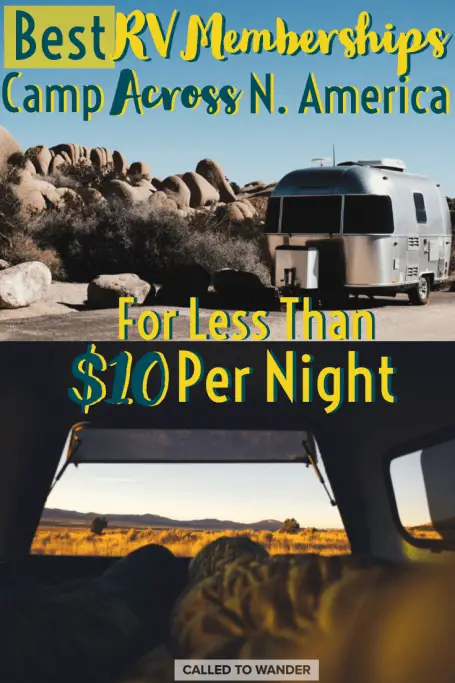 About Author