This Harvest Hosts review will share some key points as to why you should become a member of one of the best RV clubs and memberships available to North American travelers.
Harvest Hosts is a collection of nearly 1,200 farms, wineries, distilleries, breweries and now golf courses across North America.
With a limited market in Baja Mexico and in Canada, there are very few places in the US where you can travel and not be relatively close to a participating Harvest Host.
Plan your route based on where you can camp at a harvest host. Or discover harvest hosts wherever you find yourself in need of camping.
Most harvest hosts are incredibly hospitable and will treat you as though you were members of their own family.
Many will include facility tours, or conversations at the least, where you will learn about the products that each produces on its property.
Of course, there is always the option (and encouragement) to purchase some of the products offered by hosts, when possible.
Whether sampling wines or whiskeys, picking fresh organic fruits or vegetables or helping yourself to some lavender ice cream and lemonade – Harvest Hosts offers a wide range of products to enjoy during your stay.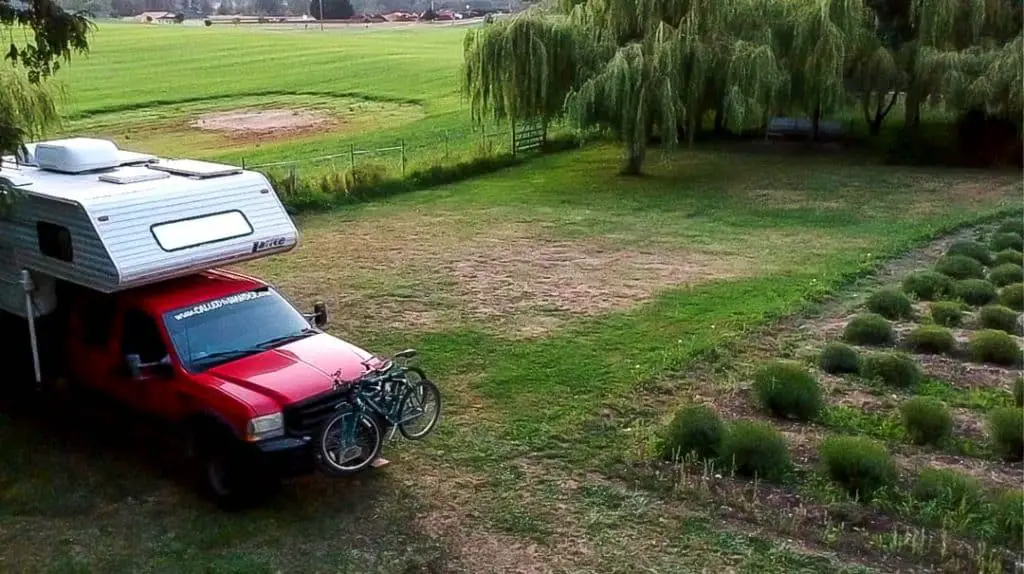 How Does Harvest Hosts Work?
After becoming a Harvest Host member ($79 discounted by 15% if you follow our link) you receive access to hundreds of hosts throughout North America.
Reach out to the host for which you'd like to stay and ask them about their availability to host you during the dates you request. It is always better to call than to email.
Some hosts will be busier and less responsive than others. Remember, their primary business is their winery, distillery, farm or golf course.
But once you establish communication with the host, they will let you know where and when to arrive on their property.
Do not expect concierge service as you might at some RV campgrounds. Many times you will have to knock on doors and search for people to help you determine where to park your RV.
But once this is established you are in great hands!
Many Harvest Hosts will give you full run of the property by yourselves after hours. Some hosts live on the property and will share time and conversation with you.
In either regard, one of the best parts of Harvest Host is that these properties are usually in beautiful places where you can have a truly unique camping experience.
What To Expect
Expect to be entirely self-sufficient at Harvest Host properties.
While some hosts might have dedicated areas with relatively level ground for RVs and campers, others might just point to an area on the property and tell you to do your best to settle in.
You will be dry camping with each Harvest Host. On the rare chance there may be a nearby power cord or hose, do not expect to use it.
In fact, it would be considered rude to expect anything more than a nice, free place to park for the night.
Follow typical camping protocol.
If you have to run a generator, it is best to ask the host when the best time to do so would be.
Don't dump any tanks on the property – including any sink or kitchen water you might collect.
Share the space with other campers if you are not alone.
And, most importantly, be a good tenant of the opportunity to camp for free on someone else's property.
In some cases the hosts live on the property and are literally sharing their home with you!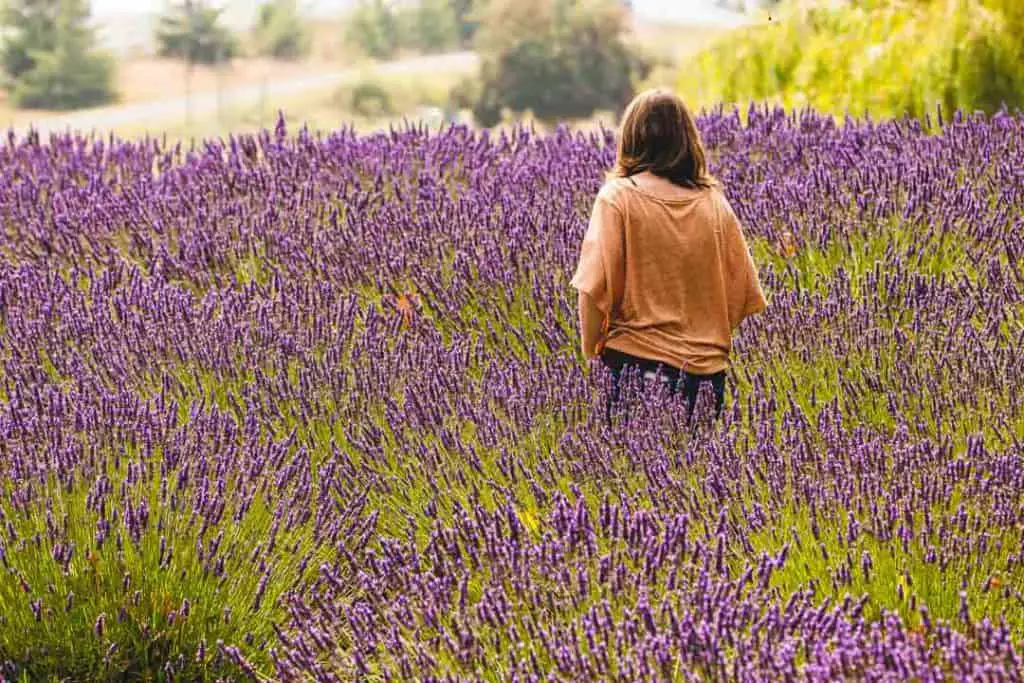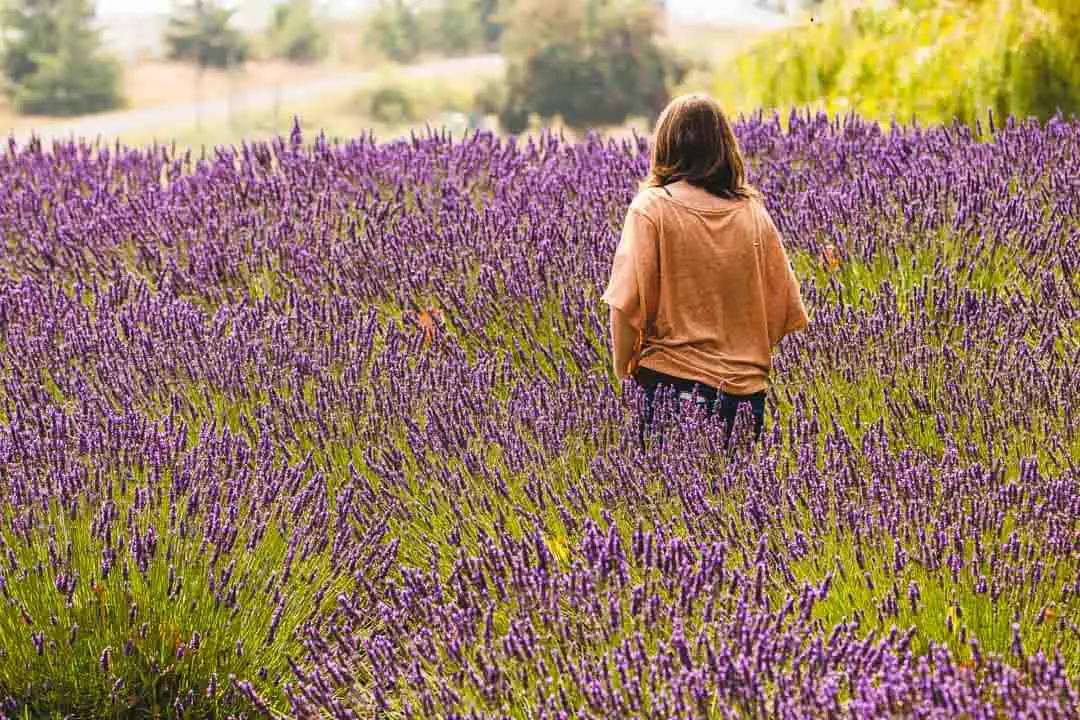 Why Join Harvest Hosts:
If we were to join one RV club or membership we would choose Harvest Hosts hands down. We are incredibly frugal in our full-time RV budget.
And when traveling through the US and Canada, Harvest Hosts is one of our top money-saving tools for camping on a budget.
These are our top reasons for saying so:
Affordability. The average campground can cost between $20-$40 per night. A 1-year membership with Harvest Hosts will cost you $79 – $119 (even less with our 15% off discount). This means that you can reasonably expect to pay yourself back within 3-4 nights of camping. If you were to camp every night of the year on a Harvest Host property you would spend $0.22 per night in camping fees. You cannot be that with any RV membership!
Location, location, location. Sure you will come across a host in a louder property from time to time. But most are located in beautiful settings away from the hustle and bustle of everyone else's life. Live simply and quietly in beautiful Harvest Host locations!
Increasing options. In addition to over 800 traditional Harvest Host locations, there are now more than 300 golf courses that participate as hosts. And the number is growing. While some population centers may not have a Harvest Host in close proximity, there are fewer and fewer parts of the US outside of the reach of a participating Harvest Host.
Friends and fun times. Whether making friends with the owners/staff or with other campers sharing the views, you are sure to have conversations with new friends that make camping at Harvest Host properties memorable.
Things To Consider:
Although Harvest Hosts is a great organization, like all things there are some disadvantages to membership.
Not everywhere. While there are currently nearly 1,200 locations across the US, Canada and Mexico, there are still pockets where there are no Harvest Hosts. But if you plan accordingly you will not travel far before you come across another opportunity! Plus the organization is continually adding new hosts so it won't be long until you have options everywhere!
Hosts can be busy/unresponsive. The Harvest Hosts main business is not running a campground. As such you may call and not receive an answer or call back. Sometimes you might talk to a new staff member who has no idea what you are talking about when you request to camp on their property. Have patience and persistence in your outreach and be kind. Everything will work out if you are!
Drydocking. If you expect campground amenities such as full hookups and shower facilities then you're not going to find this with Harvest Hosts. However, dry docking does not have to limit your experience – unless you happen to be out of freshwater or full of grey or black water! Plan ahead and ensure that you are adequately prepared for your stay with the Harvest Host and your time will be enjoyable and memorable.
Harvest Host Review: Examples Of Great Harvest Hosts
Among other places we've stayed, these two stood out as some of the most memorable of any camping experiences we have had in nearly two years on the road!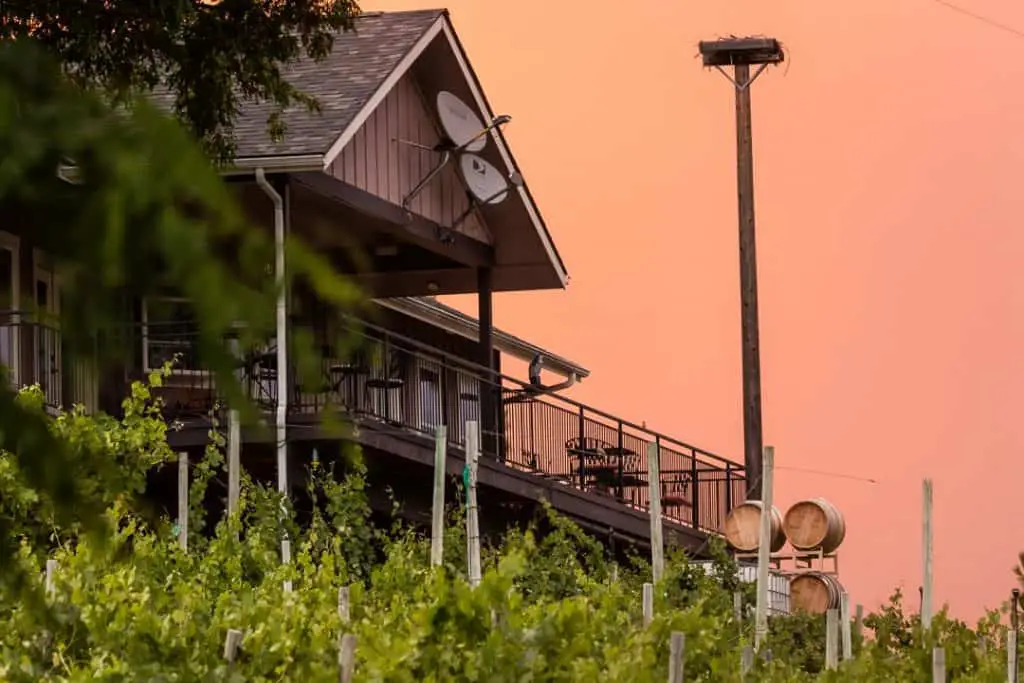 Case Study: Harvest Hosts Review of Rio Vista Winery
Rio Vista Winery is located along the Columbia River just outside Chelan, Washington. What started as a small retirement project has turned into a full-time wine business.
The owners do everything from planting and tending a variety of grapes to processing, marketing and distributing the finished wine products.
We stumbled upon Rio Vista Winery by accident when camping nearby. Although we found a decent campsite in a state park, we wanted to have a little more privacy and room to relax.
It was a busy weekend for the park and we had neighbors packed in all around us.
When we searched the Harvest Hosts app we discovered Rio Vista Winery a short drive away in a part of the state we did not think to explore.
We reached out to the winery and spoke with the owner who graciously invited us to spend the weekend on the property.
When we arrived they showed us a quiet area in the grass out of the way of daily business and told us that the place was ours to explore.
At 6PM when the last staff member left we literally had the entire property to ourselves to explore.
We wandered through the vines, swam in the river and basked in the beauty through which dozens of types of birds frolicked.
At the end of our time, we wound up having quite the unique experience picking cherries at a neighboring orchard.
We can't promise you will have the same experience. But we cannot stop speaking positively about the owners and their genuine hospitality toward us.
If you find yourself at Rio Vista Winery please let Little John and John know that we sent you!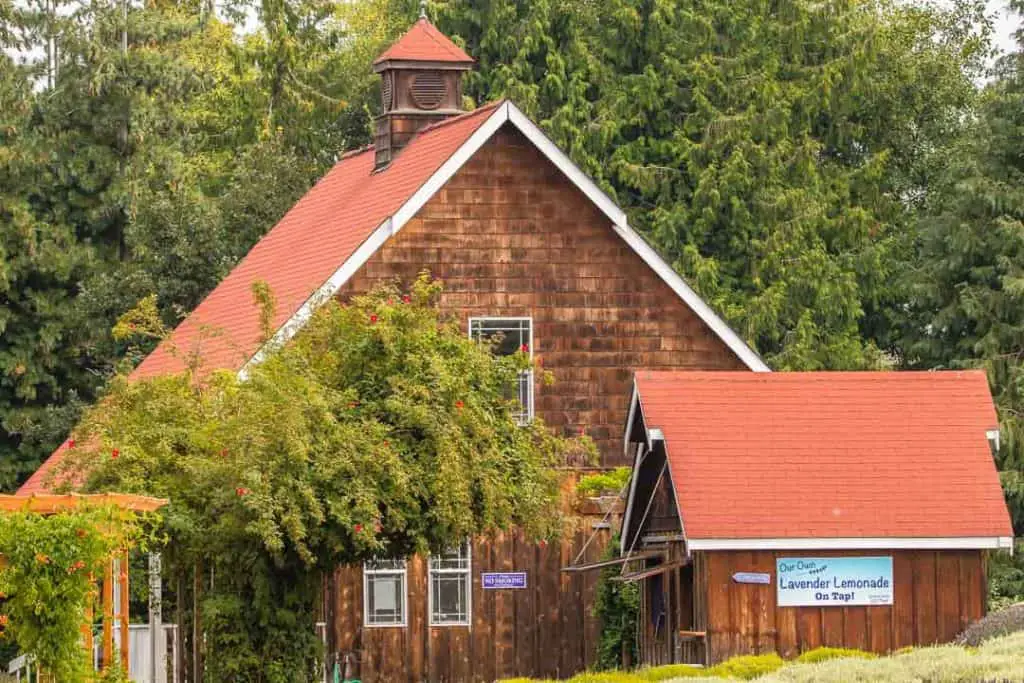 Case Study: Harvest Hosts Review of Purple Haze Lavender Farm
After spending nearly eight weeks in the wilderness of Alaska we were quite shell-shocked to return to such a busy place as Seattle.
While we found a campground just north of the city in which to settle down and regain our bearings, we were not happy being back in the fast-paced world.
So we immediately took to our Harvest Hosts app to search for nearby hosts that might extend their hospitality to us for a few days.
We found the Purple Haze Lavender Farm in Sequim, Washington to be just the place we were seeking.
Located a few minutes from the ocean, Purple Haze was just as it sounds – a sea of lavender set upon green fields and colorful flower beds.
We arrived with the intention of staying one night and ended up spending two nights with the thought we would stay longer if we could.
In a similar fashion to Rio Vista Winery, the staff at the Purple Haze Lavender Farm pointed us to a quiet place to park and told us we could wander the property to our heart's content.
Once the last of the staff left we had the property to ourselves. Well, we shared it with quail, bees and hummingbirds!
To support the business, and sugar tooth, we purchased some lavender ice cream and lemonade from their shop.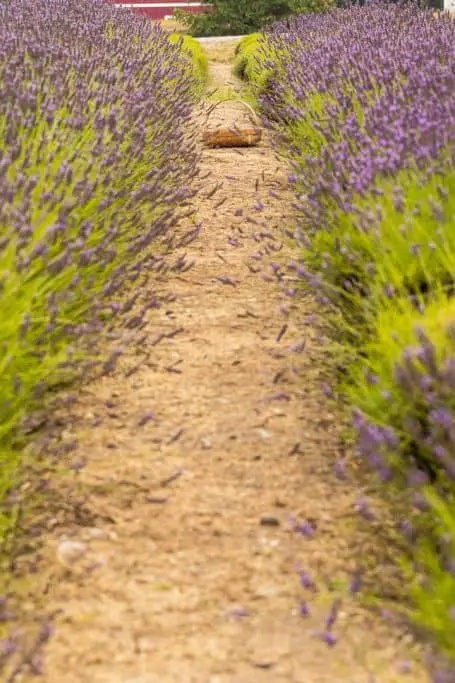 We also paid to pick our own lavender, which we carried with us for the next year.
There is no doubt that we will return to Purple Haze Lavender Farm the next time we are in the area!
The Bottom Line
Harvest Hosts provides access to some of the most beautiful land in North America.
You could easily expect to pay as much to camp for one night in some of these places as you spend for a one-year membership in Harvest Hosts.
If you take advantage of the growing network of hosts and plan to spend at least 4-5 nights camping on Harvest Hosts properties then you will more than earn your money back.
Any more nights you spend makes camping that much more affordable.
Even if you don't spend 365 nights per year in Harvest Hosts properties, you are bound to have memories for years and savings that will allow you to continue to travel.
Be sure to save 15% off your Harvest Hosts Classic or Golf Memberships and let us know your thoughts on your camping experiences!
Disclaimer: We are affiliates for Harvest Hosts. You receive 15% off your membership by purchasing through our affiliate link and we receive a small commission for your membership. But we are affiliates because we truly love Harvest Hosts and recommend it for the reasons described in this post!