Last Updated on February 23, 2022 by Chris and Lindsay
While there are numerous lists out there that give you great ideas for what you may or may not want to consider for your RV, this is the most thorough list of true truck camper essentials – the things you want to have on hand when you need to get out of a bind. 
And trust us, you'll find yourself in a bind at some point in your truck camper adventures! 
We have lived out of our flatbed truck camper for nearly three years traveling across North America. And in this time we have found that each of these recommendations has proven absolutely essential to truck camper living. 
While many lists focus more on the "wish lists" of packing and preparing to live in your truck camper, we hope you'll see why we consider these absolute must-haves for your truck camper. 
(Note: We do recommend that you check out our list of perfect and practical gifts for RV owners to get an idea of what some of these wish list items can be!)
As we have traveled through the most remote parts of Alaska and Baja, Mexico we found that safety has always triumphed comfort. 
So as you read through these items we hope that you too will consider what is truly essential for truck camper living and what you can do without. 
Before we drove one mile of our 50,000-mile adventure across North America we made sure we had each of these items stashed away in our truck camper. And we think you'll appreciate doing so too! 
Affiliate Disclaimer: This post is full of affiliate links to products we stand 100% behind in our years of living in our truck camper. If you choose to make a purchase based on our recommendations we will receive a small commission at no cost to you.
Truck Camper Essentials For Every Occasion
We're breaking our recommendations down into 4 categories: Power, Water, Safety and Around the Campsite. 
While it's nice to have pretty things inside your truck camper, with these essentials we can tell you with absolute certainty that we are prepared for every occasion. 
Do note that we will indicate some items we would consider "optional." These would be highly recommended. But you probably won't lose sleep if you don't have them… Unless you are like me, and you find yourself worrying about pretty much everything that could possibly go wrong! 
Truck Camper Power Essentials
As we spend most of our time dry camping we have come to realize that the two most important things for any truck camper is an abundance of power and water (and food, of course!). 
So we don't consider dry camping anywhere (whether Wal Mart parking lot, National Park or a friend's driveway) unless we have these power essentials for our truck camper. 
Solar power system kit
AGM Batteries.
1000W Power Inverter
Honda 2200 generator(s) + Parallel Cable
30 Amp to 15 Amp RV Adapter
Extra Fuses
Outdoor Extension Cord (Optional)
30 Amp Extension Cord (Optional)
Truck Camper Water Essentials 
While power is essential for any truck camper, water is essential for life and thus trumps even power in importance. We recommend the following items to ensure that you have ample water while you camp.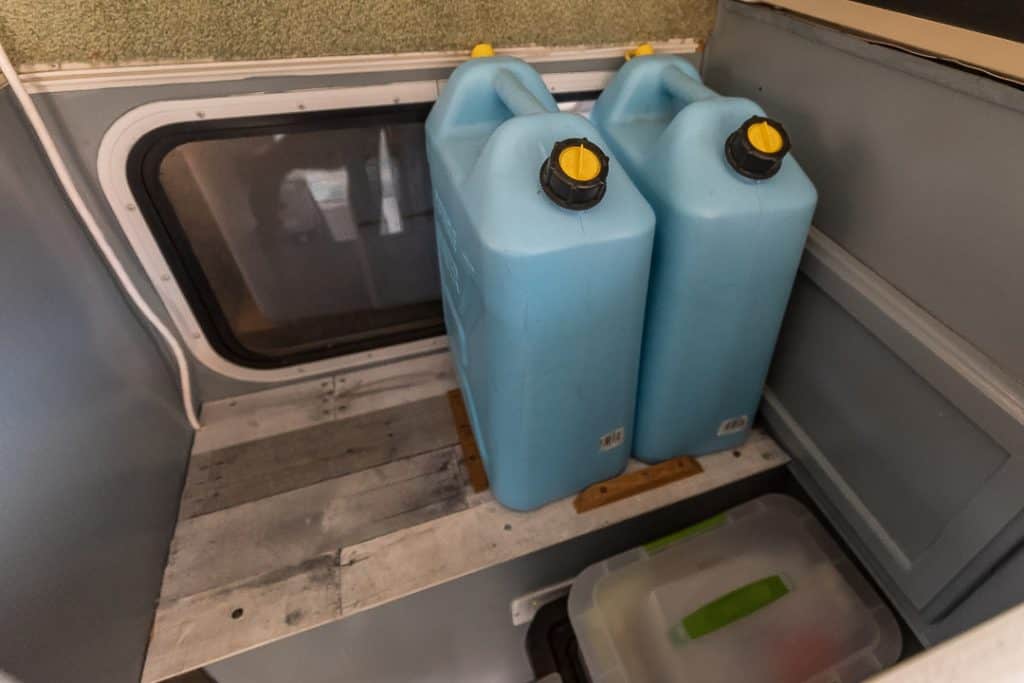 Spare Water Container
Water Jiggler (Optional)
Water Regulator (Optional)
Water Filter (Optional) 
Collapsible Wash Bin (Optional)
Truck Camper Safety Essentials
We struggled whether to list power and water essentials first or safety essentials as each is obviously important. Safety always comes first when we're moving.
And we don't usually think about power and water when we're moving. So if you're planning to stay put you probably don't need the following truck camper essentials.
But since you bought your truck camper to go on amazing adventures, it's likely your're going to be on the move.
And to stay on the move (at least without the nagging feeling in the back of your mind that something will go wrong) we recommend the following safety essentials.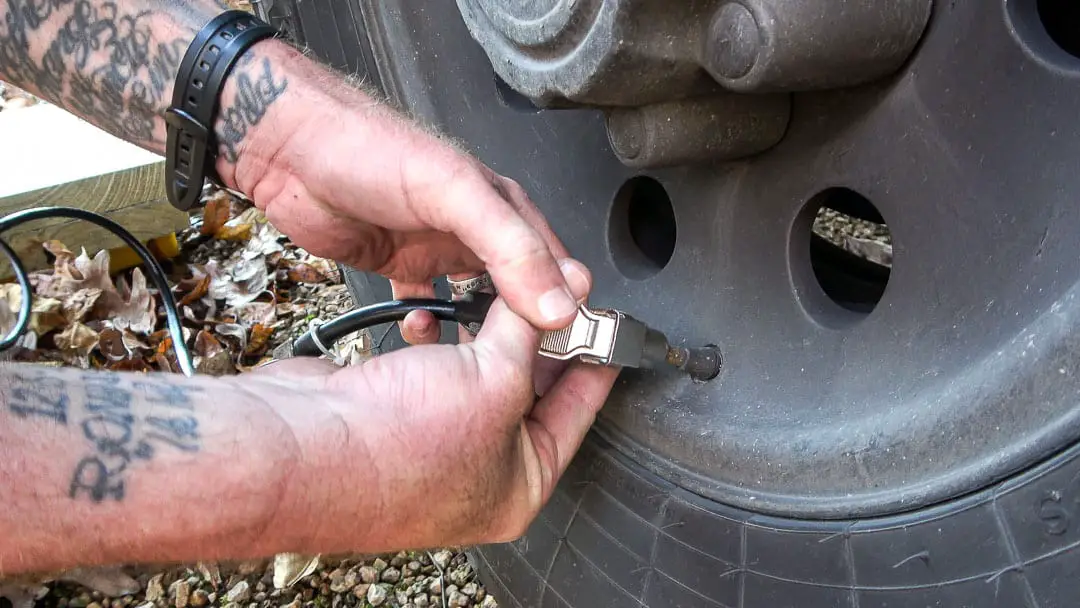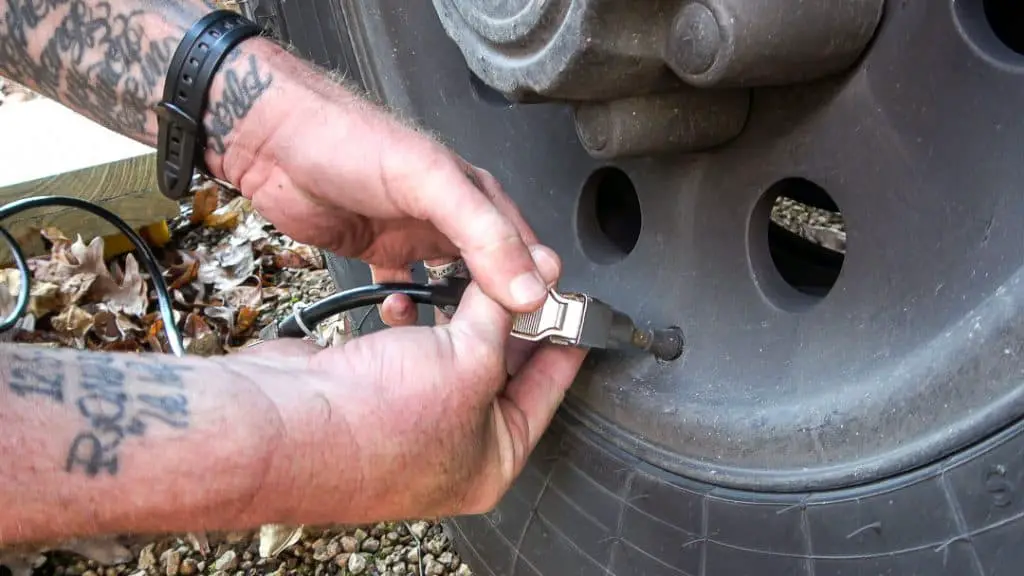 Viair Air Compressor 
Oversized bottle jack
Farm Jack (for a flatbed truck camper in particular)
Traction Tracks
12,000+ lb winch + accessories (Optional?)
Portable battery jumper
Fuel jerry cans (diesel + gasoline as necessary)
Camping Shovel (Optional)
WeBoost Cell Booster (Optional)
Happijac Quikload Turnbuckles (Optional)
"Around the Camp" Truck Camper Essentials 
Items in this brief list are simple truck camper essentials that you must have because, well, everybody else has them and you certainly don't want to be left out.
Also, you can't really function in setting up camp without them (in most cases).
Of course, you can always prove us wrong. But we'd rather you just fall in line with the rest of us and make these buys!
Leveling blocks
Sewer Hose
Wrapping Up
Whether you've been living full-time in your truck camper for a decade or are anxious to spend your first night in the cabover we hope that this list of truck camper essentials has helped you make decisions about the most important things you want to carry with you as you travel. 
There will always be room for your favorite stuffed animal and a secret bag of Oreos. But don't skimp on the room in your truck camper for these power, water and safety essentials. 
Have other items you recommend? Let us know and we'll be sure to add it to our fine collection of all things essential to truck camper living!
About Author