Last Updated on December 9, 2021 by Chris and Lindsay
An RV departure checklist is essential not only for safety and comfort, but also to avoid embarrassing moments. 
If you camp enough you will come across people with horror stories about how they pulled away from the campground with the sewer, power or water lines still attached.
Maybe you've seen one of these experiences yourself? 
Hopefully, you don't have a story like this to share with other RVers!
To avoid embarrassing moments like these, we follow a pretty stringent RV departure checklist before leaving any campground.
Whether we are staying in a formal campground or are boondocking in the wilderness, the following checklist helps keep us safe (and prevents additional repairs and maintenance).
We follow it every time we leave – though now we have committed most of it to memory and routine.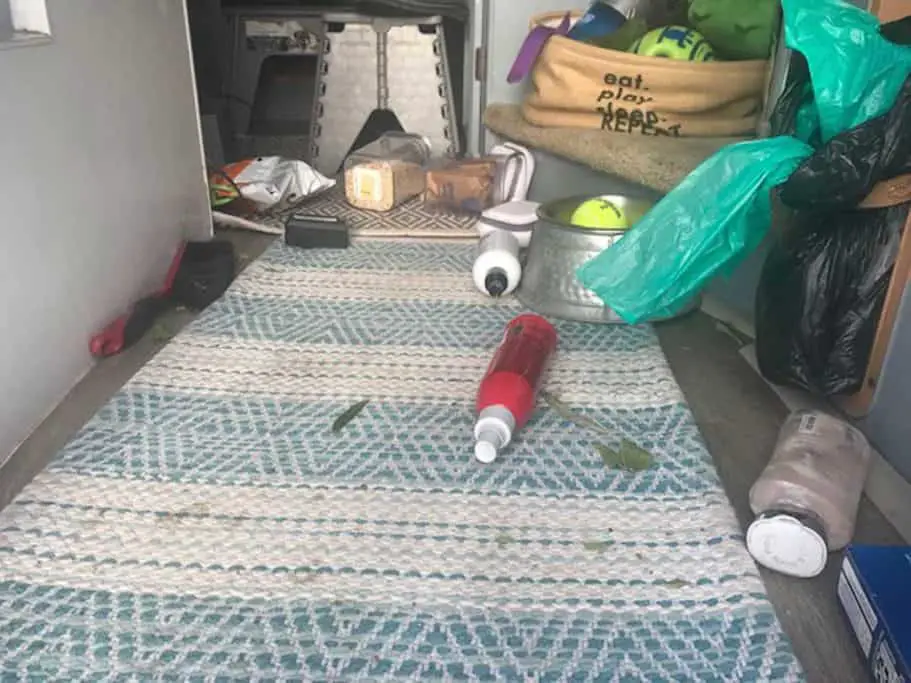 The Importance of an RV Departure Checklist
In Season1.5: Episode 1, we briefly cover the importance of having some form of RV departure checklist.
Whether you want to copy/download our checklist or create your own, it is important to get into a routine before leaving a campsite. 
We spent nearly 5 months broken down in the friendly town of Thermopolis.
And while we would rather have been on the road all of this time, we did find plenty of things to do in Thermopolis while we were there. 
However, when it came time to leave there were many things we needed to remind ourselves to check.
In all, repacking and preparing to leave Thermopolis took us 2 days. 
And in the final half-hour before leaving we followed this checklist to ensure that we were, in fact, ready for the road. 
Note: We have a truck camper and have some items on our list that may vary depending on the type of RV you have. However, most items on this list are applicable to any RV.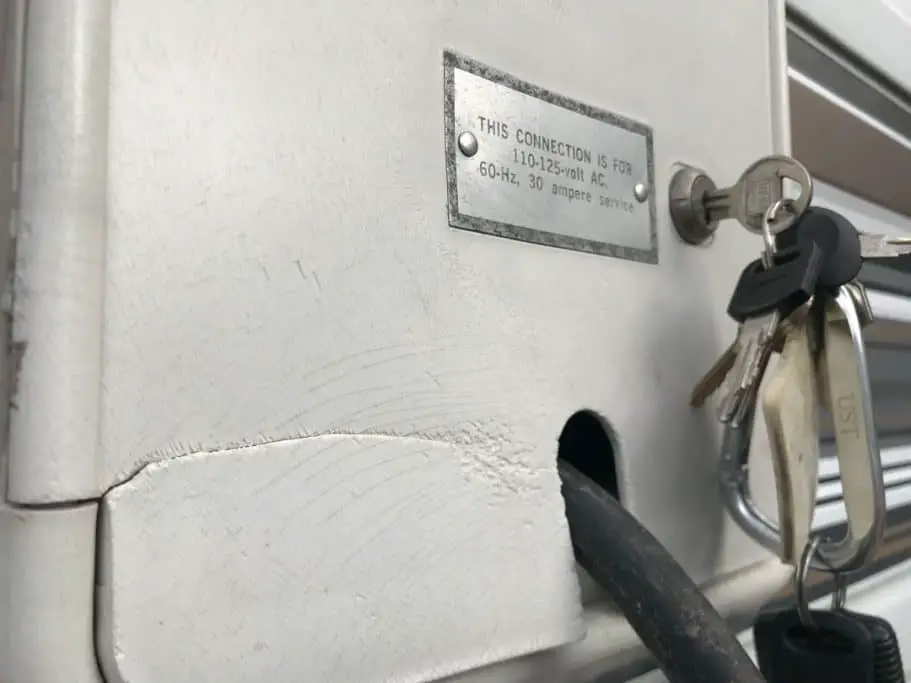 RV Departure Checklist
DOWNLOAD OR PRINT this RV Departure List
Vehicle Inspection
Check Fluids
Oil
Transmission
Power Steering
Brake Fluid
Engine Coolant
Check Air Pressure
Tires 
Airbag suspension (if applicable)
Physical Inspection Around Vehicle
Check for fluid beneath the vehicle
Check for anything hanging from chassis
Check for any other irregularities 
RV Inspection – Outside
Disconnect Utilities (as applicable)
Power
Water
Sewer (close valves)
Cable TV
Propane (close valves)
Secure Utility Doors (as applicable)
Water Inlet
Power Inlet
LPG Inlet
Tank Access
Secure Storage/Auxillary Doors
Sewer hose storage
Generator/Auxillary storage
Outside shower/kitchen
Any additional storage compartments
RV Inspection – Inside
Secure The Inside
Turn off appliances (particularly propane)
Secure loose items

Bathroom
Kitchen
Cabinets
Counters
Electronic devices

Latch doors and hatches

Cabinets
Vents
Kitchen appliances

 Close roof vents and windows
Tank Maintenance
Dump black and grey tanks
Refill fresh water holding tanks
Refill propane (as applicable)
Prior to Departure
Check Tie Downs (truck camper specific)
Remove wheel chocks/leveling blocks
Secure items on hitch (bikes, winch, etc.)
Visual inspection of RV
Discard/collect trash
Occasional RV Departure Checklist Items
Check vehicle/RV lights
Utilize generator(s)
Inspect external seals and siding
Inspect the roof and any items secured to the roof (for leaks)
Flush black tank (use ice to clean sensors)
Clean freshwater holding tank (use bleach)
Rotate/Balance/Align tires (every 5,000 miles)
Oil change (3000-5000 miles, or as applicable)
READ MORE: Camp across the US for less than $0.25 per night!
About Author