Last Updated on December 9, 2021 by Chris and Lindsay
After living for over 3 years out of our RV we've learned a lot of full-time RV living tips we want to share with you.
When we first hit the road we had never camped in our RV. This left us with a steep learning curve for all things related to RVing.
We weren't particularly adept at repairing things that broke. We didn't know how to use some of our propane appliances and we were definitely carrying way too much stuff.
But we figured things out as we traveled from Florida to Alaska and everywhere in between. 
Now we want to give you the top RV living full-time tips so that you can best enjoy your life on the road.
In this post, we'll help you see the world the way we see it now after years of learning the best way to RV across North America. 
Affiliate Disclaimer: This post may contain links to products we think you'll like. If you purchase any of the products through the links below we'll receive a small commission. As full-time RVers, we know our RV products well and only recommend those that we either own or would consider owning ourselves.
Full-Time RV Living Tips
In no particular order, these are our top 9 tips for RV living. 
1) Take it slow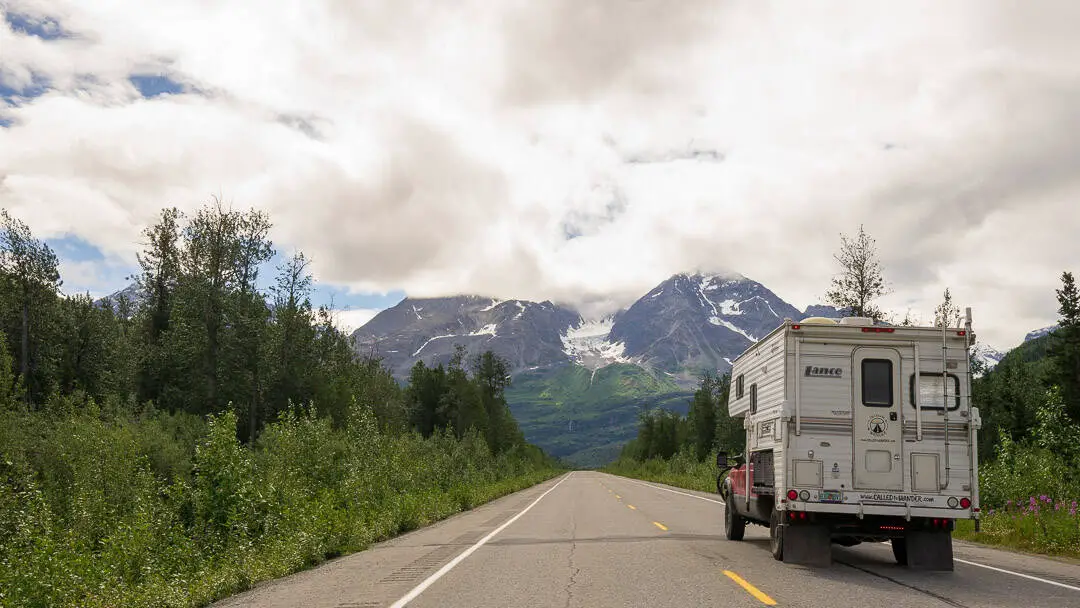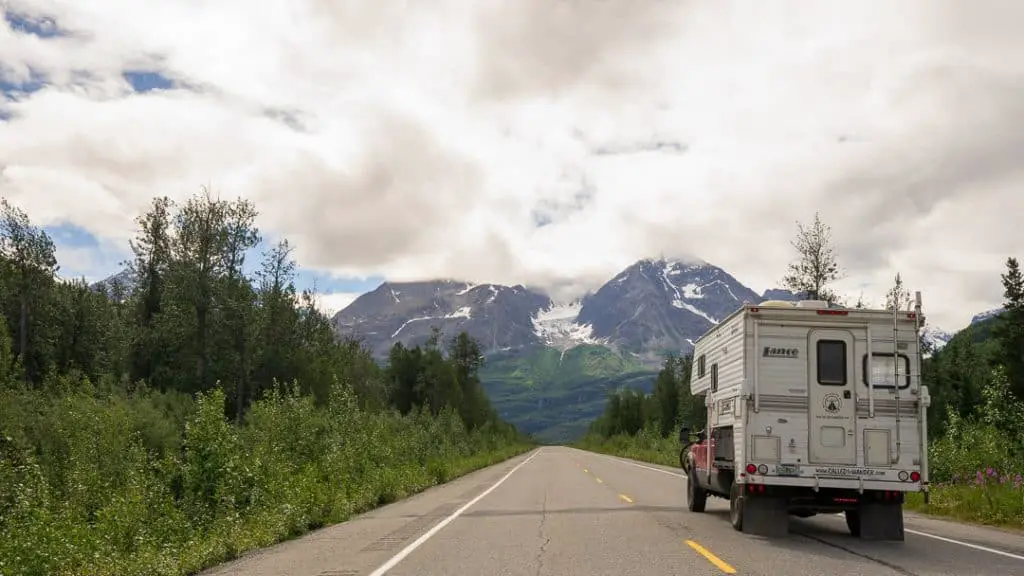 Take what slow? Everything. Most people decide to full-time RV as a way to escape a faster-paced life.
Sure it seems counterintuitive that you'd give up a stationary home for one that moves and expect life to slow down. But the reality is you can in fact go out of your way to feel just as busy and stressed out on the road as at the home you left behind. 
Daily, don't be in a rush. Sleep in if you feel like sleeping in. Let your coffee trickle into your cup without worrying about racing out the door.
Enjoy a nice hike, paddle or bike ride and certainly don't let sunsets slip away without at least acknowledging the beauty of the twilight colors in the sky.
Slowing down is part of the RV lifestyle so be sure to embrace it. 
This also applies to packing up when you leave a campsite and driving down the highway.
Don't forget to unhook your sewer hose or shore power plug because you're anxious to get on the road. Don't put yourself in a dangerous situation on the highway because you're in a rush. 
Find ways to be intentional about as much as possible and you won't regret a minute on the road and whether you could have enjoyed your time even more. 
When you travel slowly in the long term then you'll also save money on fuel and better experience each place you visit. Instead of stopping for one day or two, give a place a week. Maybe consider a month in a particular state or campground and make the absolute most of your time. 
PRO TIP: Pick out a state or region you would like to explore and commit to spending a certain amount of time there. Set out on daily adventures or take in the beauty of the landscape. Take it slow and feel more like you lived there and less like you were just passing through.
2) Pack Less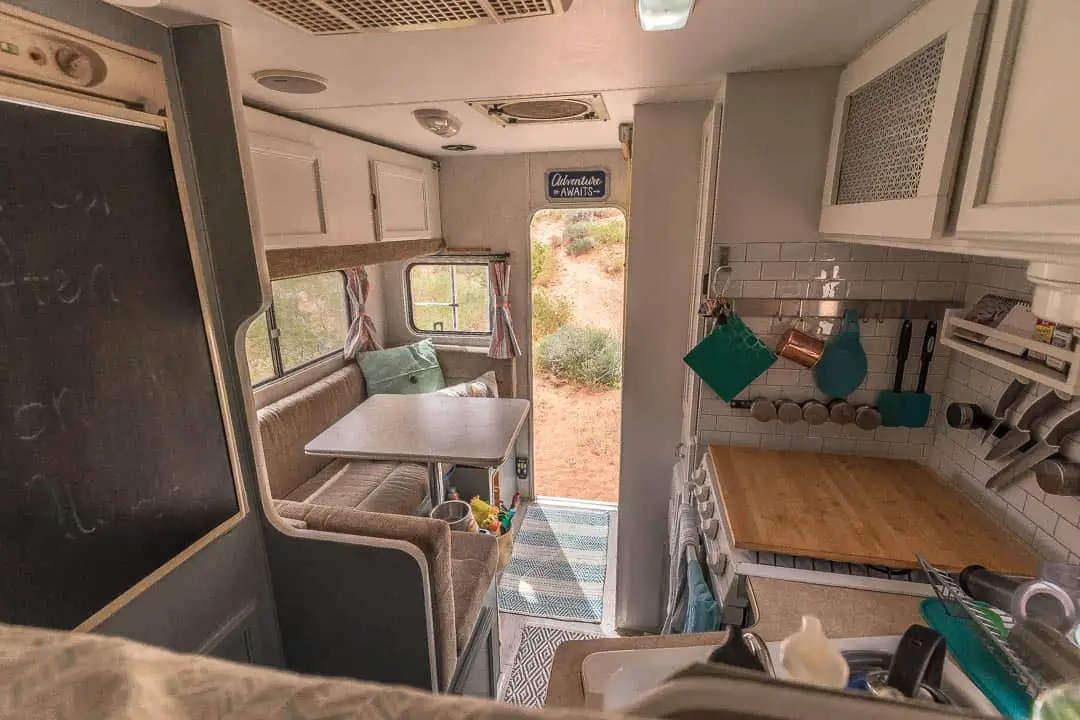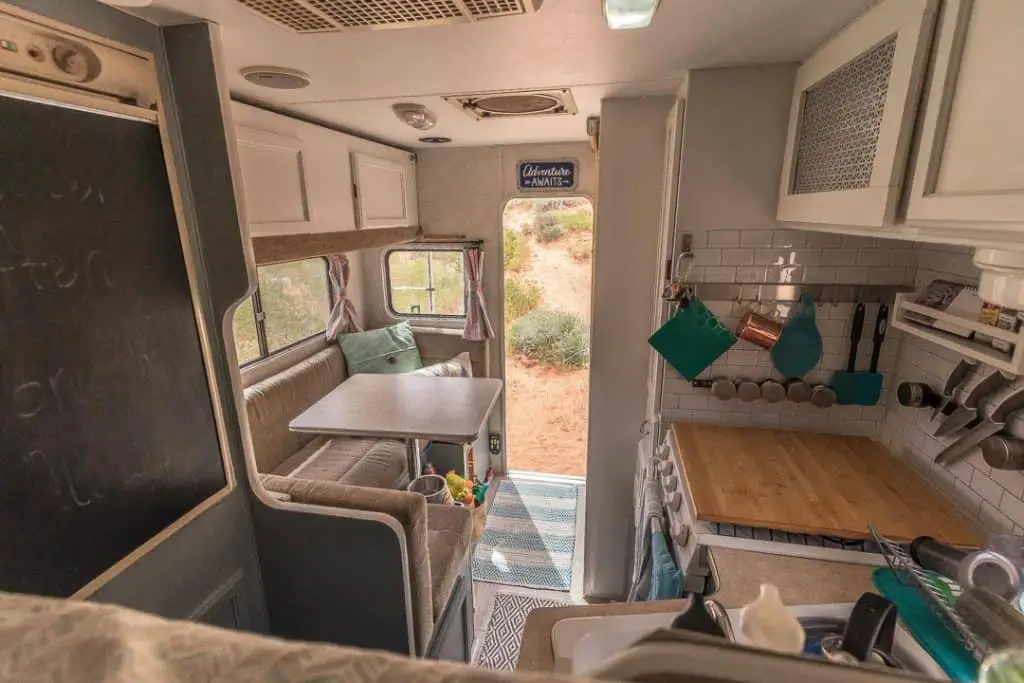 RVers are notorious for overpacking pretty much everything. Whether heading out for a weekend or week-long camping adventure or full-timing, we tend to pack way more than we actually need.
We have learned to live by saying that as long as we've packed our wallet and our cell phones we're going to be OK wherever we are. Whether we forget something at a campsite or we realize how nice it would be to have some other piece of RV gear if you find you need it later you can always pick it up later. 
This applies to pretty much everything in your RV. From personal clothing and footwear to groceries and nifty kitchen accessories, if you want it you can find it. 
We've also learned that when you have less you worry less. Fewer things mean you lose less, or things break less. You have less clutter and everything has a home. 
Even if you upgrade RVs to give yourself more space don't try to fill it with more stuff. Pack less and enjoy the adventure more. 
PRO TIP: Set a goal to minimize your personal items before you leave on your next trip. Take 1/3 or 1/2 or whatever is fair and set it aside to donate. Only consider packing what is left. If it's too hard to donate, store it until you return and see if you missed it. If so, swap out one-for-one with items you packed. If not, it's off to Goodwill.
3) Practice RVing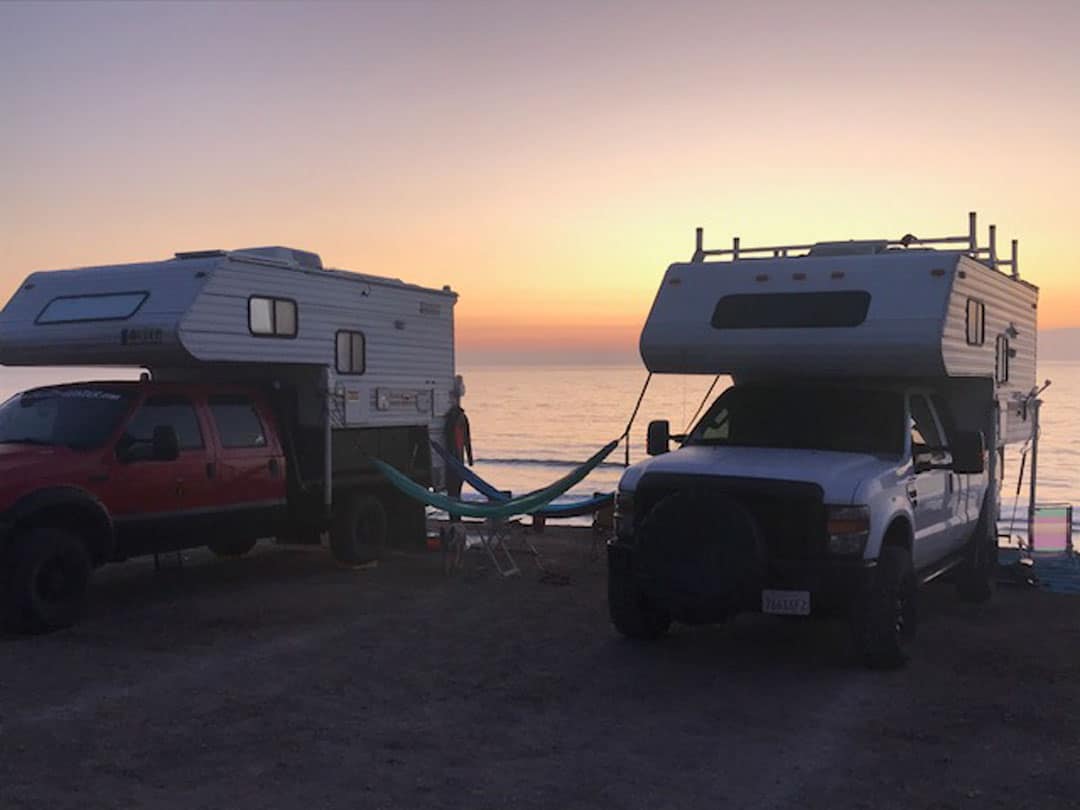 It is way too late for us now that we've been on the road for over three years. But if you're just getting started RVing then the best thing you can do is to get out on some short trips and learn about your RV.
Even if you're transitioning into a new RV it is best to try and stress test the RV and work through any kinks you may have. 
Find a nearby state park or campground and take a weekend trip.
If you've got solar, head out to a place you can boondock and see how well you can recharge your batteries throughout the day. Swing by a dump station and make sure you understand how to dump your tanks. 
There are lots of little things that can (and will) go wrong at some point and a good way to avoid much of the stress when they do is to have a decent understanding of how things work. 
PRO TIP: When you find a place to practice camping treat it as if you are going through as many situations as you can imagine you would face. Put out (and retract) your awning as in the event of inclement weather, use your generator to power your RV and cook meals from scratch (don't forget to wash the dishes!) to make sure you have every kitchen essential you'll need.
4) Expect things to break (but don't let it break you)
When you own a used RV you never know what did or did not happen to it before you took ownership. So things are certainly prone to breaking and wearing out.
And we know many people who had brand new RVs that were not exempt from things breaking after they pulled off the lot. Sometimes dealer warranties on new RVs is worse because you usually have to receive service at your home dealer, which isn't feasible if you are halfway across the country on your big RV adventure. 
So don't panic when things break. And don't live with the dread hanging over you that something is going to break at any given moment. Just know that things WILL break and you can't let that fact break you. 
The more familiar you are with your RV and the more resources you have in terms of tools and knowledge of how to fix basic things in your RV the better equipped you will be to navigate these times. 
We have spent several mornings waking up in our RV in a mechanic shop because we had to limp into the shop for a repair.
And we've become fairly skilled at finding help when help is needed. We always carry our Good Sam roadside assistance membership with us to aid us in the event of a mechanical issue.
But when we have a small plumbing or electrical issue or an appliance is on the fritz we consult YouTube and break out our toolset and get busy fixing things. 
PRO TIP: Be sure you have insured your RV properly both through your auto/RV insurance company and we recommend Good Sam roadside assistance as well. While you can never predict when you'll breakdown, nor can you pick where, having the right insurance to ensure you are not stranded will do wonders for your peace of mind while traveling.
5) Know your RV
This is consistent with parts of RV living tip #3 and #4, but the better you know your RV the more comfortable you will be in virtually any situation.
You don't have to be a mechanic capable of diagnosing and fixing your RV engine. But you should have a basic understanding of how your engine works in the event you start to hear a particular noise or rattle.
Likewise, knowing where the plumbing connections and wiring are inside your RV can help you solve potentially small issues before they become larger ones.
Of course, understanding your appliances is important. Knowing how to operate your propane heater, hot water heater, stove, oven and fridge on all of its settings is important.
If you have a generator, be sure you know how it works and how to do basic services (or know a reliable place to service on schedule).
We recommend that you pull out all of the drawers and shelves and look behind cabinets and countertops and learn what parts of your RV are where. 
We knew nothing about our RV when we first left on our journey in 2018. Within the first day our refrigerator stopped working and it took us several weeks of living out of a cooler before we could find someone to help us fix it.
Shortly thereafter our hot water heater stopped working and we were back at it learning how each component worked as we diagnosed the issue and repaired it. 
PRO TIP: Be sure you have a copy of any appliance install and assembly instructions, either as a hard copy or online. In the event of one of these malfunctions, you'll be able to consult the manuals and likely find the solution quicker and easier.
6) Set your budget and be reasonable and realistic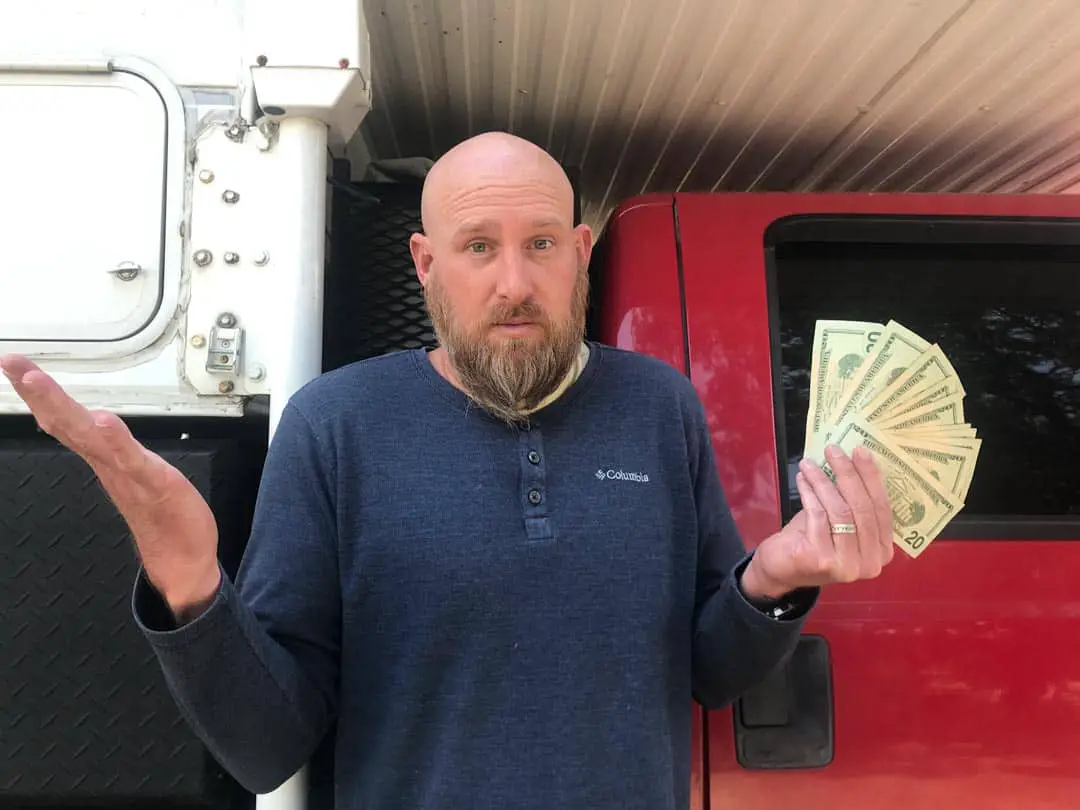 If you haven't read our RV budgeting post yet be sure to check it out. RV budgets can vary greatly and are a function of both of your personal preferences and outside circumstances.
You can't control the cost of fuel. But you can determine how far you drive each month. You can't skip every local cuisine in every town you visit. But you also don't have to cook every night and can treat yourself from time to time.
You'll also want to invest in a few great RV memberships that will pay for themselves many times over in camping fees saved. Our favorite is Harvest Host but we are members of every major membership because they all serve a purpose in helping us to camp on a budget.
(Check out this link to find great places to camp with Harvest Hosts and you'll SAVE 15% on your membership!)
If you have an idea of where you want to go, for how long and what you want to do then you can create a pretty realistic budget. We do this and then we make a game of staying under budget.
Because we RV full time we don't try to spend any extra dollars at the end of the month. We just roll those into the next month and hope we can continue to make ends meet each month.
But if you set a conservative budget and come in well below it in each month then reward yourself with a few additional meals out or activities.
Do be sure that you budget for all of the knowns and as many of the unknowns in life. We actually budgeted nearly $400 per month in maintenance and repairs when we first set out on the road in our very used truck camper and used all of our annual repair budget in one major repair we had.
You can't predict every bump in the road. But you can try to build a hedge in your budget around them. 
PRO TIP: Over-budget in every category and/or build a "contingency" line item in your budget. It does not feel good to go over-budget. But when you find yourself consistently under-budget you will have a different mindset about how you travel.
7) Know your purpose in RVing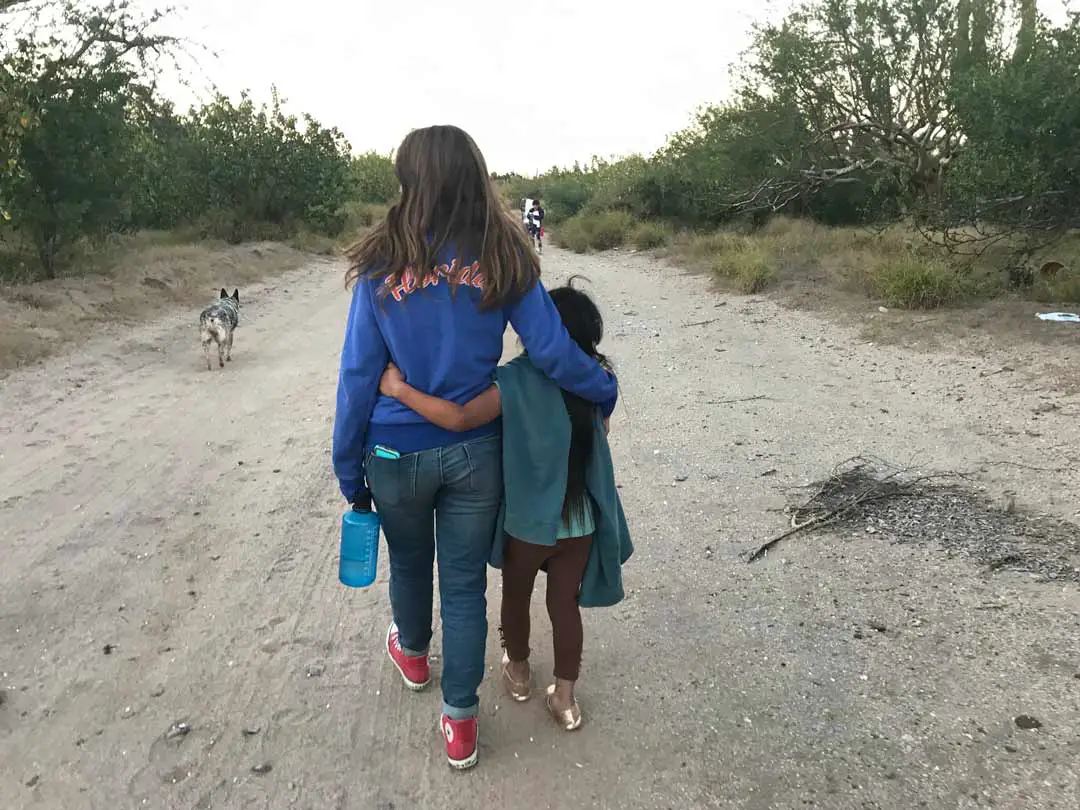 If you've recently retired and are eager to get on the road and be anywhere but home this RV living tip may not make much sense to you. But there is a difference between trying to bootstrap a business on the road and touring the country on a little more substantial retirement check.
You may want to visit every state or national park, travel to reconnect with family or friends or simply take a gap year to clear your mind before transitioning into a new career or lifestyle.
Whatever your purpose for RVing, keep it close at heart. There will be times when you are disillusioned or disheartened. And other times when you are so easily distracted by the beauty and adventure around you.
You're going to meet people of all walks of life that will pull you in all sorts of directions. And it's great to expand yourself into these directions.
But regardless of why you began RVing, be sure you remember this because the experiences you will have on the road will be more deeply enriching when you see how they fulfill your purpose in traveling.
When we first left on our full-time RVing adventure we planned to drive to all 48 contiguous states in the course of a year before beginning our journey to drive from Alaska to Argentina.
We planned to volunteer in each state we visited and to build a social media and website platform around these activities. We were ambitious and certainly things changed significantly for us (and for everyone post-COVID).
And while we have since abandoned our initial dream of driving the Pan American highway, our initial goal of serving others has stayed close to heart and is the core of who we are regardless of where we travel in our RV. 
PRO TIP: Talk with your significant other, family and friends about your ideas of RV travel. Whether you plan to go full-time or part-time, share what you hope to see and do and prepare yourself for their feedback. Note that it may not all be positive. But as you hear yourself talk each time it will become more and more evident to you why you want to travel.
8) Know your limits
Every RV has pros and cons. And as you choose which RV you want to live in you will find that sometimes the things that make it great at one thing are also limiting for another.
For example, a Class A motorhome offers lots of space and comforts of home to make life on the road incredibly comfortable. But don't expect to go offroading in it – at least not beyond 5 mph down a compact gravel road.
We learned in our first RV, a flatbed truck camper, that our particular transmission was not very good at handling steep, curvy roads. We could charge up steep grades on straight highways. But throw in some twists and turns and the transmission would start to overheat.
So we learned to avoid these kinds of roads, despite the beauty of the mountains and adventures we knew we could have if only we had a different RV.
We also learned that our fuel economy was best around 55 mph. So despite being passed on the interstate by cars racing at 80+ mph, we learned to just drive slow and steady (RV living tip #1) and stay in our lane.
We learned early in our adult life to not judge ourselves in relation to others. In following tip #7, knowing your purpose and your limits will keep you on track during your adventure.
Once in Baja, we stretched our limits by joining an overland caravan on a multiday offroad adventure. We knew that our truck had 4×4 and could handle moderately rugged terrain.
But in the course of the adventure, we ended up breaking our suspension, which cost us a few hundred dollars and a night in a Mexican mechanic shop. Of course, the memories of that adventure are incredible.
But the experience reminded us that we can't afford to break things on a regular basis and if we ever wanted to have more rugged off-road adventures we'll need to have a different RV. 
PRO TIP: If you're brave it is wise to put your camper through a "stress test" before you hit the road. Find a nice, bumpy dirt road and drive for a few miles while things shake around. When you return home you'll see the things that need your attention and you can address them before you set out for real.
9) Have the RV essentials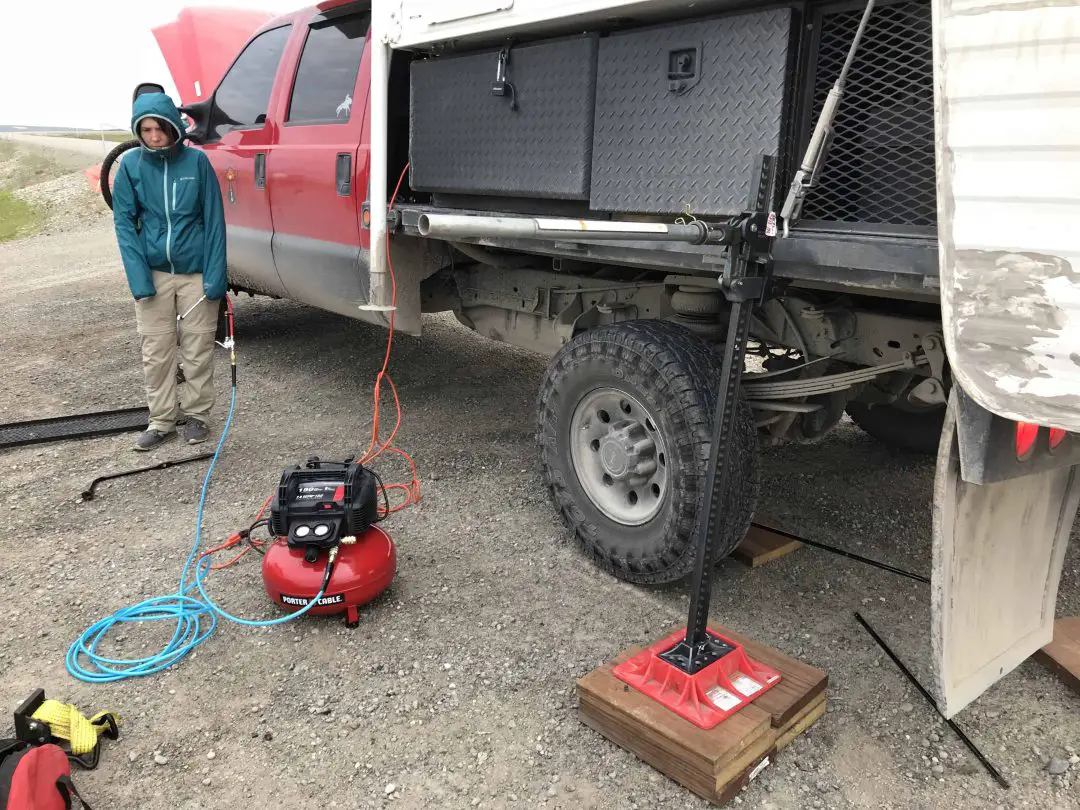 Several of these RV living tips seem to revolve around the idea of knowing your RV and being able to repair it to some degree when things go wrong.
But even if you don't plan to repair your RV because you have great insurance and can afford to pay someone to do the work you still need to have basic safety essentials inside your RV like a propane/CO alarm, smoke detector and fire extinguishers.
You should also have basic roadside safety equipment as well like a spare tire, jack(s) and warning triangles even if you don't plan to change your own tire.
Of course, the more adept you are at repairing your own RV the more money and time you will save in having someone else do the repair. But know that there truly are some things you should have with you regardless of what type of RV you own and for how long you plan to be on the road.
We carried traction pads with us for nearly 40,000 miles without ever needing them. But one night we got stuck in the sand and they became incredibly handy.
And when we owned a truck camper we installed a winch capable of pulling us out of the mud or sand if we ever got stuck. We never used it. But we treated it like an insurance policy and were always glad we had it if we needed it.
You certainly don't have to over-prepare, especially if you know your limits and don't push them. But evaluate your RV needs – putting safety first and convenience and comfort second – and be sure you have the essentials. 
Pro Tip: Be sure to check out our full list of recommended RV essentials for every facet of RV life. We'll feel better knowing you are safer and more comfortable on the road!
Wrapping Up
There are as many pieces of advice and RV living tips as there are RVers on the road. We each have our own personal experiences and ways we relate what we've learned to others.
We do hope that these tips have given you some good advice on how to frame your mindset as you travel or prepare to travel in your RV.
Let us know your own full-time RVing tips that you think other RVers should know before setting out on the road!
About Author