Last Updated on December 9, 2021 by Chris and Lindsay
There are approximately 14,000 miles of highway that stretch between Alaska and Argentina in what is called the Panamerican Highway.
In the past two years of living full-time in our truck camper, we have driven nearly 50,000 miles. And yet we are never more than halfway to Argentina, our final destination in our dream to drive the length of the Americas. 
In following our friends through years of a similar journey to overland from Southeast Asia to South Africa we learned that destinations are sometimes nothing more than points in space designed to stretch us beyond our comfort zones.
Sometimes we're not supposed to see what's beyond the bend. That is left for the imagination. And all that occurs along the way – well, that is life. 
There's the old saying, "Shoot for the moon. Even if you miss you'll land among the stars." 
Aiming for Alaska Against All Odds
In 2018 we shot for the PanAmerican highway. Two years later we've landed somewhere in between Alaska and Argentina, wondering if there is any path ahead for us in which we will ever complete the journey. 
Our story began sometime in early 2016 when my wife Lindsay and I first had the dream to make this journey. At the time we were working for an orphanage as foster parents to eight children between the age of eight and eighteen.
While our commitment was only two years, we didn't see a scenario in which we'd ever choose to leave these children. Not even if it meant to pursue our own dreams. 
Further, we didn't own any sort of recreational or overland vehicle. And we didn't know if it was even possible to drive from Alaska to Argentina. (As it turns out it is, sort of, as you have to ship your vehicle around the Darien Gap between Panama and Colombia.)
But we had the dream and, so it goes, we challenged ourselves to pursue it.
We were in our third year of marriage. But our relationship was forged in adventure – from meeting in Cuba to marrying in Honduras. So it wasn't that crazy when after several months of keeping our dream close to heart we finally revealed it to our closest friends. 
In that time we saved vigorously. We worked odd jobs when raising 8 children would permit. We joined Facebook groups, read travel blogs and made frequent trips to our local RV dealers to try and figure out if we could even afford any sort of vehicle to make the journey. 
To complicate things, Lindsay has Crohn's Disease. Most people with Crohn's Disease don't travel very far or very well. And they certainly don't make travel their full-time purpose. 
Crohn's Disease is unpredictable, barely manageable and can rear its ugly head in ways that I'd rather not discuss. To manage her disease, every eight weeks Lindsay required an intravenous infusion of a chemical concoction first formulated to treat cancer.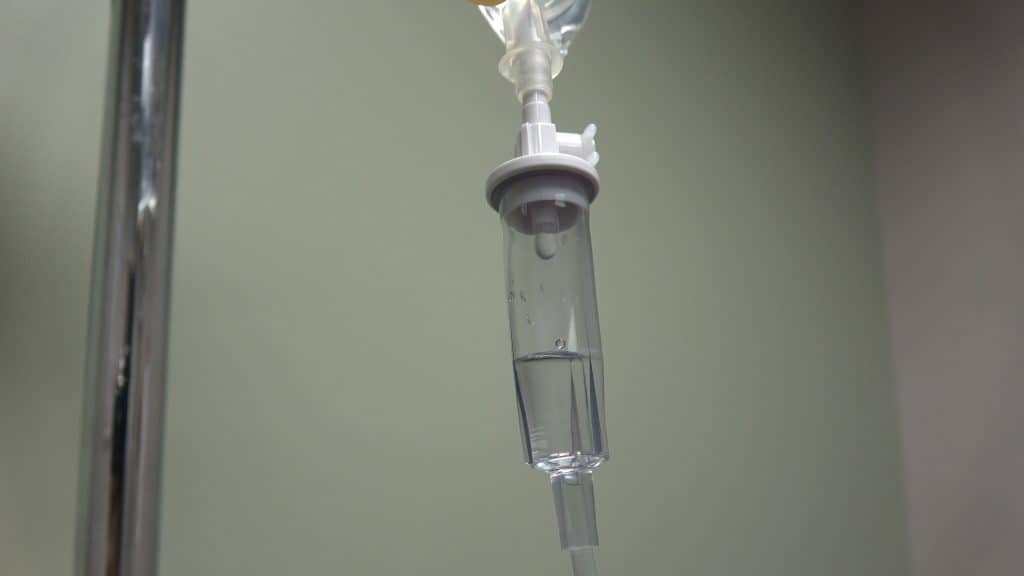 Beyond the cost of the treatment, the fact Lindsay had to poison her body to keep it from attacking itself (the gist of Crohn's Disease) there was the notion that we had no idea if or how it would be possible for her to receive these IV infusions every eight weeks in the 16 or so countries we would visit along the PanAm. 
The world record for driving the length of the PanAm is somewhere around 5 weeks. But we weren't interested in setting records. We wanted to make life the journey. 
But the calling in us to wander was intense. 
Over the course of the next 18 months, everything seemed to sort itself out. We settled on the idea of a truck camper.
And in shopping for both, separately, and on a fraction of our ideal budget we managed to piece together a unique rig well-equipped to make the journey. 
Our time at the orphanage also concluded in good terms and timing.    
Beginning The Wander
So we left my parents' house in Florida on a very roundabout route to reach Alaska. Had we driven the straightest route we could reach the top of the world in around ten days and 5,000 miles.
But we were always interested in what was beyond the bend. 
So instead of making the trek straight, we meandered through nearly two dozen US states and 3 Canadian provinces en route to Deadhorse, Alaska. 
We reached Alaska on Lindsay's 32nd birthday. Two days later we stood in the Arctic Ocean, having traveled as far north in Alaska as we could.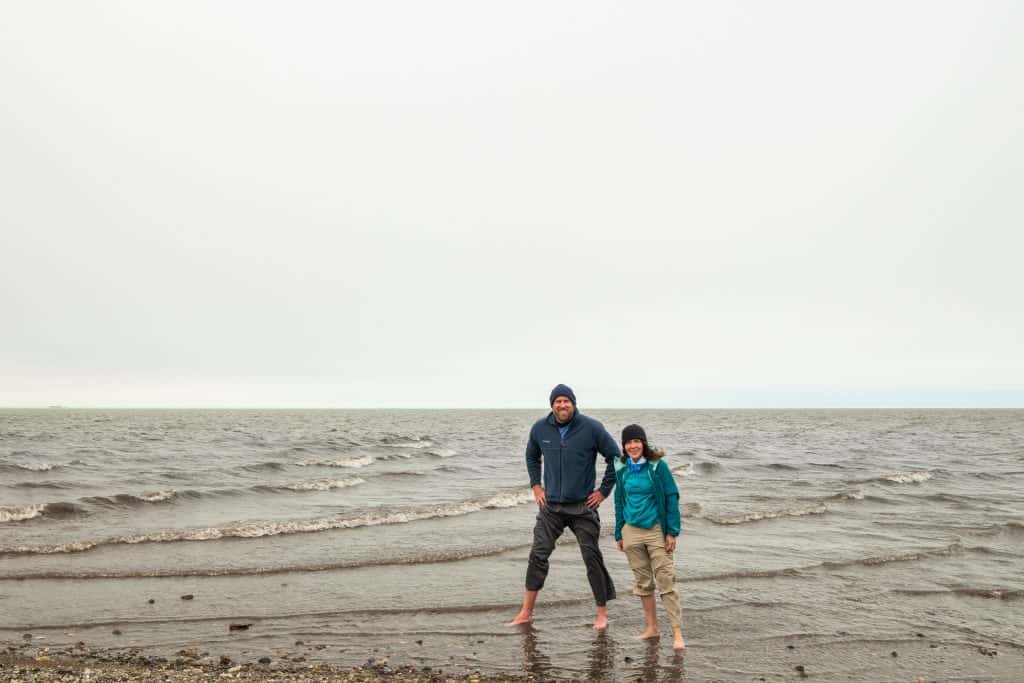 It was all downhill from there, so they say. 
We turned our truck camper south, attempted to draw as straight a line as possible between Alaska and Argentina and set back out on the road. 
What happened next could get lumped in the "crap happens" pile. 
We honestly had the "if you build it, they will come" conviction that all we had to do was to drive. We didn't consider the fact we were going to face half a dozen breakdowns, one in which our savings were virtually wiped out.
Nor did we have a long term solution for Lindsay's recurring eight-week prescription predicament. 
We left Alaska naive to the world around us that was intent on attacking our dreams.
It didn't care what was beyond the bend. It knew.
And it was intent to do everything to keep us from ever knowing for ourselves. 
Sometimes, especially in the midst of our current global crisis, I look back on that version of myself and want to give him a hug. I want to embrace him pat him on the back and tell him that he made a valiant effort to pursue his dreams.
But that really he should have called it quits a long time ago and went and got a job as a teacher or a banker or someone who could build what the world has collectively come to call the American Dream.  
Other times I want to go back and take that man to the top of a mountain and tell him to look out upon all of the lands that he sees. I'd tell him that all of that land belongs to someone else. But that if he is wise with his decisions and generous with his relationships, he can spend his entire life exploring it all. 
I am currently a man somewhere between the two, sitting still in the midst of a world that has been shut down, always thinking of what is just beyond the bend. 
After Alaska, we returned to Florida.
We worked hard to earn enough to make repairs to our truck and camper. Lindsay also stopped her IV infusions and opted for a slew of natural remedies, vitamins and supplements and dietary changes to counter her Crohn's Disease.
We found part-time virtual work to offset some of the financial bleedings of what was left of our savings. And we drew a new route to Argentina – one that would include 6 months in Baja, Mexico on our way south. 
Our route from Alaska to Argentina wouldn't be straight. But we left for Baja once again optimistic that if we just drove we would one day know what was beyond every bend. 
We lasted 4 months in Baja before Lindsay's GI system got the best of us. Combined with what the Mexican doctor would diagnose as an amoeba, Lindsay's stomach rebelled against life itself.
We spent 5 weeks stationary in the southern part of the peninsula as Lindsay consulted doctors and tried to heal. 
Neither of us said it. But we knew that if things didn't get back on track we would once again have to jettison our dream. 
I'm a planner. And I had contingency plans in place to cover every possible scenario. If ever Lindsay was good enough to move I decided we would no longer take our time dancing with the Pan Am.
The moment Lindsay knew she was better we would drive lickety-split in a southward direction. 
Sure we'd stop and swim in the cenotes of southern Mexico and explore the Mayan ruins through Guatemala and Honduras. We'd wander the rainforest and surf breaks in Nicaragua and Costa Rica and we'd reach Panama by Christmas. 
Shipping the Darien Gap would strain our budget. But by the first of the new year, we'd be in Colombia continuing south. We wouldn't set any land speed records, though we'd have to move fast once we reached Ecuador and the seasons flipped on us. 
But there was a path to reach Argentina. It just meant we needed a straighter route, with no bends in the road.    
All this was, of course, contingent upon Lindsay's health improving. We had enough vitamins and supplements to last to Argentina. But we were waiting… 
One day turned to the next. Some days were better than others. But no day was the way that it should be. 
So around day 35, we decided that Lindsay once again needed to return to Florida to seek the medical examination and counsel of the doctor who had overseen most of the two decades of her Crohn's diagnosis. 
I won't say that we tucked our tail between our legs and moped back. Although I can say that our return this time felt more like a failure than before.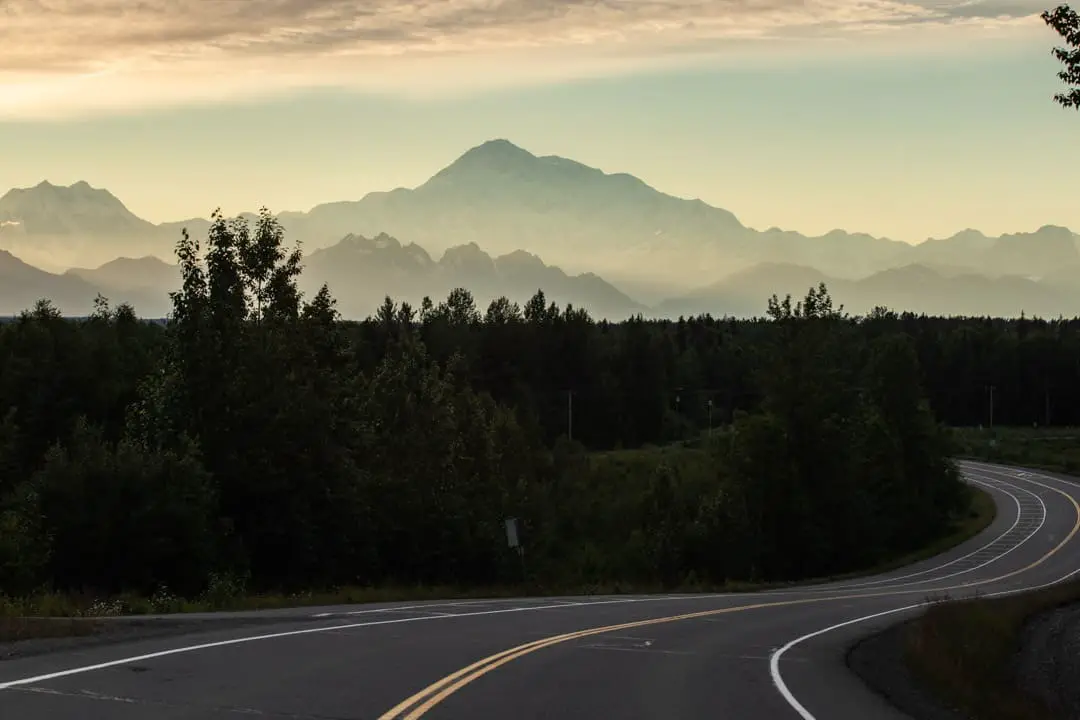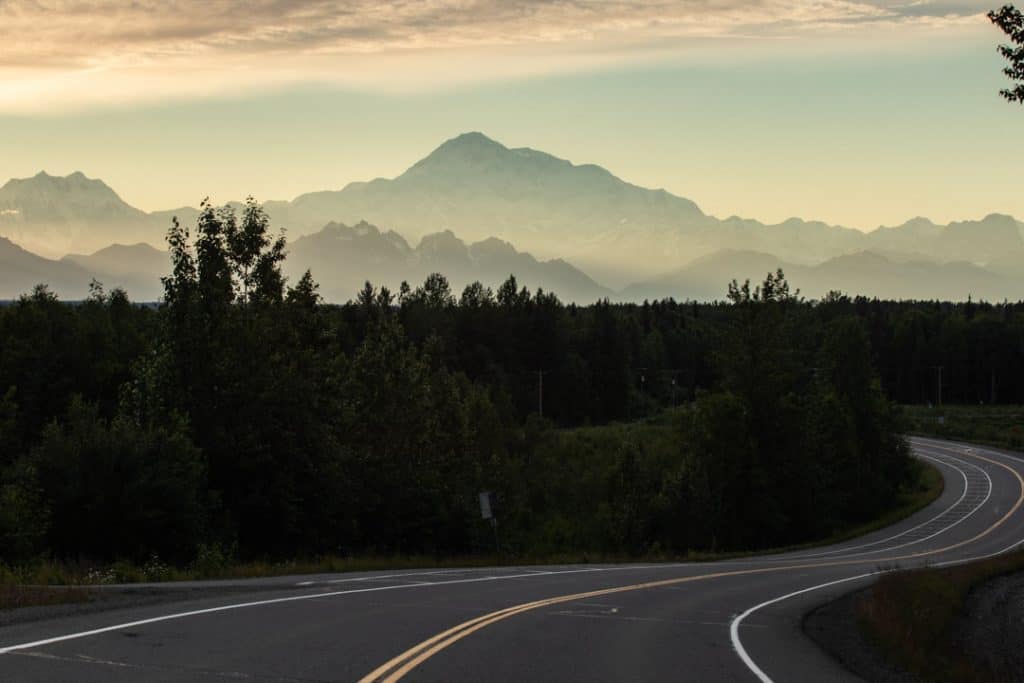 Confirmations
Yet within a day of crossing back into the US Guatemala closed its borders. Shortly thereafter every country between Alaska and Argentina did the same. The more time has passed the more stringent border closures and even inter-country travel has become.
We read stories of travelers stranded on the Pan Am in countries we once dreamed of visiting. Even if we wanted to continue toward Argentina we can't. 
As I look back now on the man who, just five weeks ago, made the decision to cut the pursuit of his dream short for the sake of his wife's health I feel the same split emotion.
Part of me wants to wrap my arms around that man and tell him he made the right decision, but that maybe he should never have left for Mexico in the first place.
The American Dream is good enough for hundreds of millions of people throughout history. He should be content with sliding back into the way things could have been if only he had never left for Alaska.
But another part of me wants to give that man a big old hug and tell him he made the right decision. That regardless of what the road looked like on his long drive back to where this journey of nearly 50,000 miles began just over two years ago, there is still a profound mystery in wondering what is just beyond the bend. 
And I think that is what we all need right now.
As we all sit still, somewhat literally, and think about the lives we once lived we have to acknowledge that inside of us there is still this deep desire to know what lies beyond the bend.
This is a moment in time like no living person has experienced. But it does not have to define who we are now or what we will become once this too has come to pass. 
Florida, Again
We're back in Florida.
As I write this I am sitting in the same chair in which I sat when I first planned our route from Florida to Alaska, and from Alaska to Argentina.
And yet in the time that has passed between these two sittings, I realize how much the world has changed – how much I have changed – and how I can never return to the man I was at the moment I decided to return. 
I don't want to be that man anyway. 
As we wait for the results of routine Crohn's medical tests I now feel the certainty that regardless of what they mean and how our life may be altered we will keep our eyes on the bend in the road. 
We have likely just set aside our dreams of driving from Alaska to Argentina. It might very well turn out that it is not possible to drive the length of the Pan Am with Crohn's Disease.
We might be realizing now that we took part in a Shakespearean tragedy on the day we set this journey in motion. 
But we won't stop planning new routes.
One day we will travel again and in some new direction. Because with each new bend in the road comes the wonder of what is beyond.
And the hope that whatever it brings is enough to keep us wondering, even through the worst of times…
About Author