Last Updated on February 26, 2022 by Chris and Lindsay
If you want to volunteer in Baja, the options are virtually endless. The peninsula is full of small, beautiful villages with wonderful people who can use your assistance.
Core to our mission to travel, connect and explore, our purpose in Baja is to connect you with the opportunities you have to serve others while you travel.
Volunteer in Baja: Where to Serve
We have focused on several specific destinations with opportunities to volunteer in Baja with people, animals and the environment.
See a preview of each opportunity below. And if you do connect with these people and organizations, please be sure to let them know we sent you!
READ MORE: Discover the best free camping places in Baja.
Gary's La Fonda // Alisitos (BN)
While the Alisitos K-58 campground is a great place to call home for a few days of surfing, Gary's La Fonda restaurant is your point of contact for serving the local community.
At the time we visited, wildfires had ravaged the region. We donated food and some clothing through Gary's La Fonda Restaurant to help meet the needs of the people displaced by the wildfires.
However, Alex, the general manager of the restaurant, appreciates any and all donations as you pass through. The restaurant has a relationship with several orphanages and with an elderly assisted living organization where your donations will be distributed to those most in need.
If time permits, maybe you can join Alex for a dropoff. Let us know ho wit goes!
Horses in Baja // San Felipe (BN)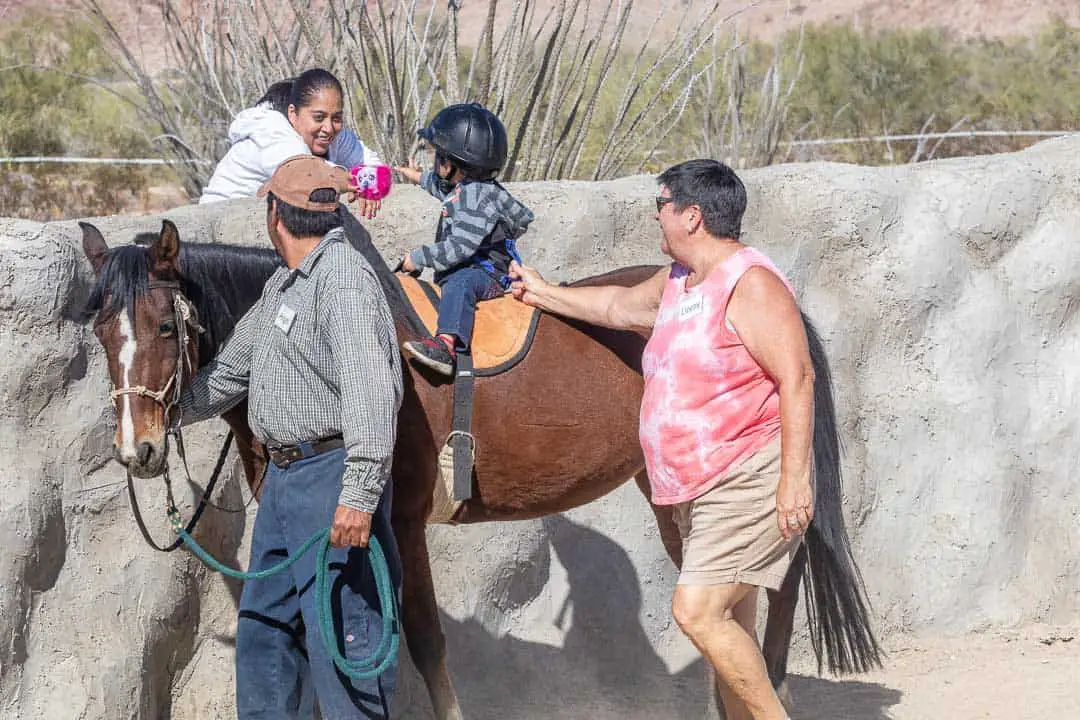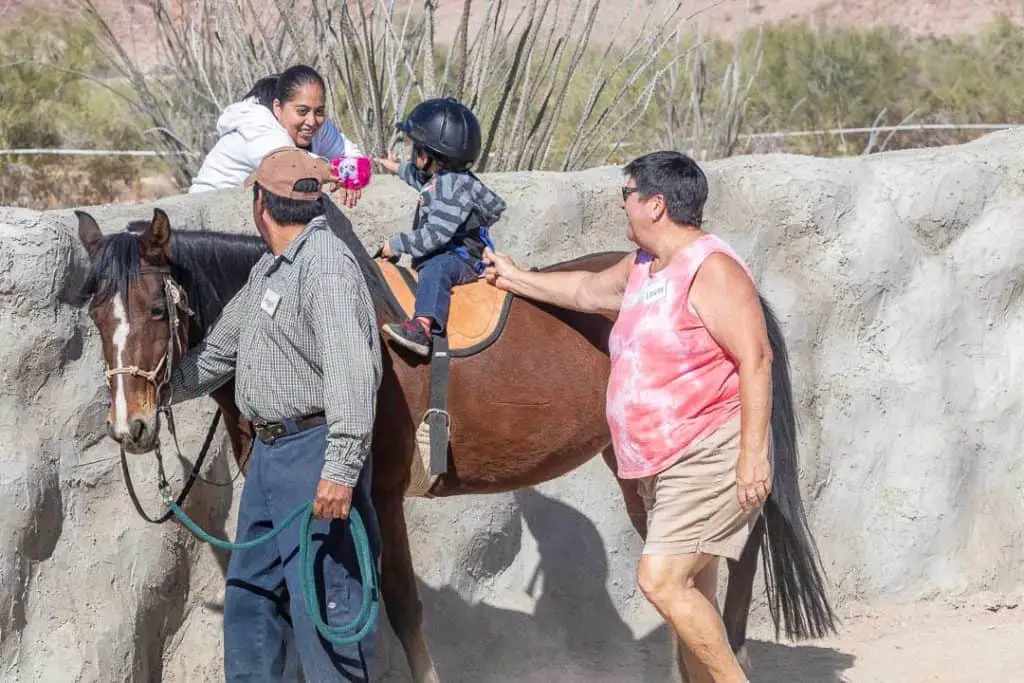 Lynn with the Centro Equestre Caballerizas Paraiso has built a wonderful opportunity to assist disabled children through therapeutic horseback riding.
An established non-profit organization, Horses in Baja operates year-round to provide children living with chronic illness an interactive opportunity for physical therapy.
By riding on the back of a horse, both physical and mental stimulation helps the children.
Volunteering can be as simple as walking next to a child on a horse securing them as they ride.
Or you can offer any special services you might have related to helping Lynn reach more people and build a larger donor base to support the work she and her volunteers do.
If you connect with Lynn you are invited to assist as a volunteer on Tuesday mornings at the ranch.
There are not many better ways to volunteer in Baja than to donate your time to helping such beautiful children!
To donate or volunteer, reach out to Lynn directly through the Horses in Baja website.
PAW Clinic // Mulege (BCS)
PAW Clinic has been operating in Mulege for over 20 years. Committed to reducing the number of dogs that are not spayed or neutered, the organization and its volunteers are deeply committed to educating the community about the importance of taking care of their pets.
As such, you will see very few dogs and cats in Mulege that are not spayed or neutered and most are very well cared for.
PAW is always in need of medical supplies. If you are a veterinarian or vet tech your expertise will also be greatly appreciated in service to the animals.
There are always animals that need to be fostered and/or adopted as well if you are looking for a great "Baja stray."
Or if you just want to stop by to assist the clinic during operating hours your help is always appreciated.
Contact PAW directly through their Facebook or website.
Rotary Clinic // Mulege (BCS)
The Rotary Club in Mulege sponsors a lot of great projects in town. One of these is the clinic where locals can come for basic medical services. The clinic offers these services at little to no cost to the community and is 100% volunteer operated.
If you would like to contribute your time or donation to the clinic reach out to them directly here.
Mulege Orphanage // Coyote Beach, Bay of Concepcion (BCS)
While camping on one of the most beautiful beaches in Baja you can also support the local Mulege orphanage by connecting with a couple on the beach.
Bill and Lesley have been fundraising for the orphanage for years through a unique artistic avenue. Head down toward the southern end of the beach and ask around.
This is definitely a unique way to help others while spending time on the beautiful beach.
Kids Up Therapeutic Riding // La Paz (BCS)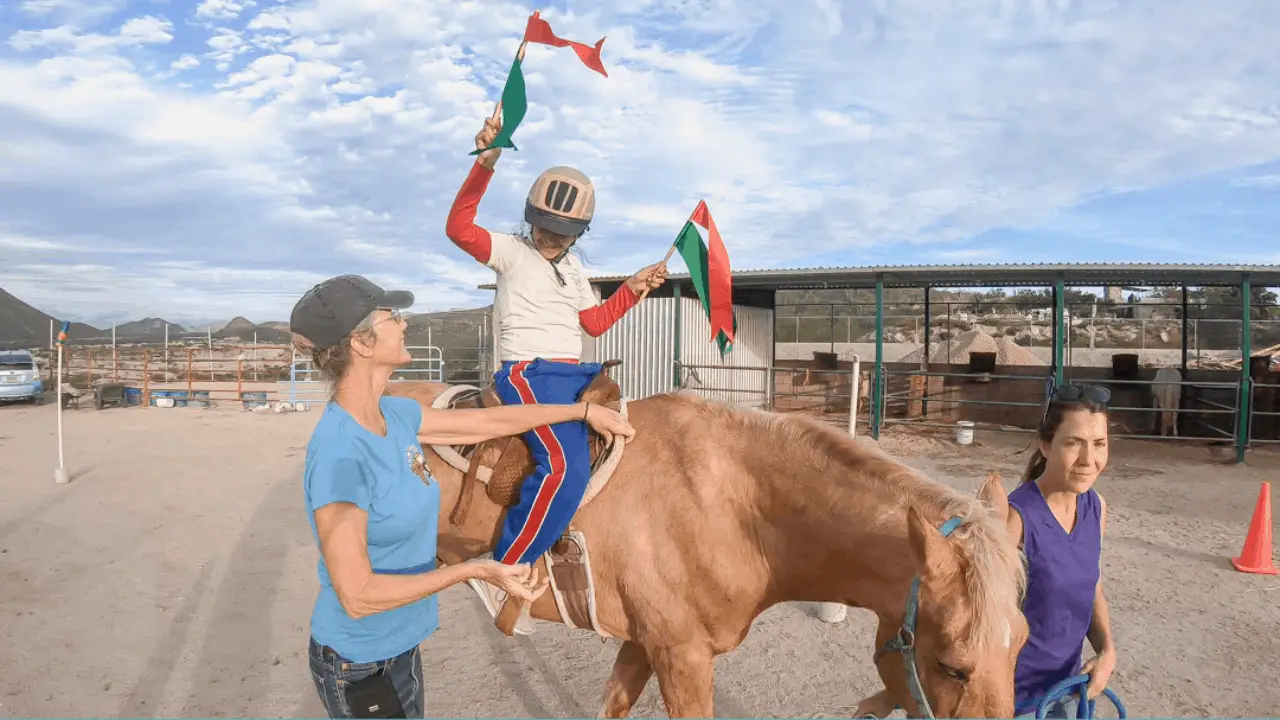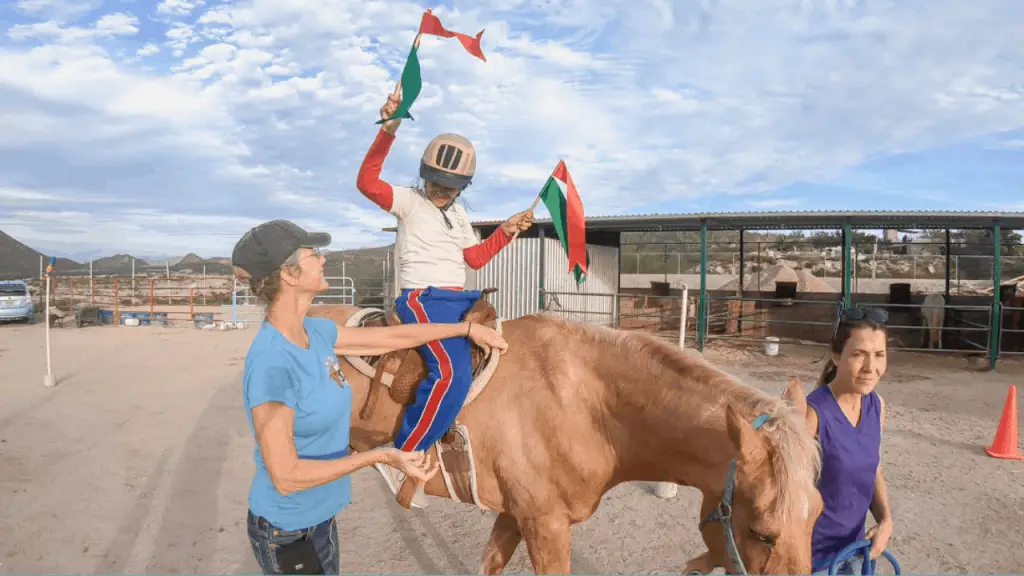 Kids Up offers therapeutic horseback riding for disabled children in La Paz. With a similar philosophy as Horses in Baja, Kids Up offers lessons to help empower children to overcome the physical, mental and emotional challenges they face.
The organization is in constant need for donors to support children through scholarships that allow the kids to participate at little to no cost.
When you visit the La Paz area you can also offer to volunteer during one of the two weekly sessions.
New Creations Orphanage // La Paz (BCS)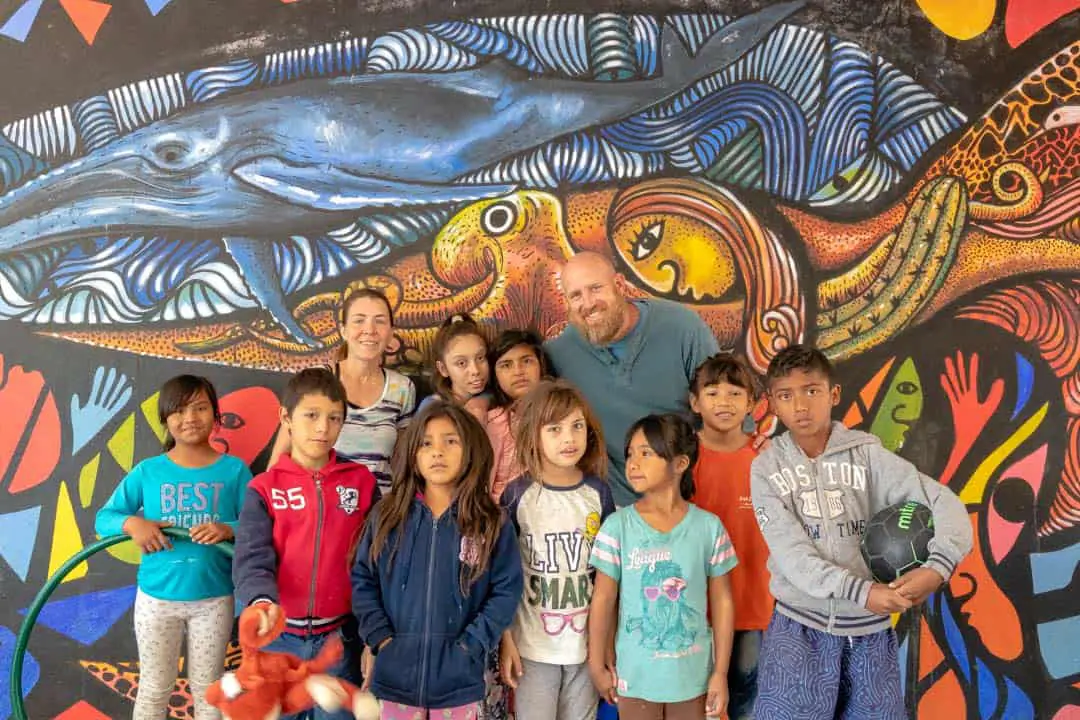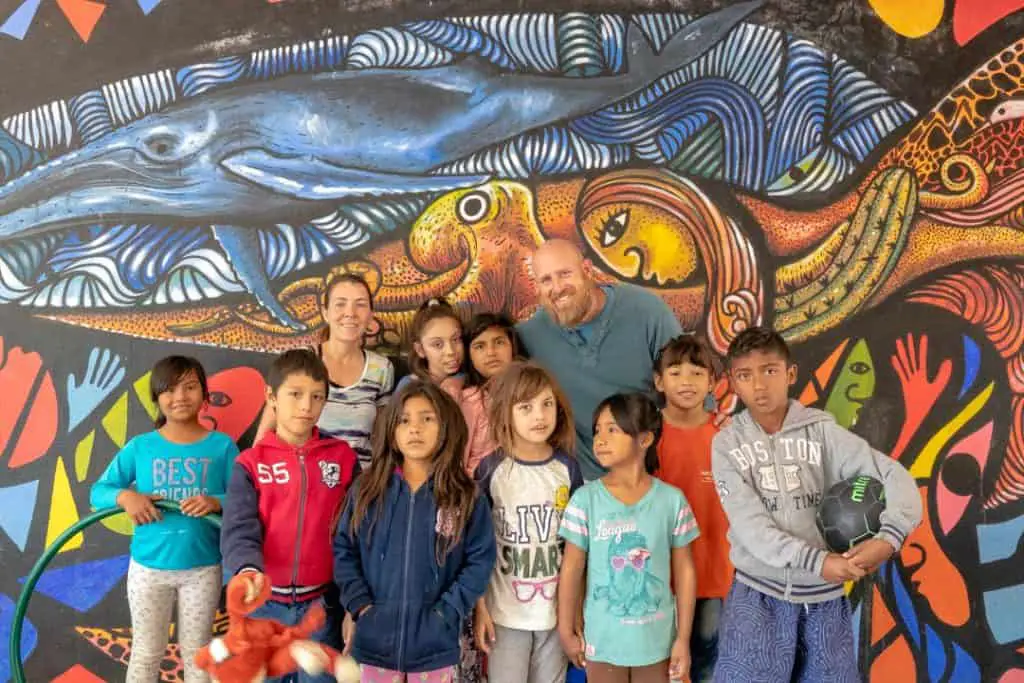 New Creations is an orphanage that operates just outside of La Paz. Primarily privately funded, the orphanage serves over 25 children at any given time.
We were fortunate to be able to spend nearly a week serving the kids over Christmas. However, to physically volunteer you will need to contact Adam Greenberg, who coordinates the volunteer and fundraising efforts for the orphanage.
You can also donate directly to the orphanage by contributing financially.
Or if you would like, the orphanage also sells crafts handmade by the staff and children as a form of fundraising.
Turtle Rescue // Todos Santos (BCS)
A unique way to volunteer in Baja is to help rescue a baby sea turtle. And Tortugueros Las Playitas in Todos Santos is the perfect place to start.
As the only turtle rescue in the lower half of the Baja peninsula with a greenhouse to incubate the eggs during winter, Tortugueros Las Playitas rescues turtles nearly every day of the season.
You can release turtles as part of their daily sunset release simply by showing up.
But if you want, there are 3 ways you can support the program.
Donate. Simply put, your funds help keep the program in operation.
The biologist of the Day. For USD$45 you can sign up to be one of the people who check on the eggs throughout the day and protect the newly hatched turtles safe until their release.
Weekly Volunteer. As a weekly volunteer, you will be trained and given more responsibility for the daily operations of the rescue. For a small fee that also provides housing during your stay, you will be able to help locate nests, transfer eggs and other exciting hands-on opportunities to help out.
To get involved, contact Tortugueros Las Playitas directly.
EcoRRRevolucion Recycling Program // Todos Santos (BCS)
Recycling in Baja is virtually non-existent. However, Alex, a native of the mainland, has committed his life to building a recycling program in Todos Santos.
EcoRRRevolucion operates solely on donations. By asking for donations through online giving and through dropoffs from ex-pats in the Todos Santos area, Alex makes the recycling dropoff available to native Mexicans at no cost as a way to encourage them to participate in keeping Baja clean.
Whether you live or travel through Todos Santos and drop off recyclable materials along with a small donation, or you believe in Alex's mission to educate the community on the importance of recycling and want to support him through online giving, Alex will appreciate the help.
When you are in Todos Santos Alex can also use help sorting through the recyclables if you would like to donate your time.
Contact Alex directly to arrange a time to volunteer.
Cortez Rescue // Los Barriles (BCS)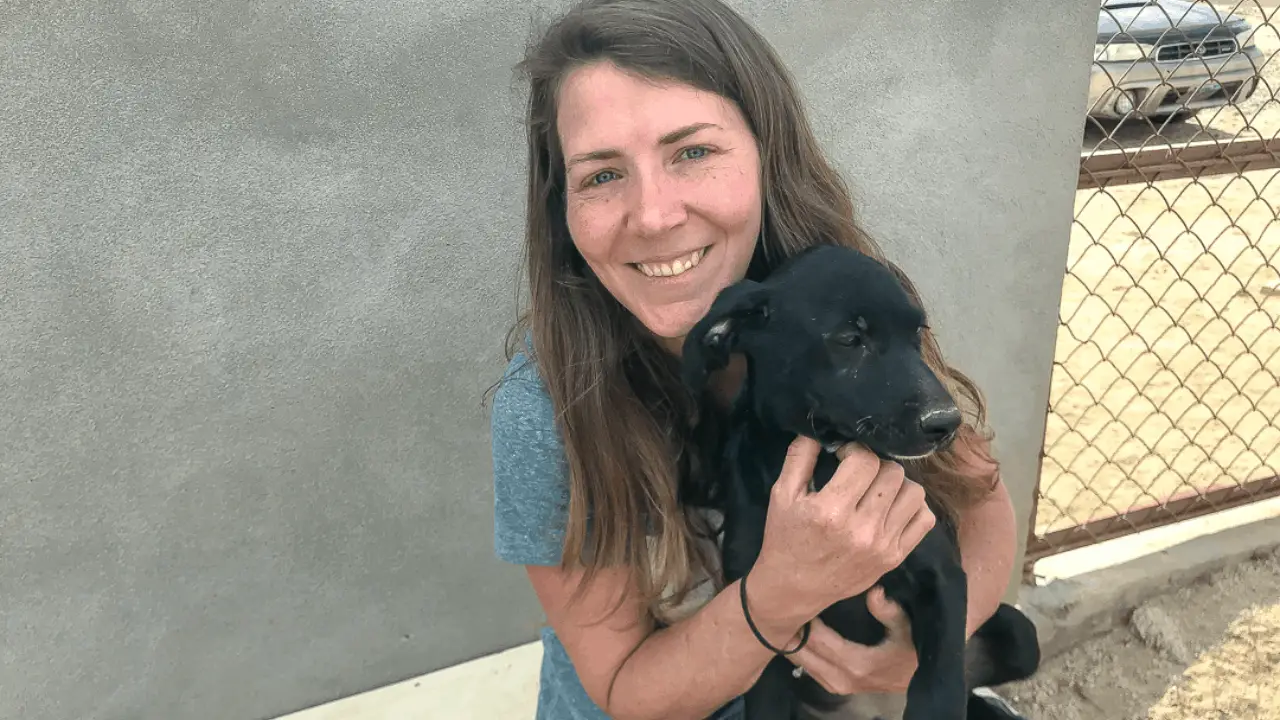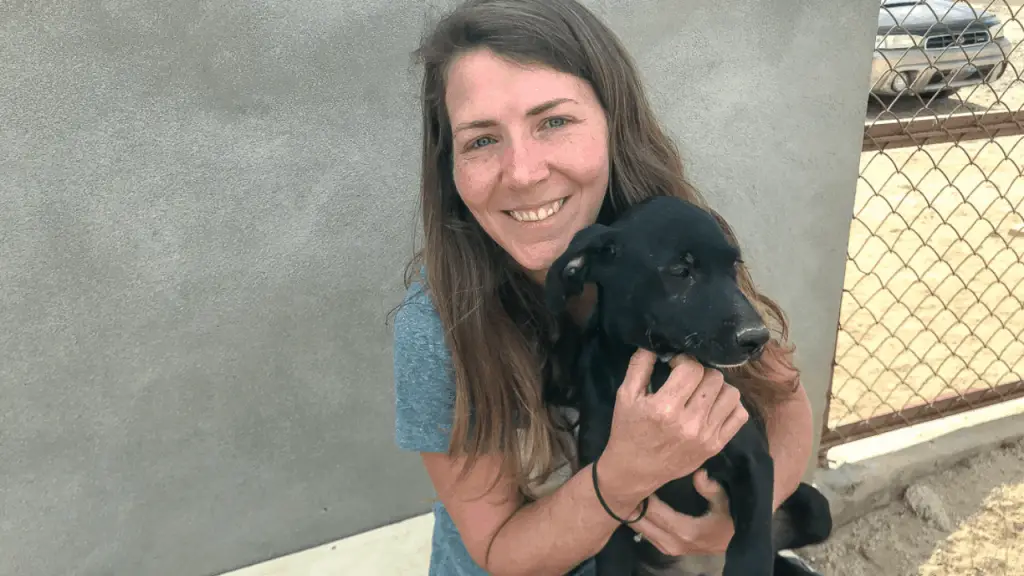 When you travel to Los Barriles one of the most fun things you can do to volunteer in Baja is to join Cortez Rescue to play with the rescued dogs in their shelter!
Every morning volunteers spend 2-3 hours ensuring that every dog in their care receives the love and attention it deserves. You will literally play with adorable puppies while serving the community!
The Cortez Rescue finds homes for its dogs both in Bajaj and throughout North America. So if you are interested in either adopting a dog or are willing to help transport one to the US or Canada, they can use your help as well.
Of course, Cortez Rescue is also in need of financial donations to support the feeding and veterinary services provided to each animal.
If you would like to donate, you can do so directly.
Or contact the organization to arrange a time to volunteer, or if you are interested in fostering or adopting one of their sweet pups.
East Cape Arts // Los Barriles (BCS)
East Cape Arts was originally formed as a way to help bring arts to students in the Los Barriles community. Over time it has become central to assisting schools not only with arts specifically, but also with the general physical needs of the school.
Core to its philosophy is the idea that if learning can be comfortable and fun, then students will be more inclined to engage in the education process.
The organization is always seeking arts and school supplies in addition to general funding.
Contact them directly if you would like to volunteer specific educational services related to the arts.
Or donate here to support them financially.
Cultural Center Art Programs // San Antonio (BCS)
A hidden gem in the middle of the mountains between La Paz and Los Barriles, the town of San Antonio has a cultural arts center committed to teaching traditional arts and crafts to its community members.
Although the organization operates under the radar of the internet, you can best support the program by contacting Marzonia directly.
If you are capable of leading instruction in an artistic field, would like to donate arts supplies or materials or would be willing to support the program financially, your best effort will go a long way in the San Antonio community.
Or, if you are simply interested in learning some of the native Baja arts and crafts, Marzonia will arrange a special course for you during your visit in exchange for a small donation.
About Author