Last Updated on December 9, 2021 by Chris and Lindsay
To travel with Crohn's Disease is not easy. But then again, living with the disease is also no walk in the park. When we decided that we wanted to drive from Alaska to Argentina we really had no idea what we were going to do about the fact that Lindsay has been living with Crohn's Disease since she was 12 years old.
We just knew that we needed to go. And that, somehow, we would figure it all out.
Daily Life
When you've lived with an illness like Crohn's Disease it becomes a part of your daily life. You make decisions centered around the limitations of the disease. You account for the possibility that something might go wrong and, if so, how you would handle it.
Of course, we do not let the disease limit our dreams or plans for what is possible. After all, we're on the journey of a lifetime despite the odds stacked against us! But there is not a day that passes when we do not, in some way, make decisions that accommodate the disease.
Exploring the Great Outdoors?
With Crohn's, for instance, ensuring that a bathroom is always nearby and accessible is of top priority. That is the primary reason why we chose a truck camper, rather than an SUV or VW van. Lindsay needs to know that wherever we are, relief is within reach if her GI system starts to act up.
We also account for things like outdoor activity and overly-social situations. Squatting in the woods is no fun, even for the healthiest and hardiest of hikers. A subtle fear, or at least consideration, always exists when we choose to hike.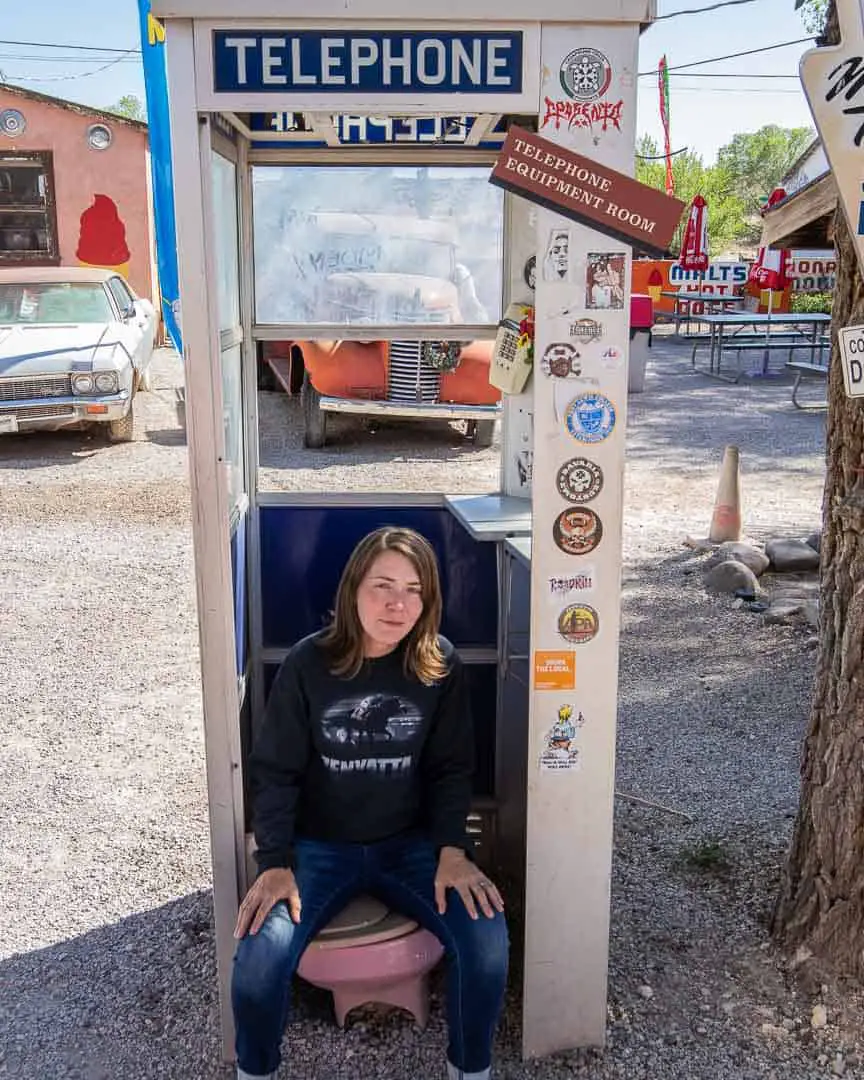 How far will we go? Can we plan to start the hike after Lindsay has had a chance to use the restroom? Are we carrying toilet paper in the event of an emergency bowel movement?
Most people don't consider these things when they choose to go for a hike, a bike ride or other outdoor activity.
Navigating Social Situations
We also consider social situations that might limit Lindsay's enjoyment in the event of a sudden and unexpected bowel movement. For instance, a fishing trip or whale watching tour is no fun if she can't use the restroom without people knocking on the door or wondering why she was gone so long. Spending time sightseeing or exploring with friends is great. But there are times we might need to stop for an hour or two to let her body do it's thing.
We have learned to structure our day around the limitations and possibilities of Crohn's Disease. But we never let it ruin our day. We just have to be aware at some level of consciousness that something might happen and we need to be prepared for it. We are still learning to travel with Crohn's Disease.
Plans And Preparations
When you attempt to do the (near) impossible, it's always good to study others who have gone before you. It was quite easy for us to find various online groups and numerous resources that supported our desire to drive from Alaska to Argentina. There are SO MANY resources out there that you wonder why more people aren't out on the road.
But finding people who wanted to travel with Crohn's Disease and/or who were attempting to make the drive?
Not many exist.
Further, we couldn't find anyone with Crohn's Disease who was traveling full-time. Seriously, there was nobody we could reference to learn how to travel with Crohn's Disease. Even Lindsay's doctor was at a loss to provide resources.
So we had to make our own adaptations based on what we knew and how we knew to do it. For example, Lindsay is treated with Remicade through an intravenous infusion every 8 weeks. While we consider our itinerary incredibly flexible, it is imperative that we schedule each of these infusions for a specific time and place. These infusions have kept Lindsay in remission for years. We have learned to count on that certainty, while everything else remains uncertain.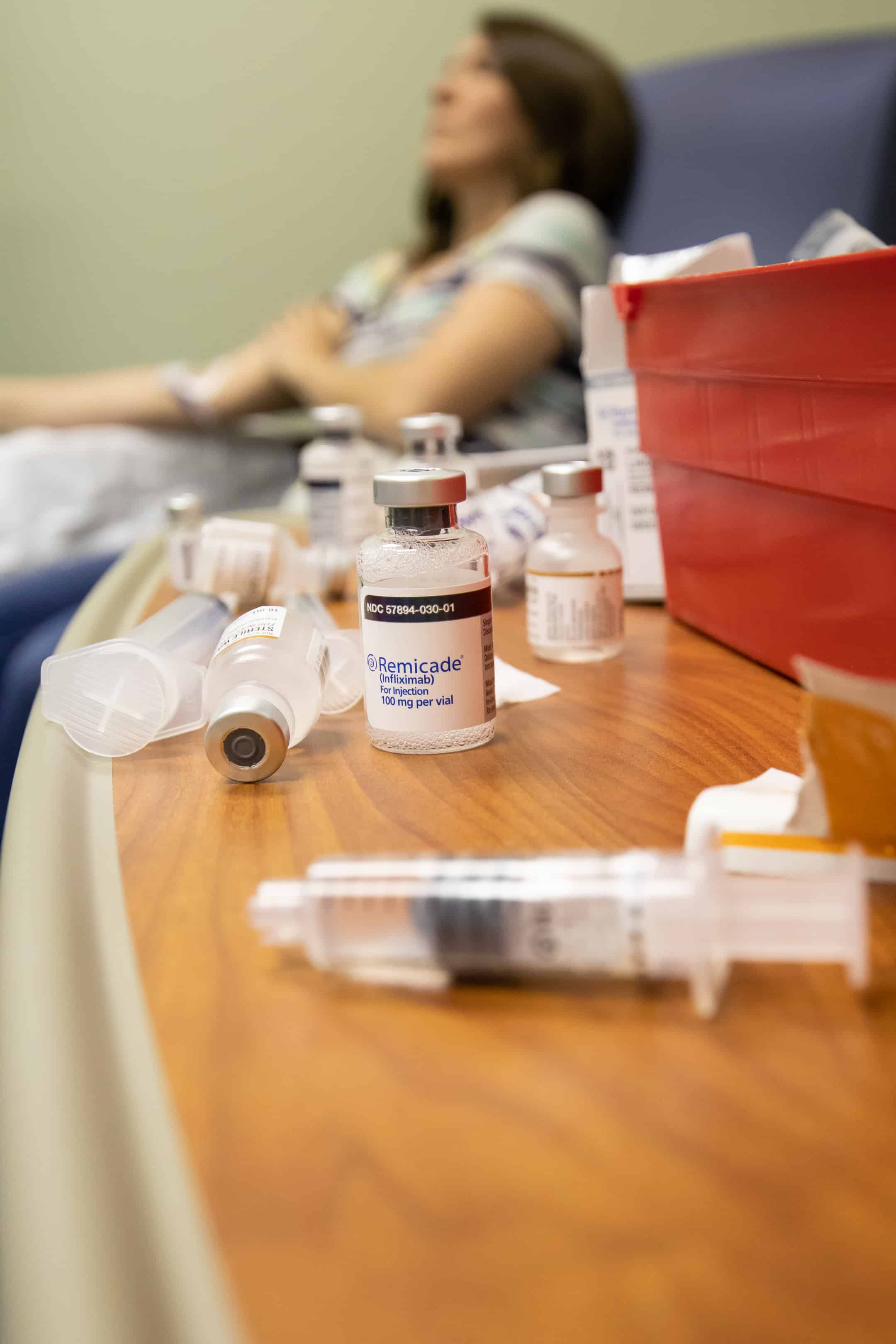 Thus, what we wanted to be a multi-month trip to Alaska had to be contained to just 6 weeks. We had to account for an infusion on either side of the ten-thousand mile journey.
We also know that certain foods and dietary supplements benefit Lindsay on a day-to-day basis. But ensuring that we always have those around is an added layer of logistical effort. We've had items drop shipped to near strangers just to ensure that we had adequate supply.
Planning and preparation takes on new significance for us. We can't miss an infusion and just say "oops!"
Learning to Travel With Crohn's Disease
So here we are, six months into a journey of several years, and we are still learning how to travel with Crohn's Disease. Whether we make it from Alaska to Argentina is inconsequential at this point. What we have achieved already, in itself, seems to be remarkable.
We have met plenty of people traveling who know people with Crohn's Disease. But we have yet to meet one other person on the road who is living with the illness.
Lindsay is on a journey to be the first (documented?) woman with Crohn's Disease to travel overland from Alaska to Argentina. But as far as we know, there are not any (many?) women with Crohn's who have lived for 180 days consecutively on the road.
So every day, I suppose, we are breaking new ground.
Every day, of course, is different for us. That is part of why we chose this journey. We want to see and experience as much of the world as we possible can. But in the differences in each day, we must always account for the possibility of some new challenge as it relates to traveling with Crohn's Disease.
The One Dream Worth Having
Still we are achieving our dream of living on the road. We pray each day for the means and opportunity to reach Argentina. But if it doesn't happen, what we have learned has stretched the bounds of possibility. We already have a lifetime of experience to serve as inspiration for others struggling through some limiting factor in their life.
As much as we are on this journey for ourselves, we seek to inspire others to overcome the challenges in their lives to pursue their dreams.
We consider ourselves adventurous. But we are never carefree or reckless.
We consider ourselves wanderer's. But we are never lost or too far from help.
We consider ourselves free. But we are never unaware of self-imposed limitations.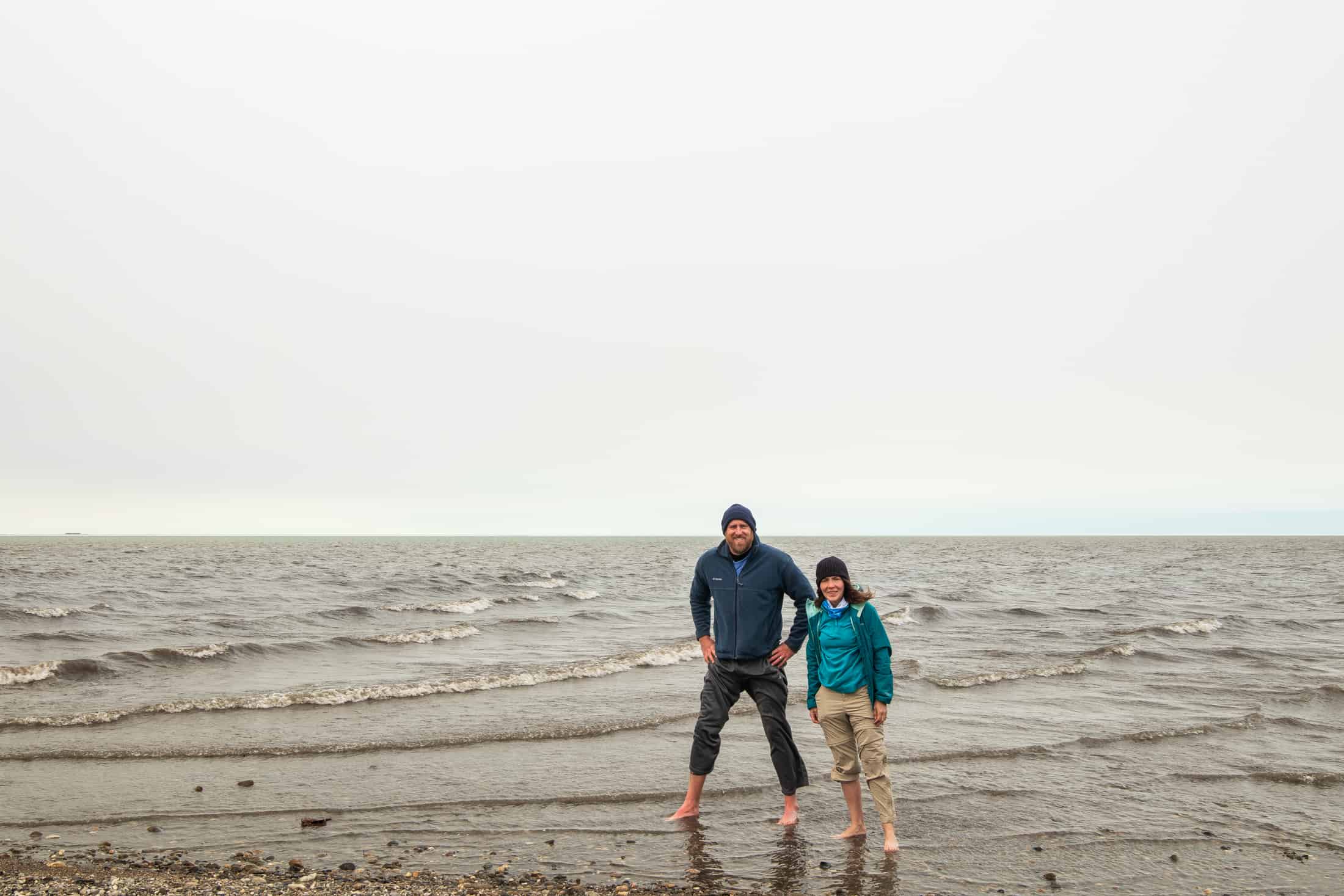 Don't let fears, negative experiences or pre-existing illnesses limit your ability to dream. It might take more for you to pursue your dreams. You might be up against greater odds than others. And those around you might question your ability to succeed.
But your dream is the one worth having. And only you will know what it will take to achieve it.
No dream is worth having if you never pursue it.
Our dream is to travel with Crohn's Disease. And we're doing it – one day at a time…
---
Read more about our journey and resources we have that help us to travel full-time with Crohn's Disease.
Traveling With Crohn's Disease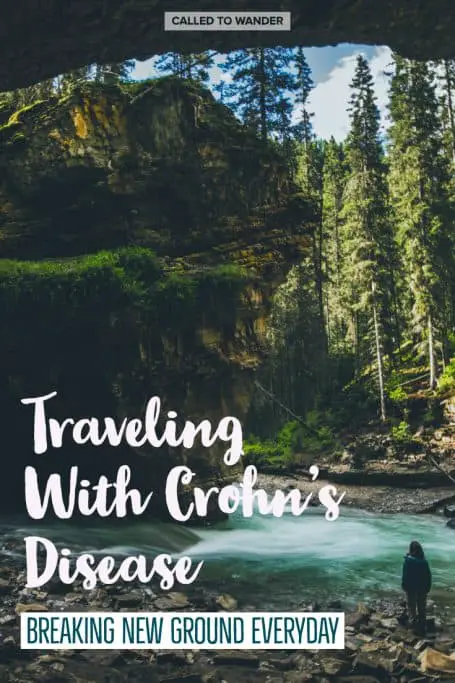 About Author