Last Updated on December 9, 2021 by Chris and Lindsay
When I was 31 years old I attempted to solo-paddle the entire 246 miles of the Suwannee River. Very few people knew about my endeavor at the time. Most who did consider it reckless, if not entirely "stupid." But it was a dream I had since I first learned of the river in my childhood. And I was just foolish enough to believe that some dreams are meant to be pursued, if not realized.
I planned an ambitious 7-day trip that would cover approximately 35 miles per day. This would include 10-12 hours of paddling and stops whenever I felt like it. I believed that the completion of this endeavor was the beginning of the next chapter in my life. If I could paddle the entire length of the ancient river then I could do anything.
Two Days Later
I called my friend to pick me up at the end of the second day on the water. The river beat me. Well, the heat and mosquitos, thunderstorms and unusually slow flow of the river beat me. Even the loneliness became weary. It didn't take much. For that, I was ashamed.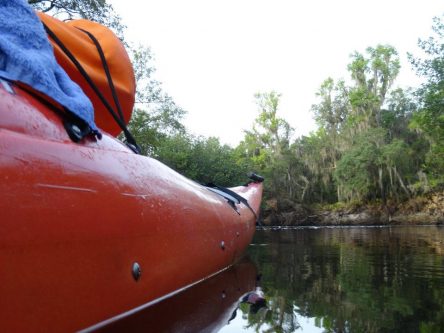 I felt defeated at the time. In fact I didn't tell anyone that I was back for another three days. Aside from working through my pride and licking my wounds, I needed that time to reflect on what I had achieved. Surely there was something gained in the experience. Surely the next chapter of my life would begin all the same?
Back Where It All Began
We are back in Jacksonville, where our dream of the Road (and almost every other dream of ours) began. We decided around 6 weeks ago that it would be best for us to return to Florida for a variety of reasons. It has been over 6 months of living on the road. We have covered 23,794 miles, visited 25 US states and 3 Canadian provinces and met countless people we now call friends.
We love the road. The nomadic nature of the journey into the unknown makes us feel alive. And we get a certain "high" from meeting people and experiencing things we would otherwise not experience. We're addicted to the road. But this, like many addictions, comes with its consequences.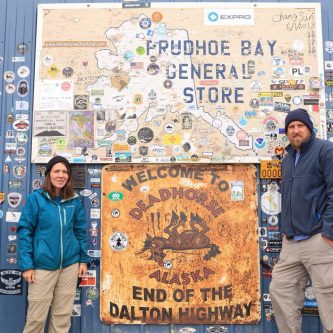 For us, the pursuit of our dreams on the road cost us in several ways:
Financially:
As frugal as we were living, we had unforeseen expenses and changes in circumstance that necessitated that we halt travel and focus on funding. As our path and itinerary changed, so too did our financial needs and expectations.
Physically:
We neglected our bodies and could never find enough routine in a day to make health a full priority. I have a degenerative back disorder that requires stretching and light exercise at least twice a day. But the rate at which we traveled and the uncertainty of our destinations made it difficult to find the time and space.
Medically:
We are considering the cost of taking Lindsay off her intravenous medication to treat her Crohn's Disease. The medication crushes her immune system and we became aware of a need to protect her from vast diseases found in the third world countries in which we would travel next.
Mechanically:
Our truck, the "Red Rocket," is a workhorse. We rounded 470,000 miles on our return to Florida. But she needs some TLC that is too difficult to find in the fast-paced life on the road. Most mechanics can't schedule us for the short time in which we plan to pass through. It's going to take a bit to get her road-ready again and we didn't have that on the road.
Business-ly?:
Our dream is to build a media company that focuses on travel and helping people. We desire to capture life on the road through photographs, videos and written stories such that it inspires others to pursue their own journeys. As much as we learned "on the fly" about what it will take to build this business, there are many things that we need to learn and practice in a stable setting. We also need the mentorship, guidance and advice from friends and family in Florida that we cannot receive on the road.
Relationally:
We miss our family and friends. We are both "born and raised" in Jacksonville (Caveat: I was born in California, but am Floridian from 9-months of age onward!). And while we call "home" our truck camper, wherever it may be parked, we have missed the relationships we left behind.
Feeding the Call to Wander
Years after my return from the Suwannee River I realized what was gained in that naive attempt. And because of it, I recognized the signs that gave notice that it was time to pull ourselves off the road for a little bit. There was no defeat in leaving the River. And we feel no shame in returning to Florida.
My attempt to paddle the Suwannee River was, in fact, the first effort I made in life to pursue a dream. My journey on the river was to feed the innate call to wander within me. And with that call came no promise of what I'd find on the other end.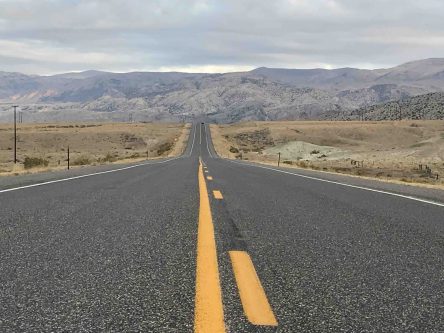 I learned, in looking back, that I was never called to complete the paddle. And we recognize that we were never called to complete our journey from "Alaska to Argentina."
We were called, quite simply, to go.
What we've learned of our calling over the last six months is enough to unlock a lifetime of adventure.  And we plan to continue our wander in the near future.
So What's Next For Us?
The Road, like the River, continues to call us. We see the time in front of us as one of strategic training and preparation. When we left Florida in March we were optimistic and, perhaps, a bit naive. After accepting that the road offered our next big journey in life, we lived on cloud 9 as we set off on our adventure. Like most adventures, we didn't truly know what it would cost us to go.
Now we know.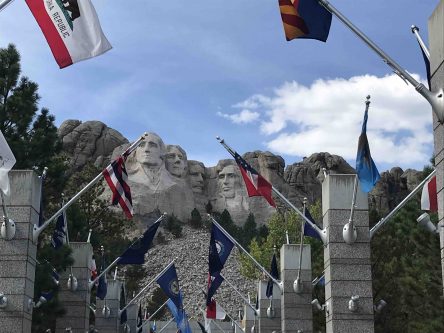 And we know (so we think) what it will take for us to continue to pursue our dream on the road.
So we see this time as strategic training and preparation. We are and will continue to pick up odd-jobs to meet our financial needs. And we are focusing on shifts in our lifestyle that make health a priority. We continue to learn and grow in our business knowledge and study more carefully things we know we need to do and learn. (Boring things like SEO for writing and photography, social media management and crowdfunding.)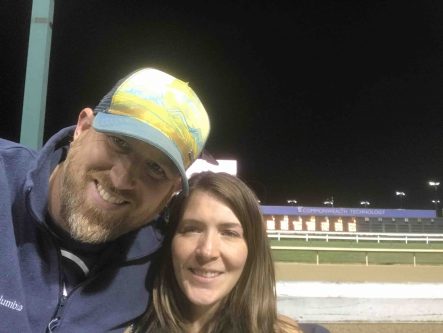 What is more, of course, is the quality time that we get to spend with family and friends that we really did not know when we would next see them. My mother has been in Africa for the last two months and will return in November to all of her children home for Thanksgiving! We surprised Lindsay's family and they are able to embrace the extra time we now have with them. And being able to catch up with our dearest friends over dinner has meant so much more than the infrequent phone calls we managed from the road.
So what's next for us? The same as what is behind.
Abundant Life.
Move Forward With Us
We anticipate that we will remain in this brief season for only a handful of months. Everything we do will be working toward our goal of returning to the road. Decisions we make reflect a focus on the priorities and purpose to which we feel called. Please move forward with us in this time! Continue to find inspiration and learn from us how to better position yourself to pursue your dreams. Let us be the iron by which you might sharpen your iron.
We would love to hear from you if you have any advice or suggestions for this season of training and preparation. We spent our first week back in Jacksonville "unannounced" so that we could race around and try to surprise as many of our family and friends as we could. If we left you off the list, we're apologetic! Please send us a note and let's schedule a time to meet up or talk on the phone!
Although we are not on the road, we carry with us the lessons, optimism and love that we have found. We understand now that every day, and in every circumstance, we have a choice whether to pursue the Abundant Life or not.
We choose the pursuit of the Abundant Life and hope you will too as you move forward with us!
About Author