Last Updated on September 2, 2022 by Chris and Lindsay
Alisitos is a small community in northern Baja. For many travelers, it is a first stop on the journey south through the Baja peninsula. 
The community boasts only a few dozen permanent residents and a handful of small shops.
Most notably, the K58 Surf shop is set up just to the left of the archway leading down to the beach. 
Known more commonly for its distance from the US border along the Hwy 1 as "K58," Alisitos is a haven for surfers and budget campers alike.
The campground in Alisitos, "Campo Ejidal Alisitos" is popular among surfers from Southern California as it is usually within just a few hours' drive from "home." 
Why Camp at Alisitos K58 Campground
The beauty of Alisitos lies in the beachfront along the Pacific Ocean.
The Alisitos K58 campground is nestled on a cliff about 100 feet above the beach. This offers spectacular views of the ocean and, in particular, the sunset.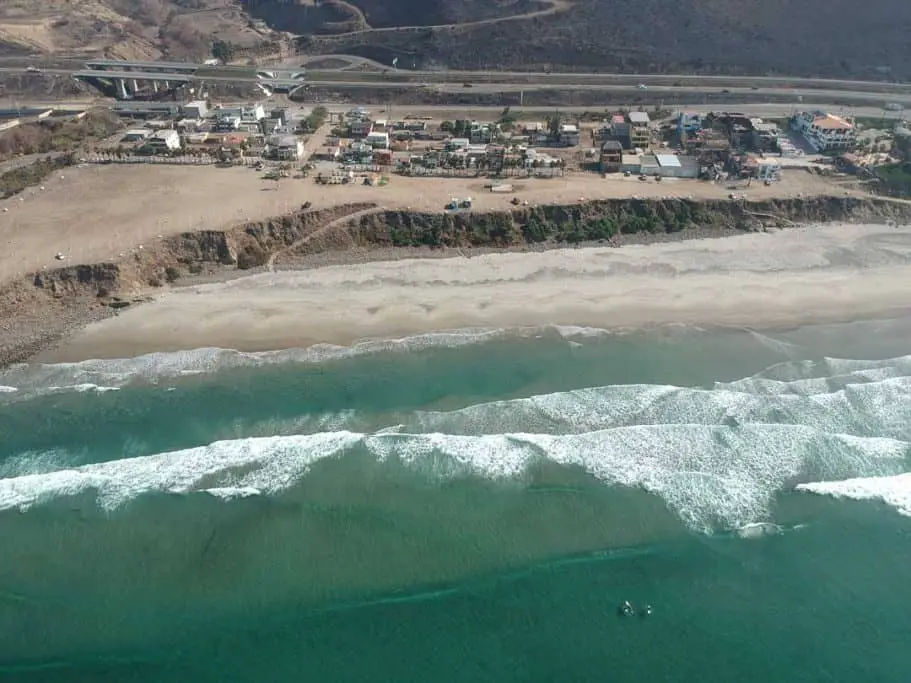 If you are here to surf, you can watch the swell move in from far out and take shape as it touches the bottom near shore.
You can pick your spot from the cliff before you even paddle out.  
Below the cliff, there is a soft, white sandy beach that stretches approximately a half a mile between rocky cliffs.
Here you can walk out into the surf and enjoy the ocean.
Keep in mind there are stingrays in this sandy beach so be sure to drag your feet when walking in the shallows. 
The campground itself is rather primitive. Parking spots are marked off with chalk in the dirt.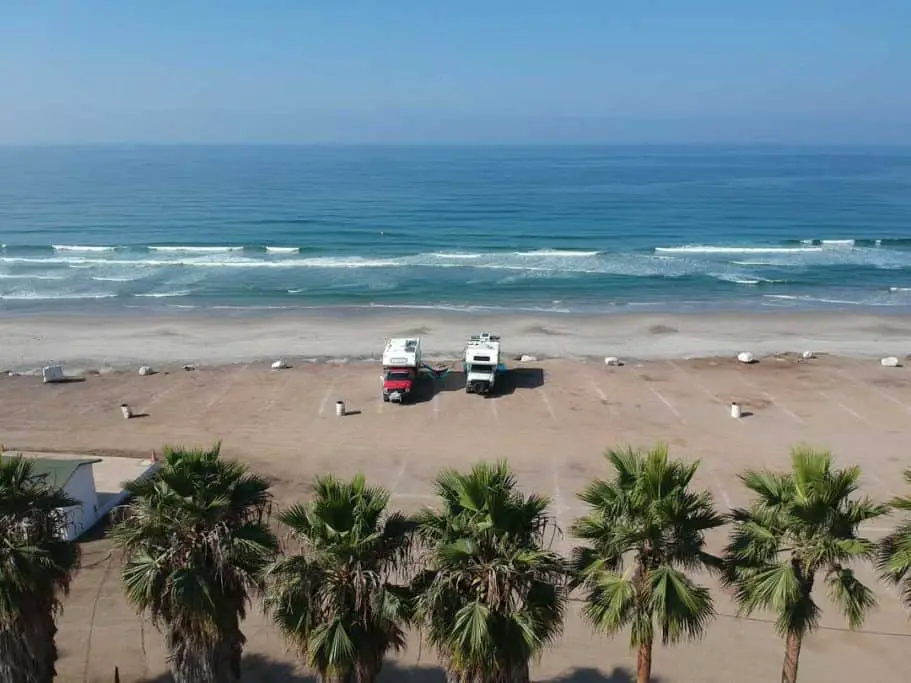 But each spot provides ample space to spread out and make the place feel like home. 
Neighbors may be a little loud at times. But they are most certainly going to be friendly.
Don't be afraid to let your dog off-leash. And don't be surprised to find other camper's dogs strolling through your campsite on the prowl for leftovers, new friends or the occasional ground squirrel sighting on the cliffs. 
NOTE: You need auto insurance when traveling to Baja. We recommend Baja Bound for great rates and fantastic customer service!
RV Camping In Alisitos
Alisitos is best known for its K58 campground. While not necessarily an RV campground, there is plenty of room to pitch a tent among all sorts of RVs.
In fact, during our recent stay, there were more people tent camping than there were RVs. 
The ground is mostly level and is a little rocky. If tent camping it would definitely be more comfortable with a camping pad between you and the ground.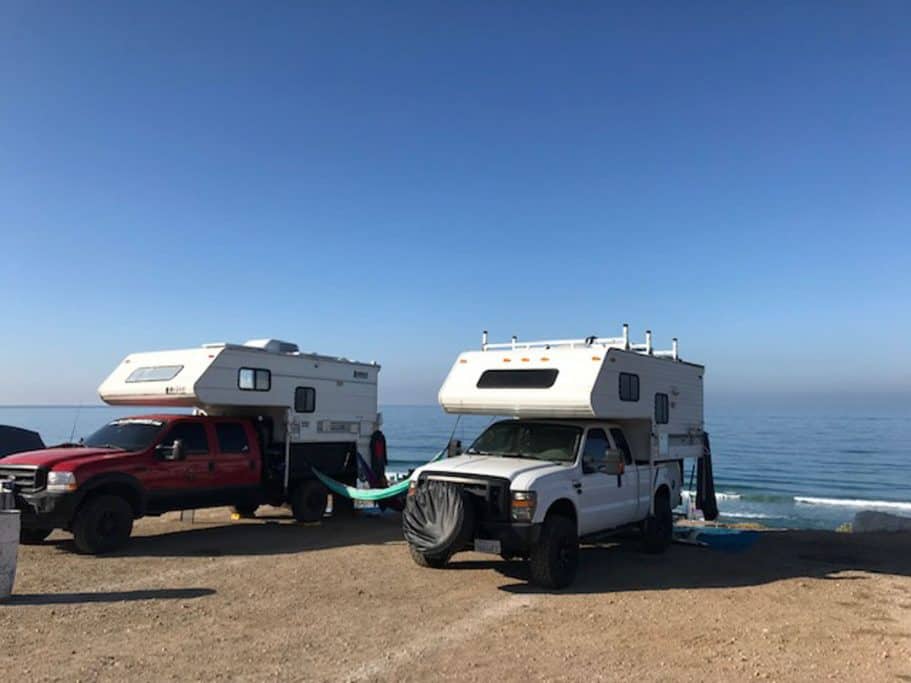 But if you are in an RV it's very easy to level out and you can set yourself up to face the ocean quite easily. 
The K58 campground itself offers basic, but appreciated amenities.
You will be dry docking, so be sure you have plenty of water and have dumped your tanks before your stay. 
However, there is a basic "Baja bathroom" that is reasonably well maintained.
There is also an outdoor shower that pulls water directly from a large water tank and then drips down from above.
Don't expect to wear your birthday suit for this shower – unless you're interested in catcalls and new friends!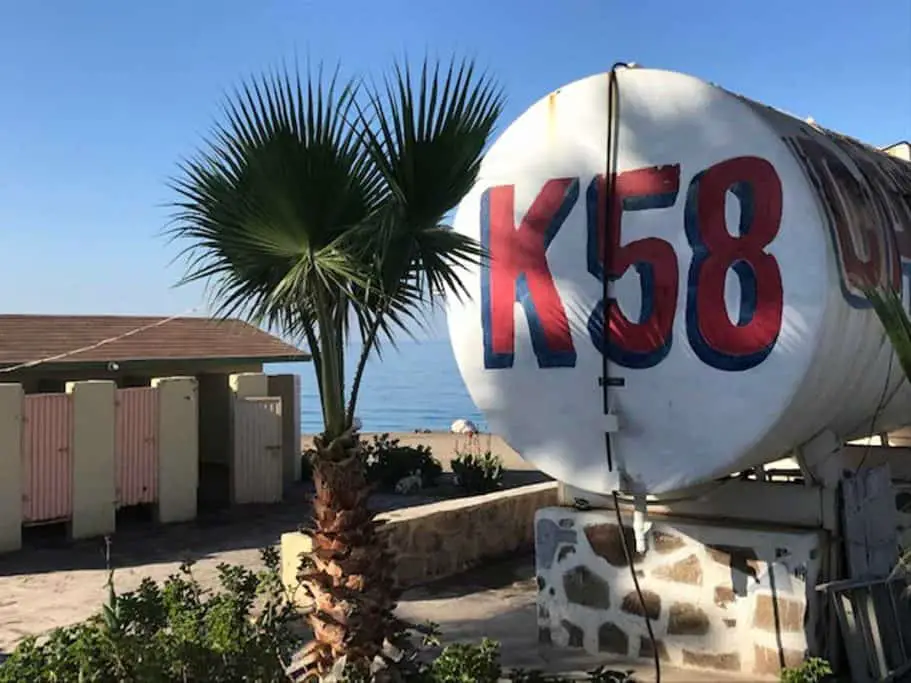 Additionally, there is a sink where you can both wash your hands and, more importantly, dishes. 
While the amenities are not much more than boondocking offers, for the price of the K58 campground you really can't ask for more.  
There is also a small shop at the front of the campground that offers the basics.
You can extend your trip or refill things you forgot without having to leave the K58 campground in Alisitos. 
Beyond that, enjoy your stay and make new friends as you hunker down for your first (or last) night in Baja. 
Amenities
Bathroom – save your freshwater reservoir and black tank space 
Outside shower – save your freshwater reservoir and grey tank space
Sink – save your freshwater reservoir and grey tank space 
Sunshine – don't run out of solar charge
Amazing views – particularly at sunset
General Information About Alisitos K58 Campground
Now that you know why you should camp in Alisitos K58 campground and what to expect during your stay, here are a few details to help you plan your trip. 
Best Time to Visit Alisitos: 
Manana. Of course, the best time to visit Alisitos depends on your intentions.
If the surf is up, expect many people to make the mad dash to the Alisitos campground to spend a few days paddling out into a nice beach break. 
Weekends can also be a busy time for Alisitos.
Both those making the short trip from Southern California and Baja locals alike will pay a handful of pesos to enjoy the sunshine, sunsets and cool water that Alisitos offers.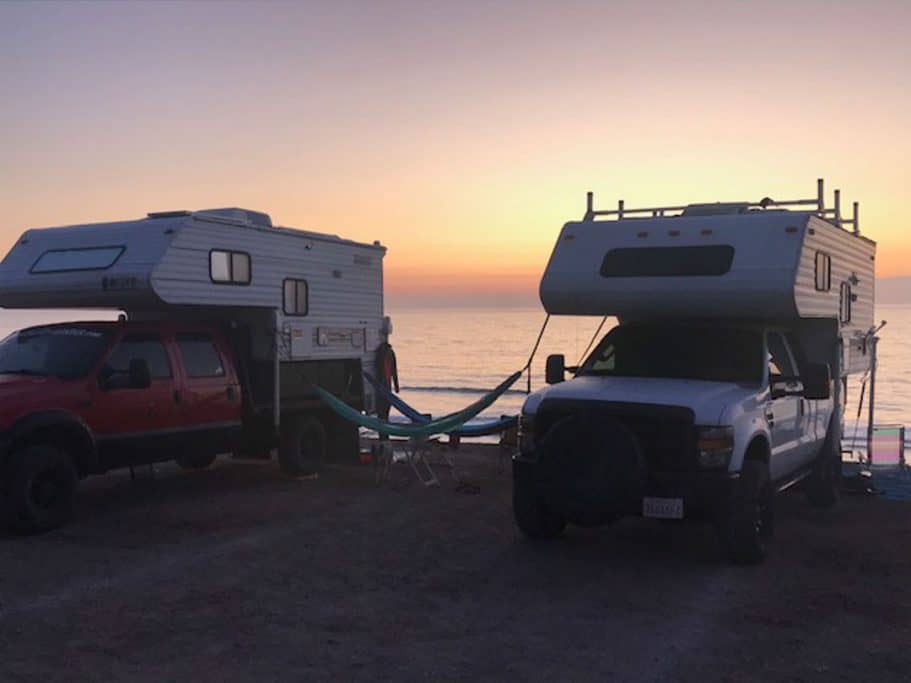 Additionally, Alisitos will be busier as the seasons turn, particularly in fall and spring.
During these times there is a mass migration of Canadian and US ex-pats traveling to/from a more pleasant environment in Baja.
It would not be uncommon to find yourself camping amidst an eclectic community of international travelers during this time. 
So, taking these factors into consideration, the best time to visit Alisitos would typically be during a weekday when there is no call for surf along the coast.
Summer will be hot. Winter will be pleasant. But spring and fall will be delightful. 
Because this is a great first (or last) stop in Baja, the best time to be here during the week also aligns with the best time to cross the US border.
Typically weekdays will experience less traffic and make it easier to pass between the US and Baja. 
Getting There
You can take either the "libre" (free") road or the toll road from anywhere north or south of Alisitos.
From San Diego, it is literally 58 kilometers from the border. 
If you take the toll road you will pass through 2 tolls before you need to exit and return to the free road that runs parallel to it.
From there it is a few short kilometers further until you reach Alisitos. 
If you take the free road you are in for a slower, though more entertaining drive. 
We crossed from Tecate and took Boulevard 2000 into Playa de Rosarito before we connected to Hwy 1.
As it was our first day in Baja on our way from Alaska to Argentina and we hardly knew what to do (about anything!!) we followed the signs to the free road, which runs right along the oceanside.
We wanted to stop to pick up groceries and a few fish tacos and driving along the free road offers plenty of opportunities to pull over wherever you would like.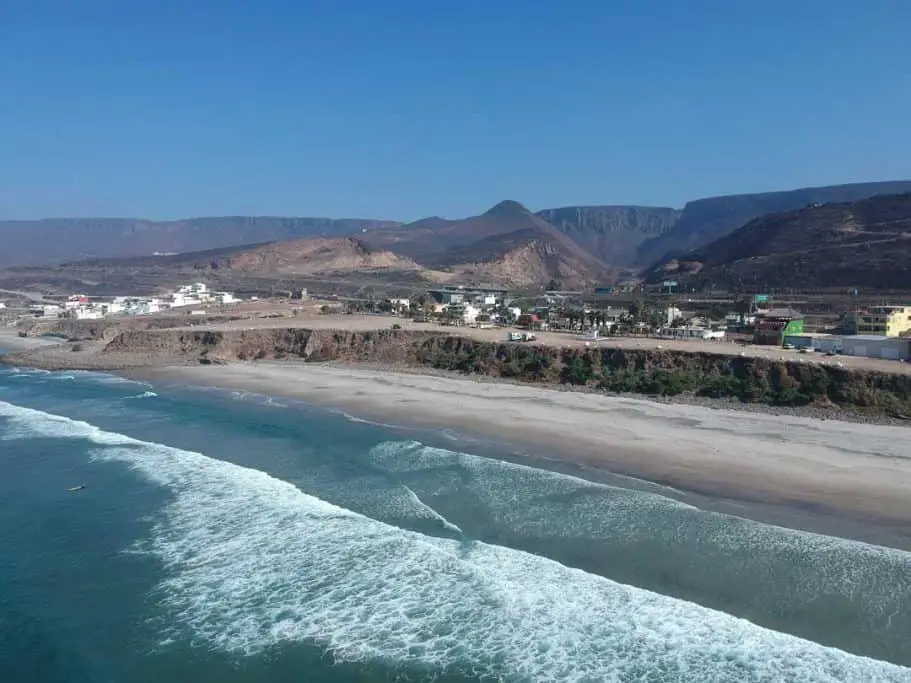 Cost
Everything in Mexico is negotiable. We were quoted 200 pesos per night for our 3-night stay in our truck camper.
Others were quoted higher and lower.
We were told that the rate varies by the type of vehicle. I'm not entirely sure that's true!
But through friendly conversation and the fact that we were camping with friends during a slow week, we negotiated our rate down a little. 
We then used the difference and bought food to donate to families affected by the recent wildfires that ravaged the area. 
At the end of the day, what you pay will be a fraction of the cost of any campsites north of the border.
So whether you choose to haggle (and then donate the difference) or you simply pay the stated rate (whatever it may be at the time) you will certainly get your money's worth. 
Things To Do In Alisitos
Most people visit Alisitos K58 Campground to spend time soaking in the Pacific Ocean waiting on the next set of waves to push in.
However, there are a few other things that you can do if you are not there to surf.
Ride the skies in an ultralight flight. Azteca Wind runs daily flights between Alisitos and La Mision beach. Flights are relatively short and arguably unsafe. However, for $20-$40 the views are amazing.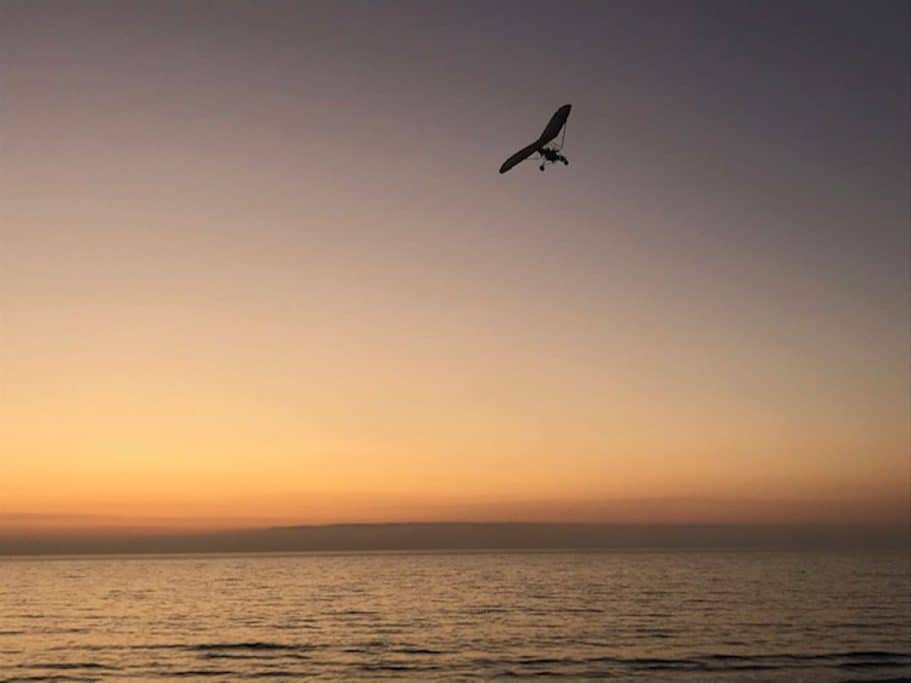 Camp and simply enjoy the good life. Whether you have an RV or tent, this is a spectacular place to live out the camping life. Fire up the grill, spread out the hammock and beach chairs, light a bonfire and enjoy all of the joys that camping brings. You will be hard-pressed to beat the value of the Alisitos K58 campground.
Sunbathe and take in the views. Whether you want to lounge on the cliff or head down to the beach to take in some vitamin D, the beach at Alisitos feels private and you can easily enjoy the day without feeling like you are on a crowdy touristy beach.
Fish for dinner. There are plenty of fish in the sea, judging by the lights at night from the trawlers offshore. Although the beach is sandy, there is likely a fish with your name on it if you have the patience to let it bite.
Eat until your heart's content. There are plenty of great restaurants in the small strip of Alisitos. Nearly all overlook the beach and offer spectacular sunset views. Our favorite is Gary's La Fonda, which is worth a trip in itself for a plate of fresh seafood and a margarita.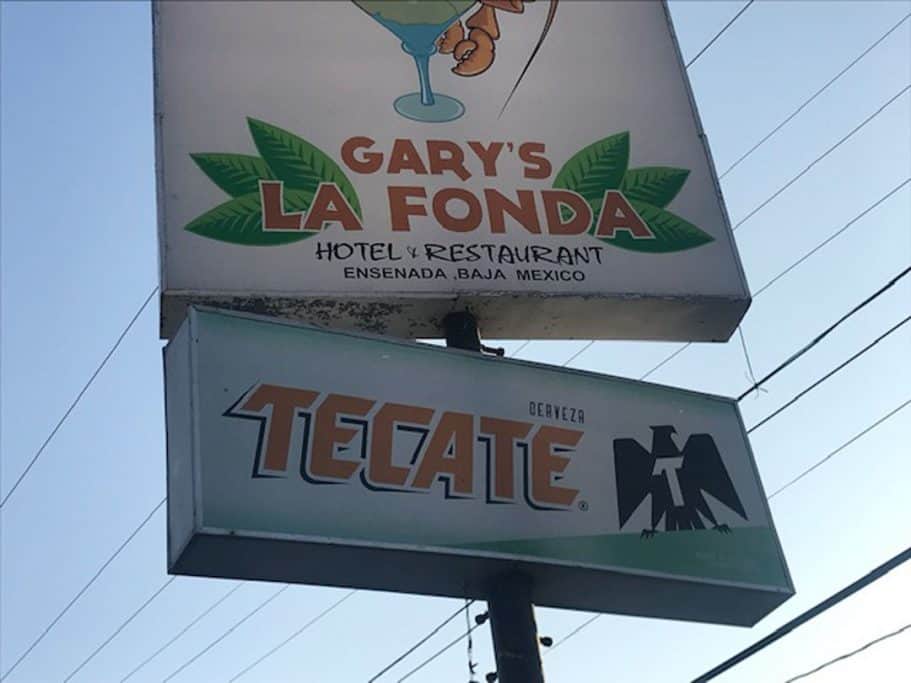 Get Connected To Other People in Alisitos
When we arrived in Alisitos, Baja Norte had just been ravaged by wildfires. So we loaded up on extra clothes and bought some food to donate to any number of the thousands of displaced Mexican families.
While this was an out-of-the-ordinary opportunity to love on some Mexican neighbors, Alisitos is blessed with several people with great hearts for their community.
At Gary's La Fonda Restaurant you can drop your donations of any kind on any day of the year and Alex, the general manager of the restaurant, will make sure they get to the people who need them the most.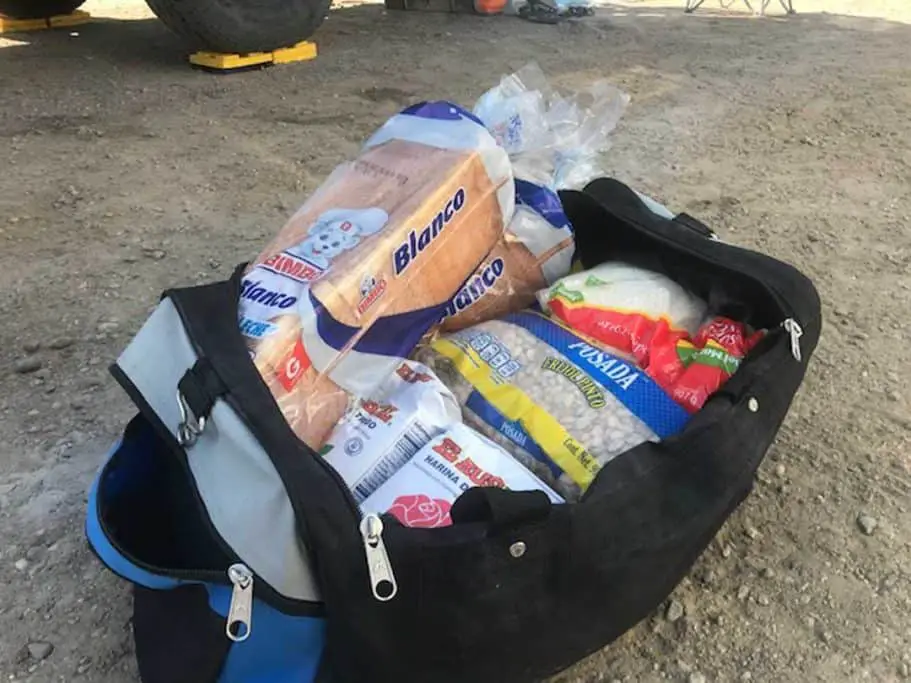 Typically the donations will support several orphanages and homes for the elderly in the Ensenada area.
But with the fire in particular, our donations were going directly to people in the small Alisitos and La Mision community. In fact, we are pleased to know that our donations were given directly to one of the employees at Gary's La Fonda.
It doesn't take much to help the people of Alisitos. So whether you plan to come to surf for the weekend or live full-time in your RV, you can always find something to donate or some way to spend a few extra pesos on food/clothing to give away.
About Author