Last Updated on February 26, 2022 by Chris and Lindsay
This one day in Grand Teton itinerary is going to leave you wanting to spend more time in what we have found to be our favorite US national park! 
We absolutely love Grand Teton National Park and we try to pass through the park as often as we are in the area. It seems that no matter where you go throughout the park you cannot escape views of the massive mountains.
They even stalk you in your rearview as you drive away at the end of the day!
We do have a few favorite spots to share with you. But unlike its neighbor Yellowstone National Park, you can have an incredible one day in Grand Teton National Park without feeling like you had to rush or cover too many miles. 
Because everything in the park is so photogenic, we're going to be sharing some tips on the best places for photography in Grand Teton National Park. 
So whether you want to take some of the most spectacular and iconic Grand Teton photographs or are on the prowl to see moose, elk, bear and other wildlife, this itinerary will give you the best opportunity to leave the park with some amazing photos and memories!
Plus you'll have time for a short hike or two to truly experience the grandeur of the Teton Range. 
Of course, the more time you have to explore the park the better. But if you only have one day in Grand Teton National Park then this is our recommendation!
Affiliate Disclaimer: In this post we make several recommendations to tours we recommend you consider if you are on a tight time frame and want to see the best that the Grand Tetons have to offer!
One Day In Grand Teton Itinerary

This one day Grand Teton itinerary is going to take you in one big loop throughout the park.
We'll be bringing you to the following places during your visit:
Schwabacher Landing or Snake River Overlook
Mormon Row
Jenny Lake
Oxbow Bend
Feel free to stop or even backtrack at any point. Distances within the park are reasonable so there are no worries about backtracking if you want to go back to your favorite spot.
The last time we were in Grand Teton National Park was during fall as the leaves were changing colors. We were racing an early winter storm so we didn't have more than one day in Grand Teton.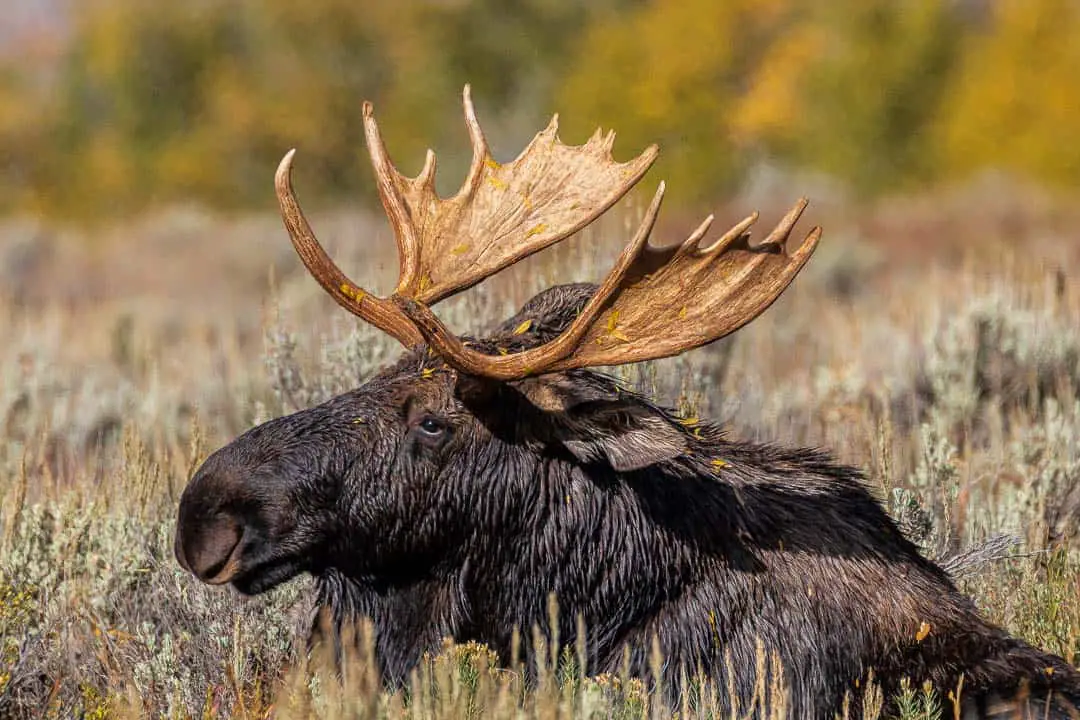 And because the weather was cold and overcast we spend most of the time just driving around taking in the colors and daydreaming about the next time we'd return to the park.
PRO TIP: Grand Teton National Park is known for its wildlife. But it is hit or miss whether you will see any animals during your visit. If you are eager to see/photograph wildlife we recommend booking this tour with experts who know the best places to spot wildlife!
Sunrise Photographs at Schwabacher Landing or Snake River Overlook
There are two places to photograph sunrise in Grand Teton. Actually, you really can't go wrong photographing the sunrise anywhere in the park.
Because the sunrise faces the mountains it will illuminate every nook and cranny of the range and provide you with brilliant, crisp photos. 
Of course, the clouds have to cooperate with your sunrise photography. But with a little luck, or perhaps a little patience in waiting for the clouds to clear, your best sunrise photos in Grand Teton will come from either Schwabacher Landing or the Snake River Overlook. 
Both locations are only ten minutes apart along the main road (Hwy 191/26/89).
But of course, with only one day in Grand Teton, you'll have to make the choice on which place to set up for the sunrise.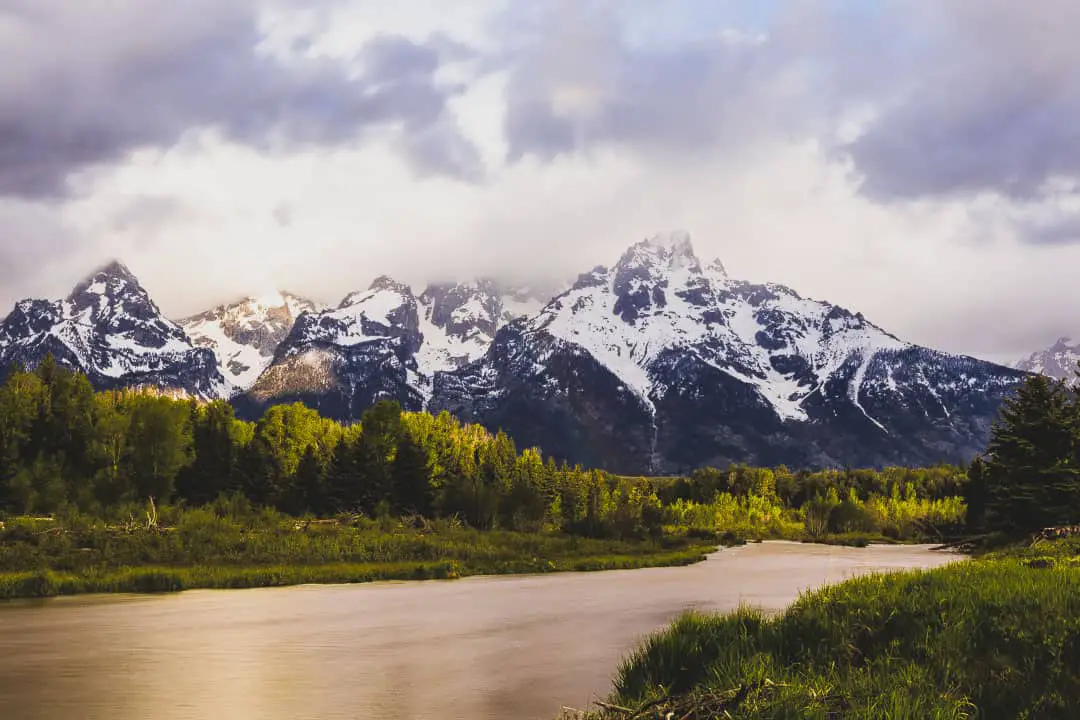 Sunrise photographs at Schwabacher Landing are absolutely beautiful. The road leading to the parking lot is well marked from the main road and snakes down to one of 2 small parking lots.
This is a popular place to photograph sunrise in Grand Teton National Park so we'd advise you to arrive as early as possible to secure a parking spot. 
From the parking lot, you can see several trails that will take you out and along the Snake River. Set up anywhere along the river and wait for the sun to light up the mountain faces!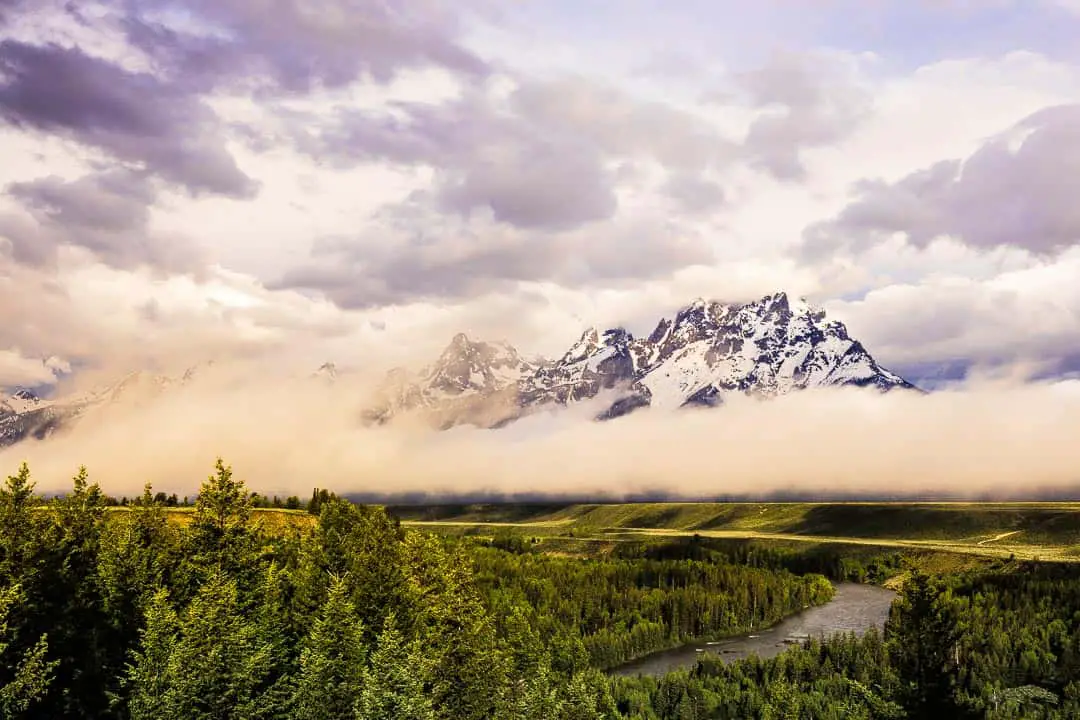 Alternatively, if you opt for sunrise photos at the Snake River Overlook you will have a little more space to park. There is a small, paved lot that leads to a short walkway overlooking the Snake River.
Again, this overlook faces Grand Teton so all you have to do is hope that the clouds that are usually present have enough break in them to allow for a spectacular sunrise!
Mid-Morning Photographs at Mormon Row 
After taking sunrise photos of Grand Teton you'll head to Mormon Row to continue your journey to experience the most iconic places to see with one day in Grand Teton National Park.
Mormon Row is just under 20 minutes' drive from the Snake River Overlook and just over 10 minutes from Schwabacher Landing, both heading south toward Jackson.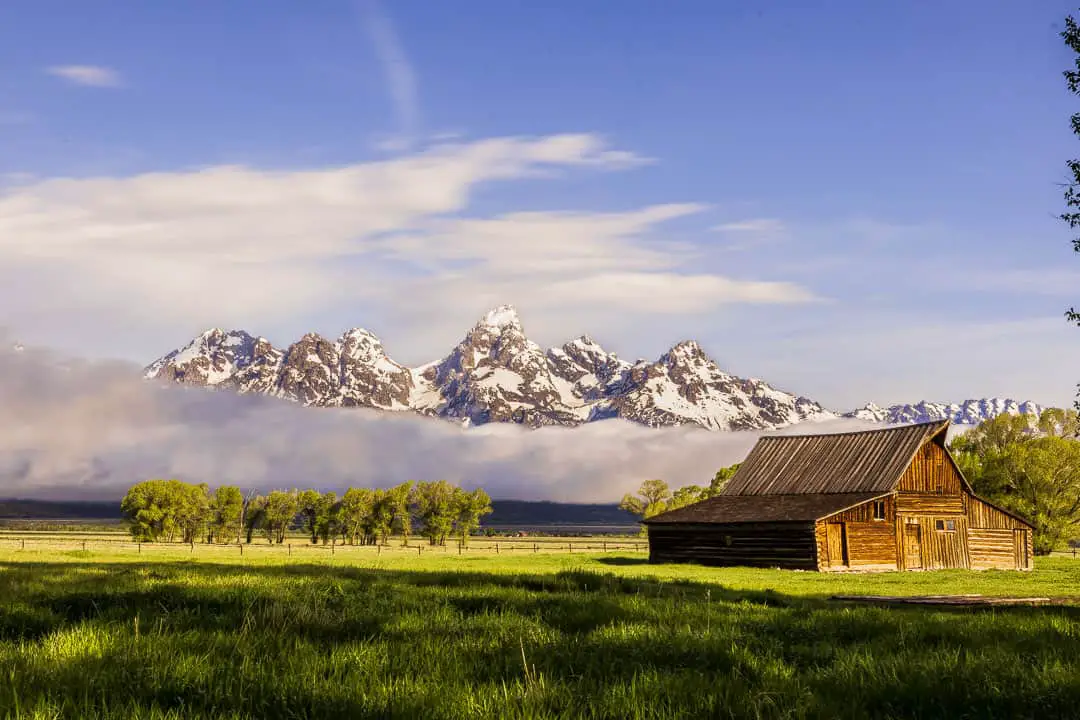 The most photographed barn in the world, T.A. Moulton Barn, stands at the forefront of historic Mormon Row.
First settled in the 1890s as part of a homestead community settled by Mormons from Salt Lake City, Mormon row has become one of the more popular places to visit in Grand Teton National Park.
Several buildings and fields are beautiful to photograph in the mid-morning.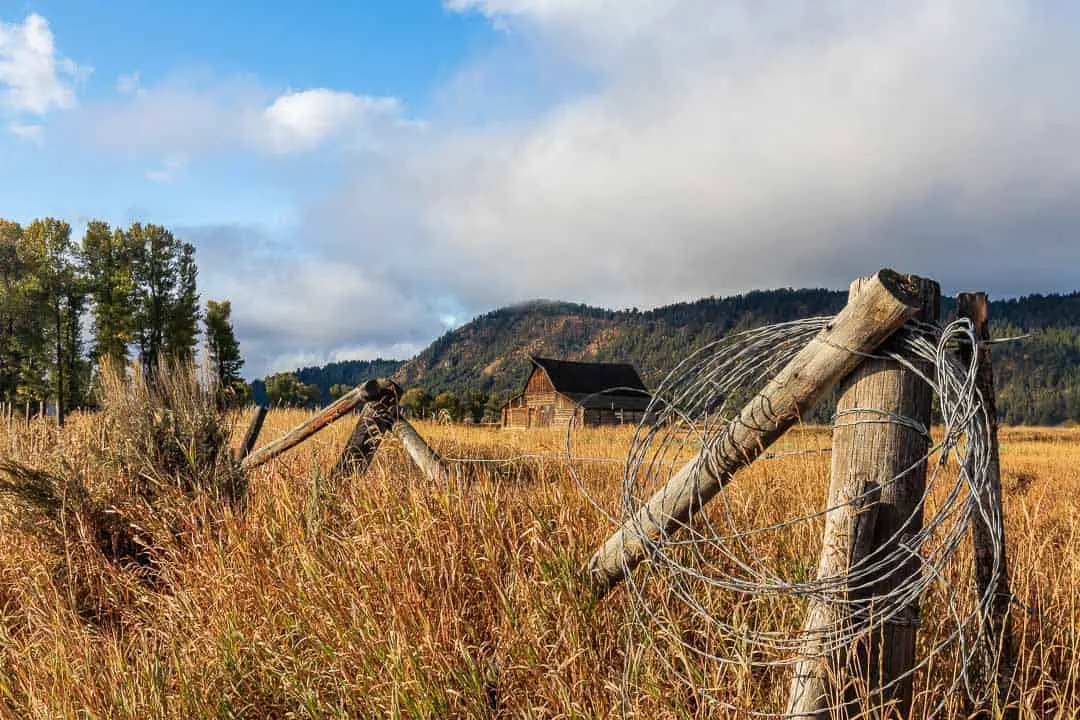 But by far you'll find the most popular is the T.A. Moulton Barn, which you won't mistake because there is likely to be a crowd of photographers with cameras on tripods. 
Have patience and find your own spot to observe the contrast between the barn in the forefront and the spectacular mountains in the background.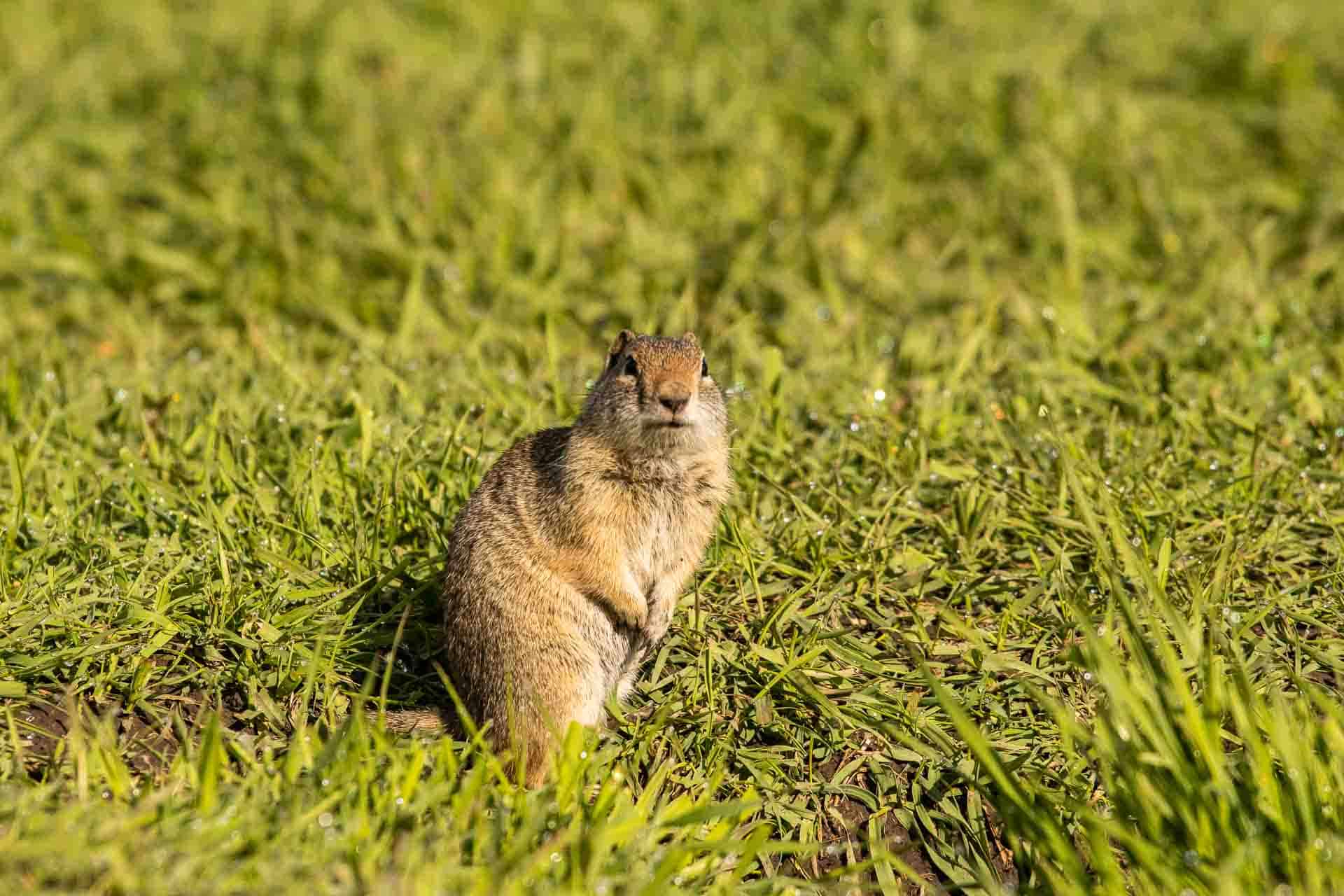 There are several species of ground squirrels that reside here and will keep you entertained if you have to wait your turn for the iconic photo. But we're certain there is plenty of space.
Once again, you just need the clouds to cooperate with your photographic opportunity! This is an absolute must with your one day in Grand Teton itinerary!
Lunch Hike/Boat Trip at Jenny Lake and Hidden Falls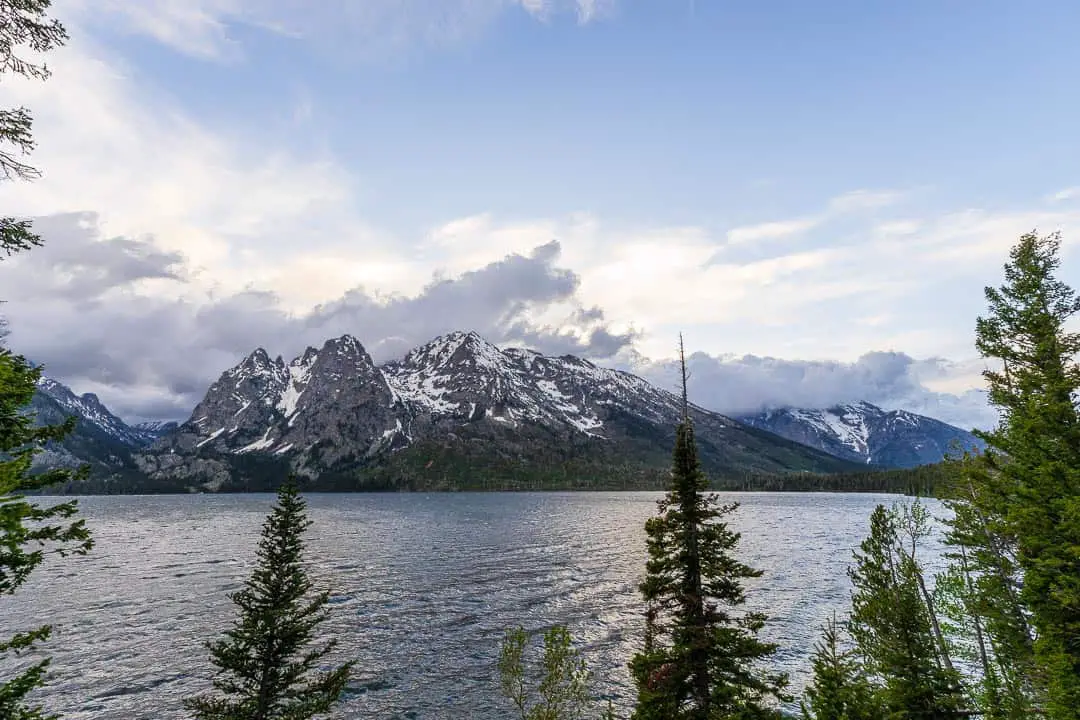 From Mormon Row, you'll switch gears and prepare for a short hike around Jenny Lake. Or, if you're not able to or in the mood to hike, there is an even shorter boat ride that will take you to the same place. 
To reach the Jenny Lake Visitor Center, it's a short, scenic drive down Teton Park Rd. From Mormon Row, you'll take the second turn into the visitor center and into the huge parking lot. That's your first indication that this is a very popular spot. 
Once you park, head down to Jenny Lake. Here you'll begin your afternoon hike or boat ride across the lake. 
You can hike Jenny Lake Trail in one of three ways: as a loop around the lake, as an out-and-back or you can hike halfway and take the boat the other half. 
This is a moderate-intensity hike and there will be some steep sections. But the crown of the hike is the waterfall that you'll find approximately 4 miles into the hike at the Hidden Waterfall.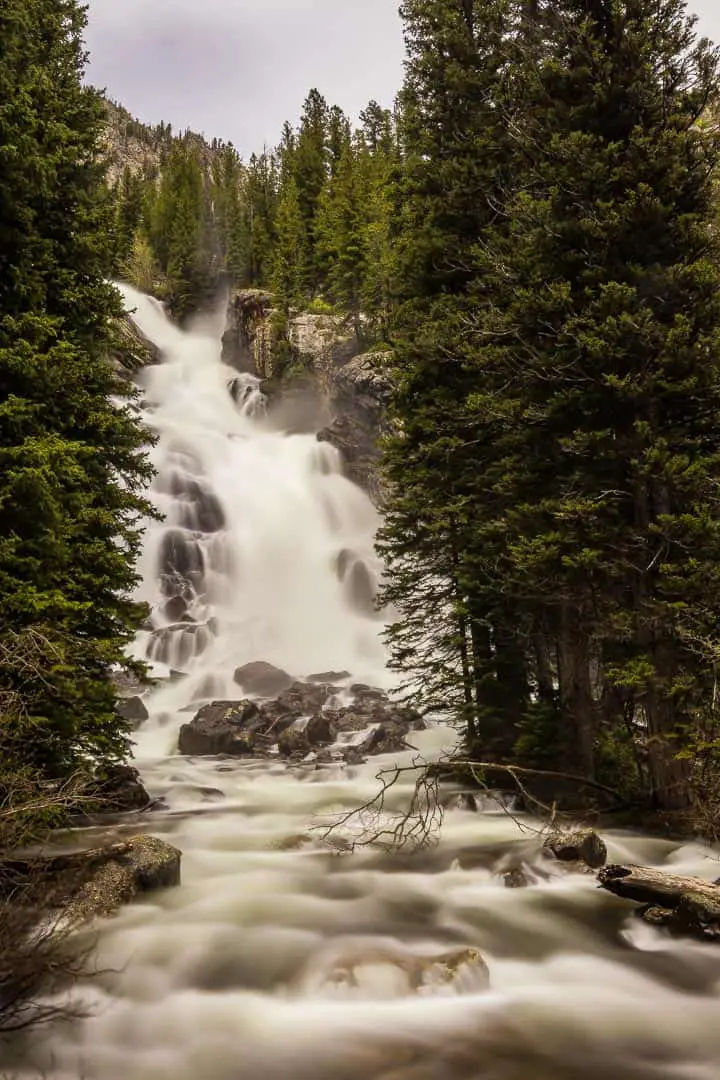 If you'd like to add another half mile or so you can continue from here on the Cascade Canyon Trail to reach Inspiration Point for some incredible views. 
If you've had enough hiking, it's a short hike to the West Shore Boat Dock where you can take a boat ride back to the visitor center.
It's $10 one-way from here. Or if you didn't want to hike you could get roundtrip from the visitor center for $18. 
If you make the hike keep an eye out for moose, which we've always spotted.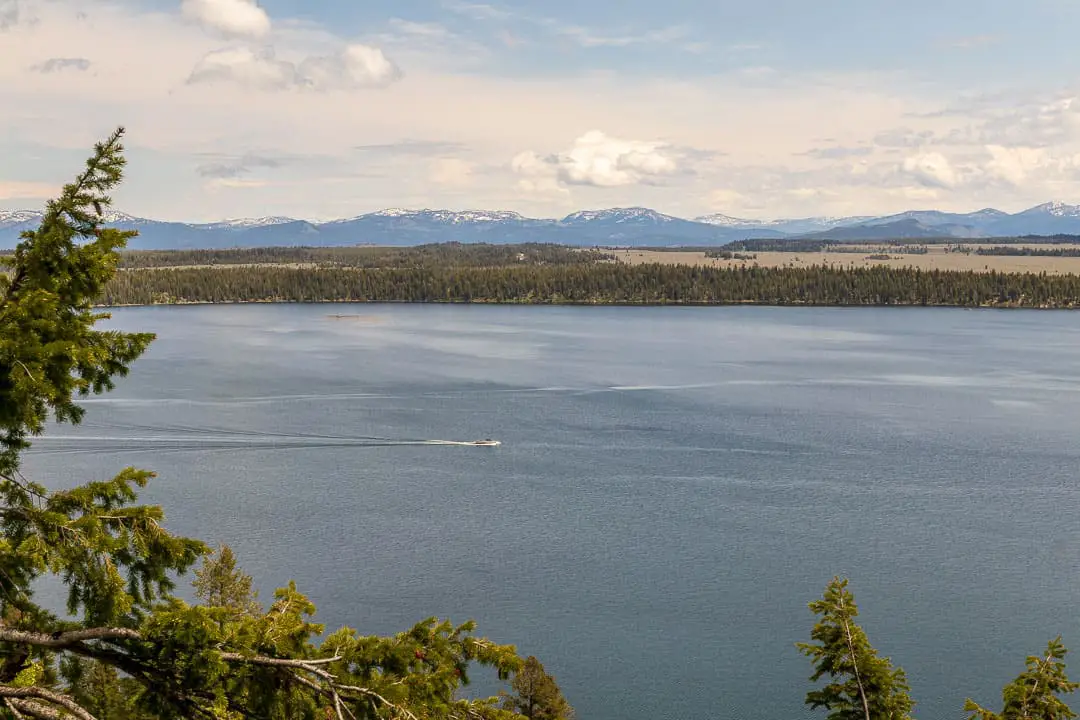 And there are several places where you can look down upon the lake and see the boat as a tiny speck on the lake with the entire Grand Teton National Park landscape in the backdrop. 
Afternoon Drive / Hike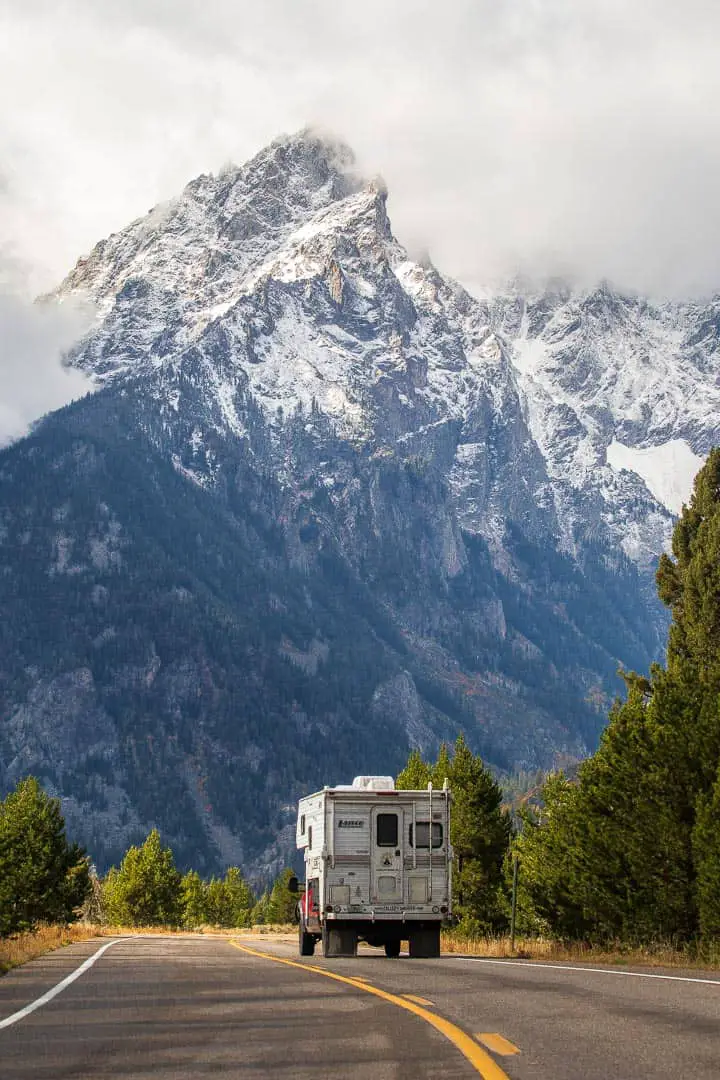 If you aren't tired of hiking you can continue along Jenny Lake and hike to String Lake. Or if you'd prefer, hop back in your vehicle and take the scenic drive to String Lake.
You'll have to exit the visitor center and turn left. Follow the road past the next road, which is a one-way exit from String Lake. 
The drive in itself is incredibly scenic and there are a few turnouts where you can stop to snack and take photos. In this part of the park you are right up next to the mountains so fitting the landscape in your viewfinder is a challenge. 
Stop and take in the views of String Lake. If you did want to spend a little more time outdoors you can walk along the water's edge to where String Lake meets Leigh Lake.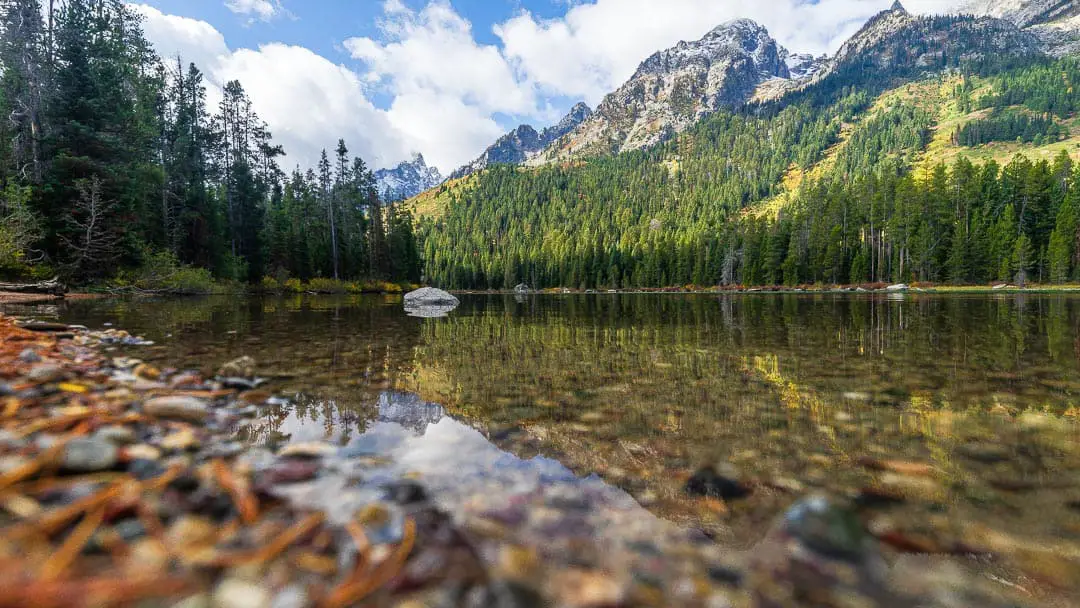 The scenery along this trail is absolutely stunning and the water is crystal clear. 
Depending on the time of day you may just want to hang out here and wait for sunset. While you are very close to the mountains, they make for a spectacular reflection photo if the water is calm.
Otherwise, we'll send you to our absolute favorite place to watch the sunset at the end of your one day in Grand Teton National Park.  
TAKE IT ALL IN: If you want to see the best of both Grand Teton and Yellowstone National Parks then join this 4-day/3-night wildlife tour!
Sunset Photos at Oxbow Bend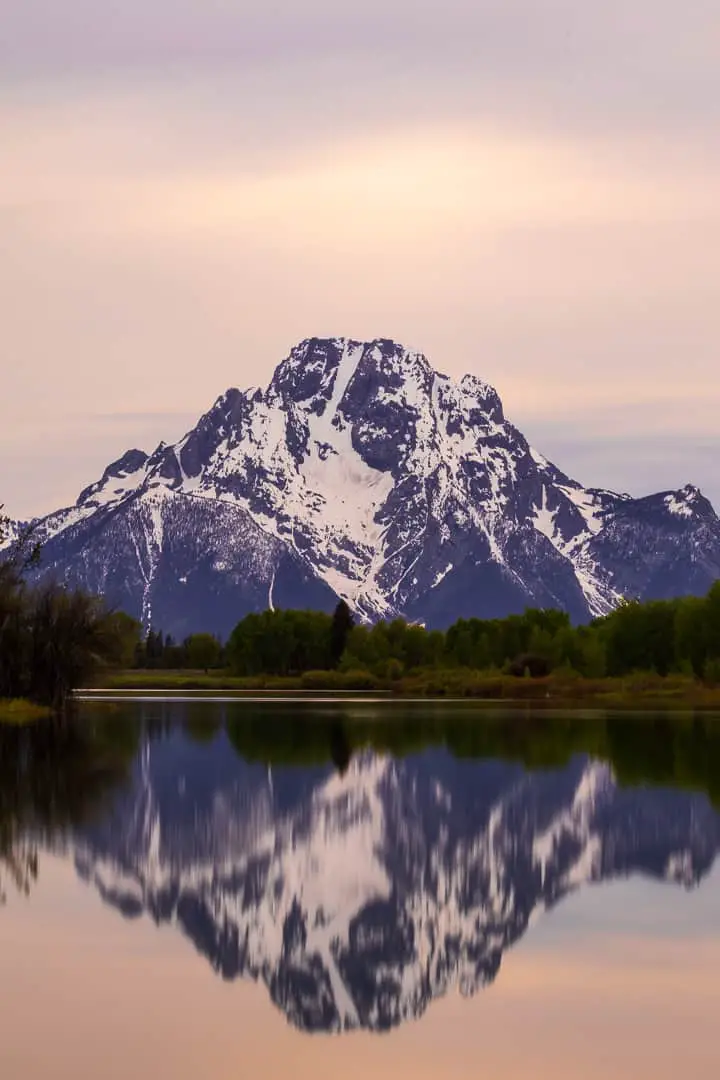 In our opinion, the best place to capture sunset photos in Grand Teton is at Oxbox Bend. From the Jenny/String Lake part of the park, you'll continue taking Teton Park Rd until it intersects with the main road.
Hang a right and keep an eye out on where the Snake River shows up on your right. Shortly thereafter there will be a parking lot for Oxbow Bend.
Again, depending on the time you arrive you'll likely see a line of photographers with their cameras on the side of the road. 
Find your parking spot and mosey out to the river for your own view of the mountains. The Snake River has several extreme twists and turns here which creates an almost lake-like look.
Thus when the water is still you will have the best reflection of the mountains on the water.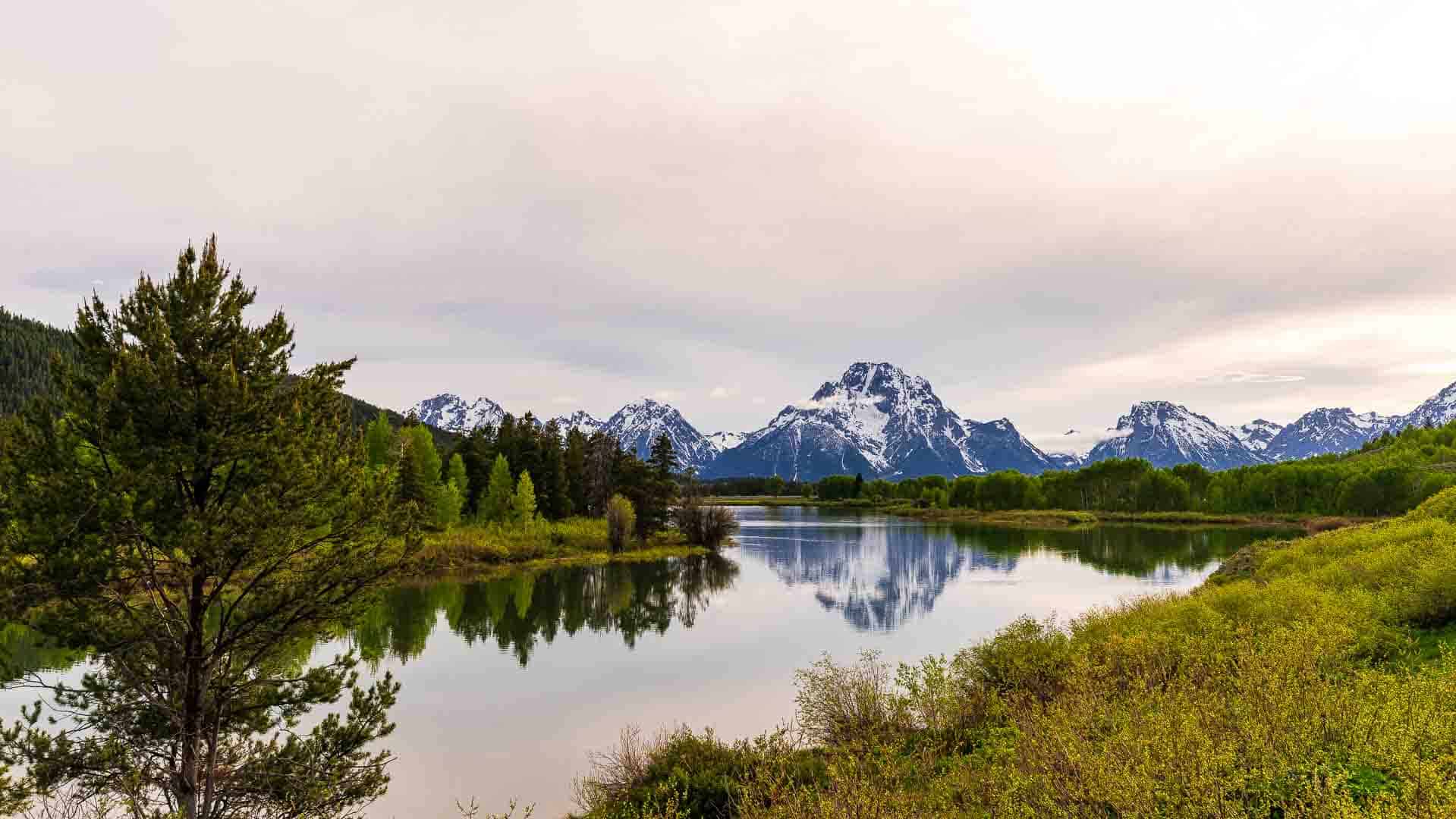 Additionally, we have seen all sorts of animals here. Keep your eyes peeled for everything from ducks and beaver to moose.
In the morning and evening hours wildlife in Grand Teton National Park are more active. So in addition to a great sunset photo, you might also get some great wildlife photos as well!
RV Camping Guide: Grand Teton National Park
Now that you have an idea about what to see and do in one day in Grand Teton National Park, here are some resources to help you figure out where to camp and find other camping necessities in the area. 
How To Get to Grand Teton National Park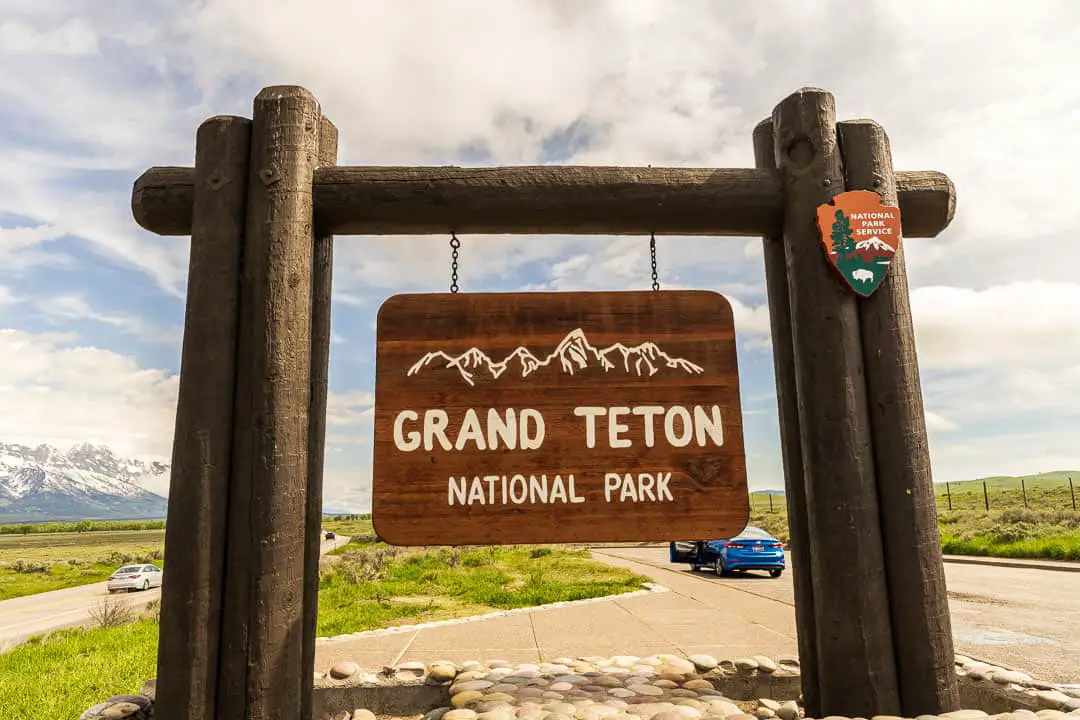 Unlike Yellowstone, there are only two entrances to Grand Teton National Park. If you are coming from Yellowstone, follow the John D. Rockefeller Jr Parkway that connects the two parks. This is a gorgeous drive and will take around an hour. 
Otherwise, you will be coming from Jackson to the south. It is a short 20-25 minute drive from the heart of Jackson to reach Schwabacher Landing. 
If you don't have one already, pick up your America The Beautiful annual pass pick one up before entering Grand Teton National Park.
The entrance fee for Grand Teton is $35 per vehicle. And the America The Beautiful annual pass is $80.
So if you planned to visit both Grand Teton and Yellowstone National Parks the annual pass almost pays for itself. 
Where to Camp in Grand Teton National Park
If you are planning to spend only one day in Grand Teton you may want to spend the previous night in the park.
There are 7 formal campgrounds from which to choose. Several are first-come-first-serve, but it is advised that you look into booking in advance. 
During one of our stays, we camped at the Colter Bay Campground at the northern end of the park. We didn't make reservations and this was the only campground that had room for us.
But because distances in the park are not far we were still able to view the sunrise from Schwabacher Landing without much effort. 
However, on other trips to camp in Grand Teton National Park, we found that there was actually better camping just outside the park.
Grand Teton National Park is hemmed in by several national forests, which allow free camping. We recommend that you use the iOverlander app to find one of these places that best suits you.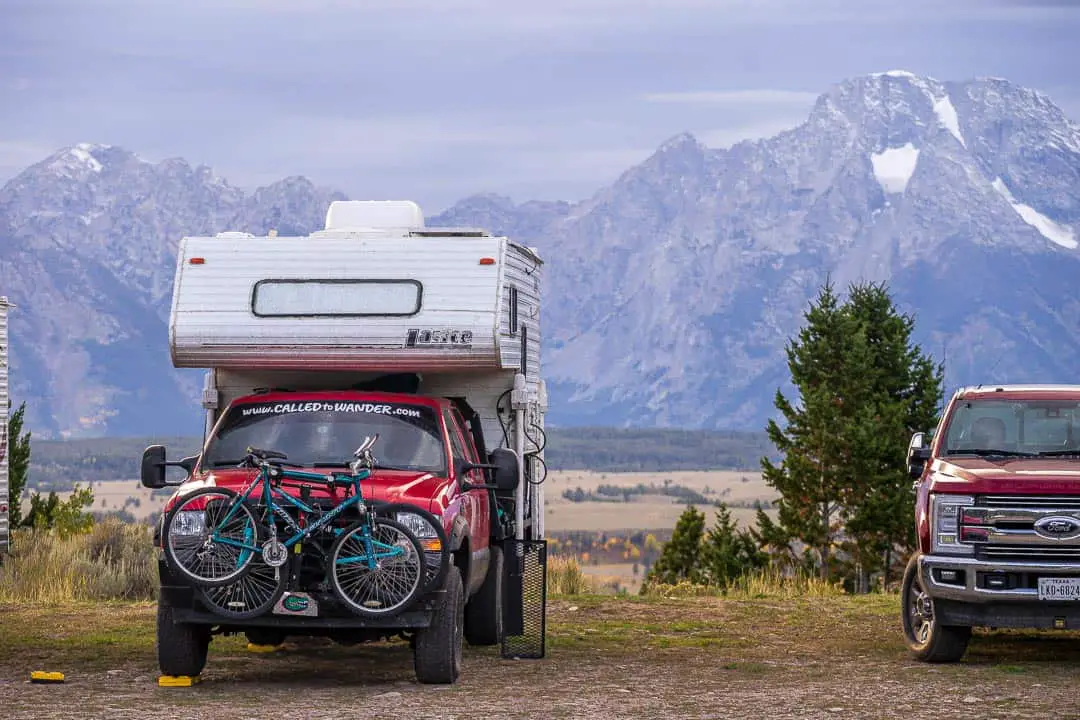 Surprisingly we had better views of the Teton Range from our camping outside of the park than we did when we paid to camp in the park.
And we were only around 5 minutes off the main road so we could quickly access our favorite areas in the park. 
Nearby Camping Amenities
Your best bet for all things camping-related is the town of Jackson. There are several grocery stores and gas stations in town. You can also fill up on propane and water before you leave Jackson. 
Several campgrounds in Grand Teton offer full hookups and dump stations so you can dump your tanks in the park if that is a need that you have. 
Additionally, Grand Teton National Park is somewhat unique in that there is a gas station at both Jackson Lake Lodge and Moose Junction. You can also pick up some basic food items here as well. 
From Yellowstone National Park your best bet for filling up (or dumping) anything you need will be in Grand Teton National Park.
Or you can drive the additional 20-30 minutes to reach Jackson and then turn around and head back into the park. 
About Author