Is a Harvest Hosts membership worth it? Absolutely.
In fact, we believe that a Harvest Hosts membership provides the most value of any other RV clubs and memberships.
But, when used in conjunction with other RV memberships and clubs, you should not have to pay full price to camp anywhere in North America.
Join now and save 15% off your Harvest Hosts membership!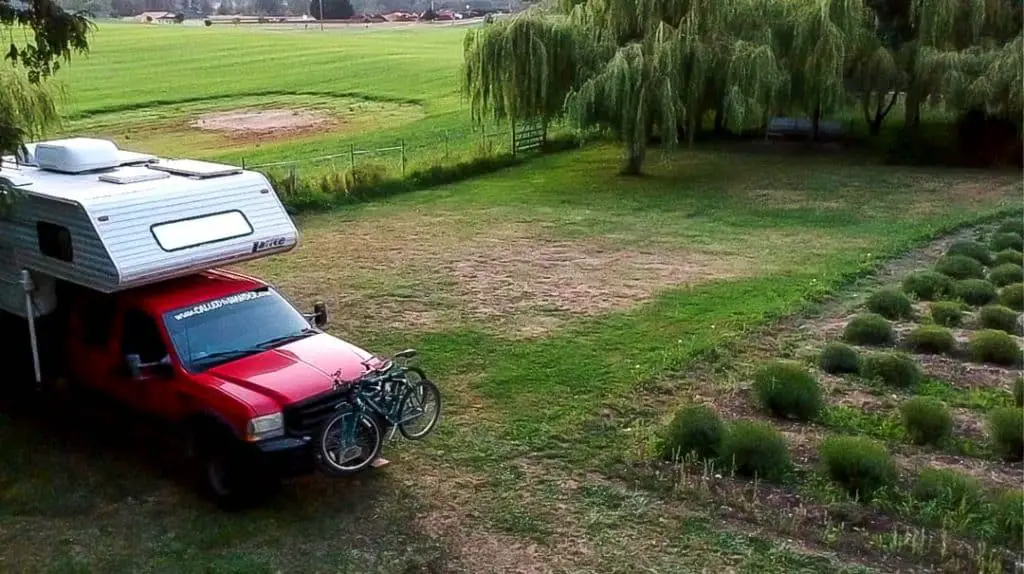 Links on this page may be affiliate links, meaning we will receive a small commission for referring you. We only recommend our favorite products!
So why choose Harvest Hosts?
Affordability.
Annual memberships range from $79-$119 per year (save 15% using this link). With the average campground in the US costing around $35, you will find that you can pay for your annual membership in 3-5 nights.
Although a Harvests Hosts membership costs more than either Passport America or Good Sam Club, the savings combined with other reasons listed below make it one of the best memberships to buy.
Accessibility.
With between 1,000-1,400 Harvest Hosts throughout the US, Canada and parts of Mexico there are very few places you can plan to travel where you won't have the option to stay at a Harvest Host.
Unique experiences.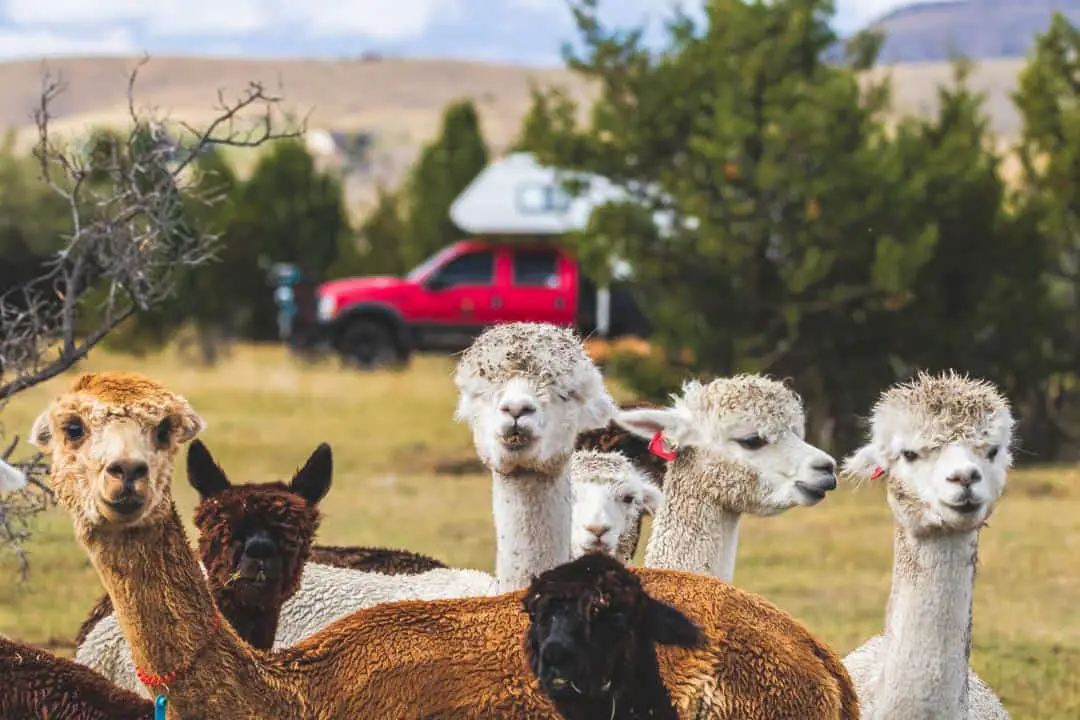 We've camped in vineyards, lavender farms and alpaca farms among others as part of our Harvest Host membership.
Location.
Most Harvest Hosts are located where you want to travel anyway. There are even some in places you likely would not have visited (can anyone say Nebraska?!) had you not been a member.
Friendly hosts.
We have not met one Harvest Host who did not invite us to stay on their property as if we were their own family.
Great merchandise.
While it is not required, purchases of products that Harvest Hosts offer supports their business and gives them incentives to continue to be hosts.
Sometimes these items line up with needs you would have purchased anyway (who doesn't travel with a nice bottle of wine or whiskey?) and other times they are items you always wanted to buy but didn't know where (lavender ice cream? Delicious!).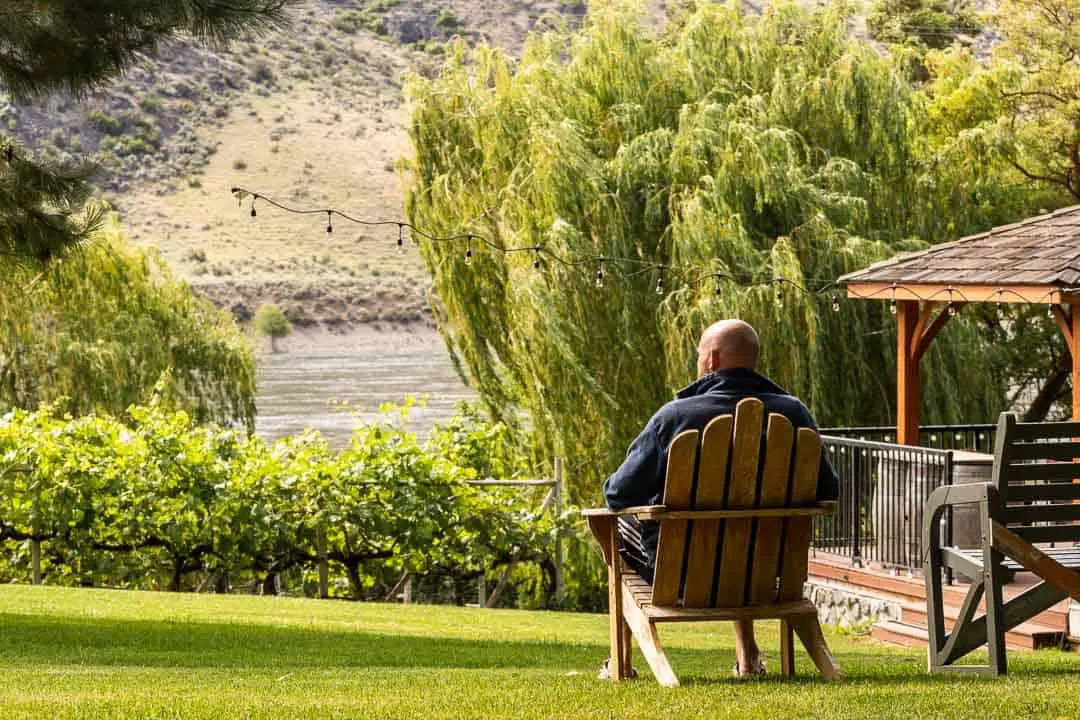 How Much Does Harvest Hosts Cost?
Currently, there are 2 plans for Harvest Hosts membership.
The first plan is $79 annually and provides access to nearly 1,000 hosts (excluding golf courses and spa facilities and restaurants.)
The second plan includes an additional 350+ golf courses, spa facilities and restaurants for $119.
If you join through our link you will receive a 15% discount on these membership options.
You will typically pay for your membership in 3-5 nights camping each year.
Can I Use My Harvest Hosts Membership With Any Kind of RV?
Yes. Harvest Hosts are typically able to accommodate any size/class RV that is self contained. Of course, you should always contact the host directly in advance to not only ensure there is camping available but also that they can accommodate your RV.
How Long Can I Camp at a Harvest Host?
The official answer is 24 hours. Unofficially, the length of stay is dependent upon the host and whether you are invited to stay longer.
We were most often invited to stay for more than one day in each of our Harvest Host camping experiences. But this is not to be expected.
What should be expected is that you are friendly and courteous and that you treat the host like a good friend or family member.
If you are hoping to stay longer, chances are you'll be invited to stay based on your attitude and friendliness.
But nobody likes a jerk. So if you happen to one, don't expect anyone to want to spend more than 24 hours with you!
What's the Worst that can Happen with a Harvest Hosts Membership?
Let's say you've planned an epic 2-week RV vacation. Or maybe you're preparing to head out on the road full-time.
You've read our guides on why you should be a member of each RV club and you're ready to put the rubber to the asphalt.
Then life happens.
Maybe you get to stay at 1 or 2 Harvest Hosts but don't ever really see the full value recouped.
This is certainly not the end of the word. While we live on a ridiculously tight full-time RV budget, we have never regretted the idea of spending $79 as an insurance policy that could actually save us money.
That's the worst case in how we see a Harvest Hosts membership. Even if it's not the first place you start to find camping, one day it might be the only place left. That happened to us in Washington state, and we were grateful for our membership!
But if you end up not using your membership at all, I'm sure you've let $79 lapse ($67 with our 15% off discount) in worse ways. Ever had a gym membership (yeah, I'd like to have ALL of those years of membership fees back!)
We're certain you'll enjoy and use your Harvest Hosts membership to its full benefit. So go ahead and sign up so you can hit the road on your big adventure!
Do You Have Any More Advice or Firsthand Experience?
If you are interested in more information, please read our Harvest Hosts review which offers more details on why and how we recommend you use a Harvest Hosts membership to your advantage.