Last Updated on April 29, 2021 by Chris and Lindsay
Our call to wander is a balance between planning and living.
And while our heart is set on fulfilling our mission to drive from Alaska to Argentina, one thing that we learned in our first year on the road is that this path will not be straight.
In fact, we have been "swirling" around Wyoming the last few months in what we call a vortex.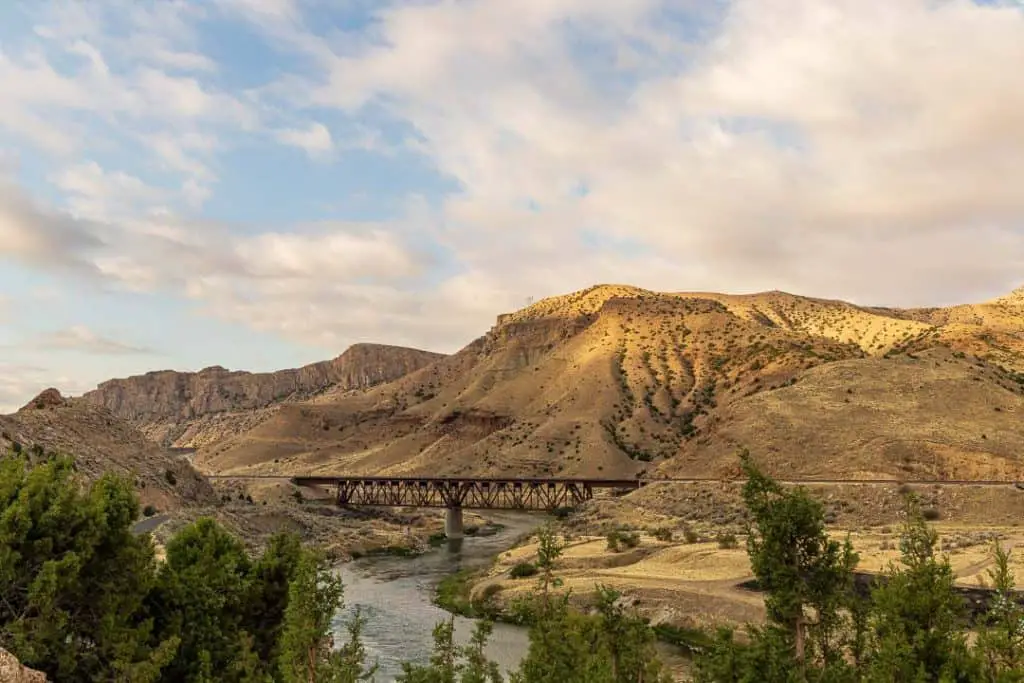 But this time here, like every mile of our 30,000+ plus journey so far, is preparation for what comes next.
And we see more clearly why we have been here as we have patiently awaited the right timing to begin our journey south.
The "Plan" For Baja, Mexico
We are headed to Baja in November with a very specific purpose in mind.
Our hearts are set on meeting and serving people – particularly orphans, widows and the poor.
Taking what we learned from a failed attempt to visit all 50 US states last year, we have limited our vision and expectations to what we believe is possible.
Of course, we are leaving ample room for God to show up in the impossible!
But our plan is quite simple at this point.
Where: 1,000 Miles of Baja, Mexico
We plan to enter Baja from Southern California and to drive the length of the Baja peninsula.
Although the 1,000-mile peninsula is vast, we have narrowed our official stops to 10 cities, towns or villages in which we plan to stay for 2-3 weeks.
Unlike our journey to/from Alaska in which we were in a new place nearly every day – we want to commit to truly engaging the community over a sustained time.
We know that even 2-3 weeks is not enough time to truly become a part of any community.
But we hope that in this brief time we can learn enough to share inspiring stories with you that will convince others to join in our efforts there.
We plan to visit the following locations during our 6-months in Baja:
Valle De Guadelupe
San Felipe
Bahai De Los Angeles
Guerrero Negro
Mulege
Loreto
La Paz
Todos Santos
Cabo Pulmo
Los Barilles
We have been fortunate to have found people who have referred us to these places and now we are focusing on connecting with WHO we are called to serve while we are there.
Who: People In Need Of Love
While we have learned that Love is spontaneous, our hearts are set to serve those people in Baja most in need of love.
We believe that we have been called to serve orphans, widows and the poor. Furthermore, we feel called to serve those people who have committed their lives in service to those who are poor in spirit.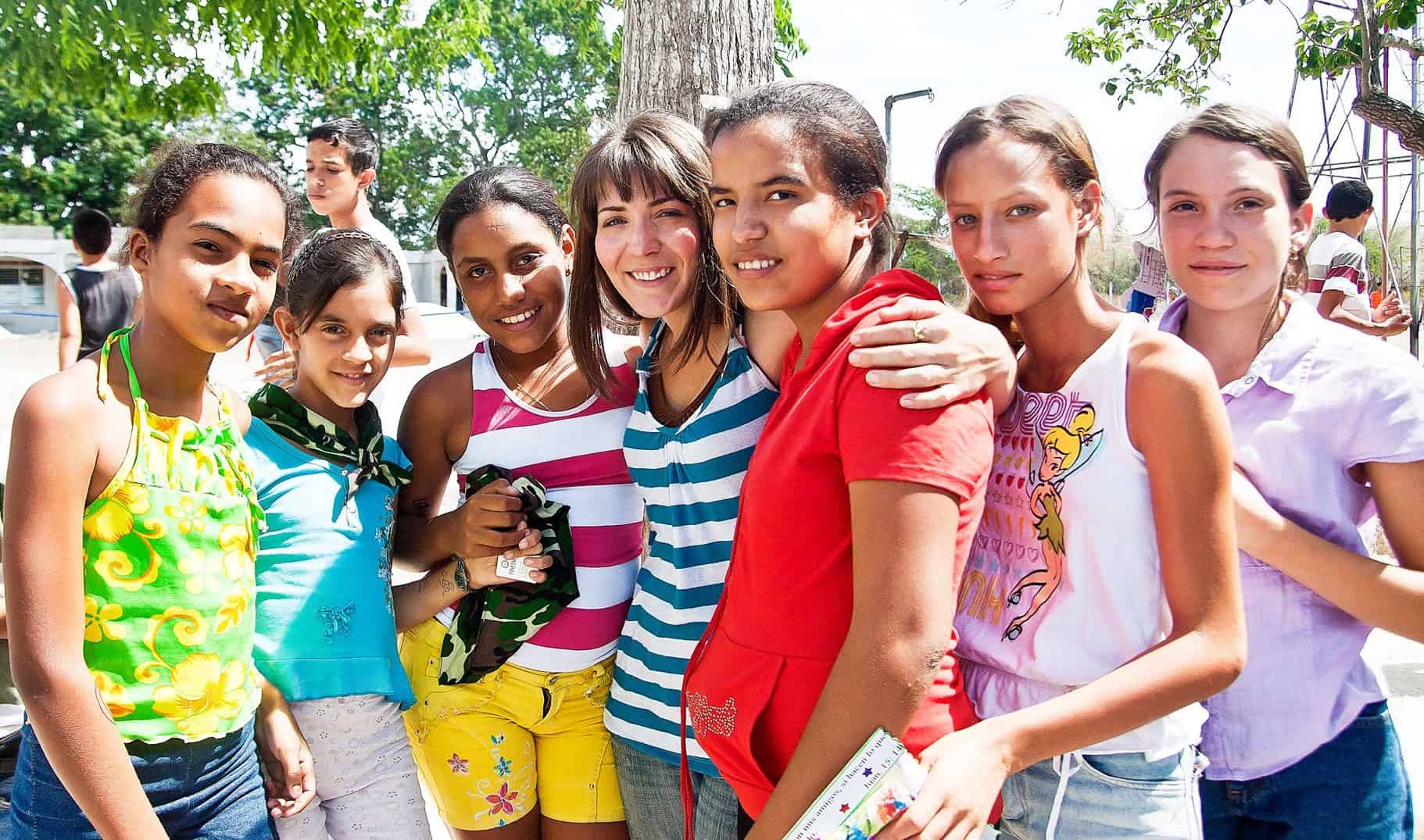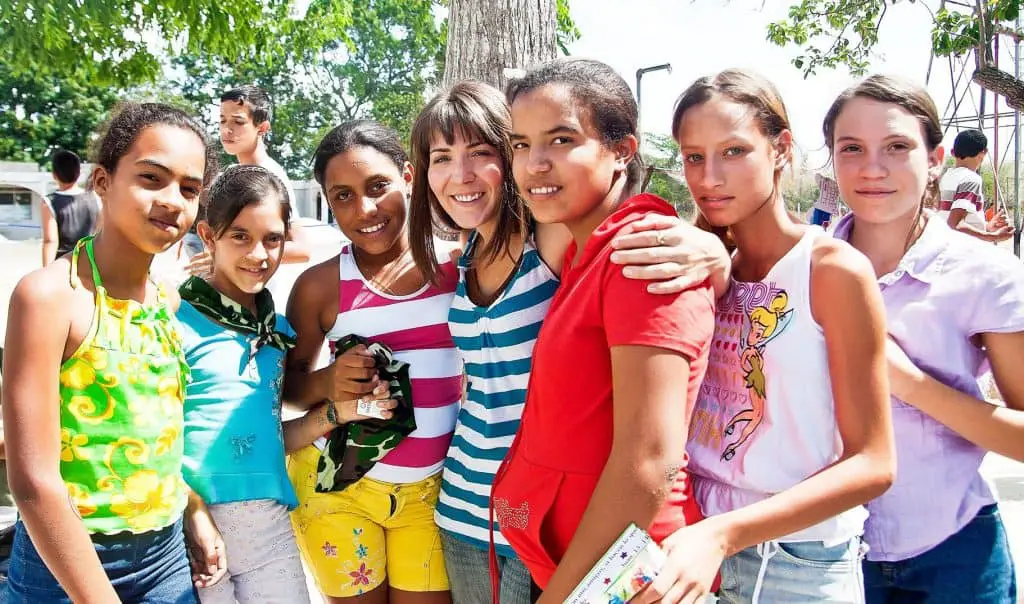 Our focus is reaching out to ministries and non-governmental organizations that serve orphans, widows and the poor.
As we connect with individuals and organizations that do so, we are committing to volunteer for at least one week in service of their mission.
Thus far we are in contact with several orphanages, schools and even a handful of ranches that focus on equine therapy for disabled children (Lindsay's heart!).
As we continue to reach out and communicate with people in the places we plan to visit we are certain that each of our 180-days in Baja will be filled with purpose… and Love.
When: November 2019 – May 2020
At present we plan to enter Baja the second week in November 2019.
We have plans to meet up with dear friends that we have made in Southern California who would like to caravan with us to Argentina.
They are going to be our "guides" in crossing into Baja for the first time. As they frequently visit the region during their vacations.
They cannot begin the full journey yet, so we will meet them in mainland Mexico later the next year.
We are permitted 180-days in Mexico (at a time). And we plan to utilize every last day of this allotment.
Unlike many overlanders who are on their journey from Alaska to Argentina, we are not going to ferry to the mainland of Mexico when we reach the bottom of Baja.
Instead, we plan to work our way back up the 1,000-mile peninsula to return briefly to the US in May 2020.
God-willing, we will then drive back to the border and cross into the Mexican state of Chihuahua to begin our 180-day journey through the mainland on our way to Guatemala.
Our friends will then re-join us in Oaxaca as they ferry from Baja and we will journey southward together from there.
Trust In The Midst of Fear
Despite what you may think of Mexico, we are not afraid of venturing into Baja this fall.
In fact, the excitement of doing so continues to push us to leave earlier and earlier!
However, we are afraid of making plans that we know are certain to break.
In driving from Florida to the top of Alaska and back again we learned that Love is spontaneous.
And while we can plan and reasonably expect moments of giving and service to others, a good part of Love is simply showing up in the moment.
Prior to leaving for Alaska in the spring of 2018, we planned to visit all 50 US states. Our goal, predicated on our own wishes, was to connect with one family to serve in each state.
We thought we could create a movement out of our movement.
But that isn't what God called us to do. He called us to the road, to simply "go!"
We muddled it up with plans of our own. And, after just a few weeks on the road, we realized that we missed the point in our wandering.
So as we plan for Baja, we are ever-aware of our tendency to fear the unknown and to try to control our circumstances.
We chose 10 places to visit out of hundreds. Yet these 10 may be too many, for all the people to love who fill their streets.
Still, we plan to proceed with confidence that we are, in fact, "in the flow" with what God intends us to do with ourselves in pursuit of the Abundant Life.
How Can You Be A Part Of This Journey?
If you've made it this far, you are already a part of our journey!
But if you would commit to being more for us, here is a list of ways that you can support us on our journey (in order of least, to most commitment).
FOLLOW our social media. "Subscribe" to our YouTube Channel, "like" Called To Wander on Facebook and "Follow" Called To Wander on Instagram. Then please be sure to engage as much as you can. Even simple comments and likes help us show up in more people's feeds to help us expand our reach. And if you commit to watching each of our new videos within hours of when we release them (even if you mute them in the background!) this helps us out tremendously!
SHARE our social media stories with others. Click a few buttons when you read an update, or start a conversation over dinner. We can use as much help in sharing our story as you will commit.
SUBSCRIBE to our newsletter. This post is starting out in our newsletter email list. But if you've already done #2 and forwarded that along to 10 friends, then maybe we have a few more people on board already. We're going to be consistent in sending out at least 1 weekly update from the road – connecting you to the people and stories in the places we wander in Baja
SUPPORT us financially. We are not commended missionaries, nor will we ever be. And while we are relying on our own labor (both savings we worked hard to accumulate and jobs while we are on the road) we can use your help. There are a variety of ways that you can support our mission – we appreciate if you choose any one of them!
PRAY for us. This is the hardest thing to do, we know. Some of you reading this may not be the praying type. Others (and you will admit, as we do) will become so busy in your daily life that you will forget us. One of the biggest and best things that you can do to help us is to remember us in your prayers as often as you can. We know that God is leading us. We feel safe in this. But we also know that He is eager to answer prayers – as simple as they may be.
So What's Next In The Meantime?
We are preparing to leave a second home we never thought we'd have.
Nearly 5 months in the small Wyoming town of Thermopolis has led to many friendships and memories not soon forgotten.
But as we have our sights on Baja, we're planning to do the seemingly counterintuitive and we're driving north to Canada!
Yep, Canada!
Because Lindsay has Crohn's Disease and was on her Remicade infusions last year, we were unable to visit Glacier National Park in Montana.
We are not certain when we will ever be this close again. So we have recently decided to venture north for some time in Montana.
As we are so close to Canada, we thought we would cross the border for a few hours before returning to Montana.
Our story is to drive from Alaska to Argentina. And while we've spun around in Thermopolis these last few months, we thought it would be great to connect other overlanders to a beautiful path they can take through the US between Mexico and Canada.
We plan to drive "border to border" between September and November, covering some of the most (if not THE MOST) beautiful lands in America.
We'll stop in the following National Parks along the way:
Glacier (Montana)
Yellowstone (Wyoming)
Grand Teton (Wyoming)
Canyonlands (Utah)
Arches (Utah)
Capitol Reef (Utah)
Bryce Canyon (Utah)
Zion (Utah)
Grand Canyon (Arizona)
We're meeting good friends of ours for a weekend in the Grand Canyon before spending a few weeks at their home in Arizona as we make some final preparations for Mexico.
From Arizona, we'll head to Southern California to meet our friends and prepare for Baja the following week.
A Parting Thought
When we look back on our life we want to look at this time as one in which we gave it all to pursue the God-inspired vision we have.
We're not afraid of failure. We know we may never see Argentina.
But it is in the going that we find ourselves faithful to the call.
As we journey we hope to inspire you (and many others!) and provide you (and many others!) the information and courage to help you plan and pursue your dream.
If there is ever anything we can share with you, please do not hesitate to reach out to us and let us know what is on your heart and mind.
Thank you again for your support to this point, and ever more in the future!