Last Updated on July 24, 2021 by Chris and Lindsay
Antelope Canyon is one of the most visited (and photographed) canyons in the world. It is by far the most sought-after slot canyon in the Southwest US. And while masses of travelers visit the canyon each year, there is no reason why you should not be among them. Visiting Lower Antelope Canyon is truly a remarkable experience at any time of year and in any crowd.
The canyons have two parts: Upper Antelope Canyon and Lower Antelope Canyon. By far, Lower Antelope Canyon is the most famous of the two. However both are picturesque in every sense of the word.
The Antelope Canyon system is considered a slot canyon. As such, it is very narrow at times. There are parts of the slot canyon where you will barely squeeze through. In most famous photographs even the overhead is narrow allowing a small amount of sunlight to filter through.
Accessing Antelope Canyon
The Antelope Canyons are best accessible from Page, Arizona. Many people plan to visit the canyon either before or after a visit to the Grand Canyon. Some will take a bit of a detour from driving Route 66 to explore the natural phenomenon.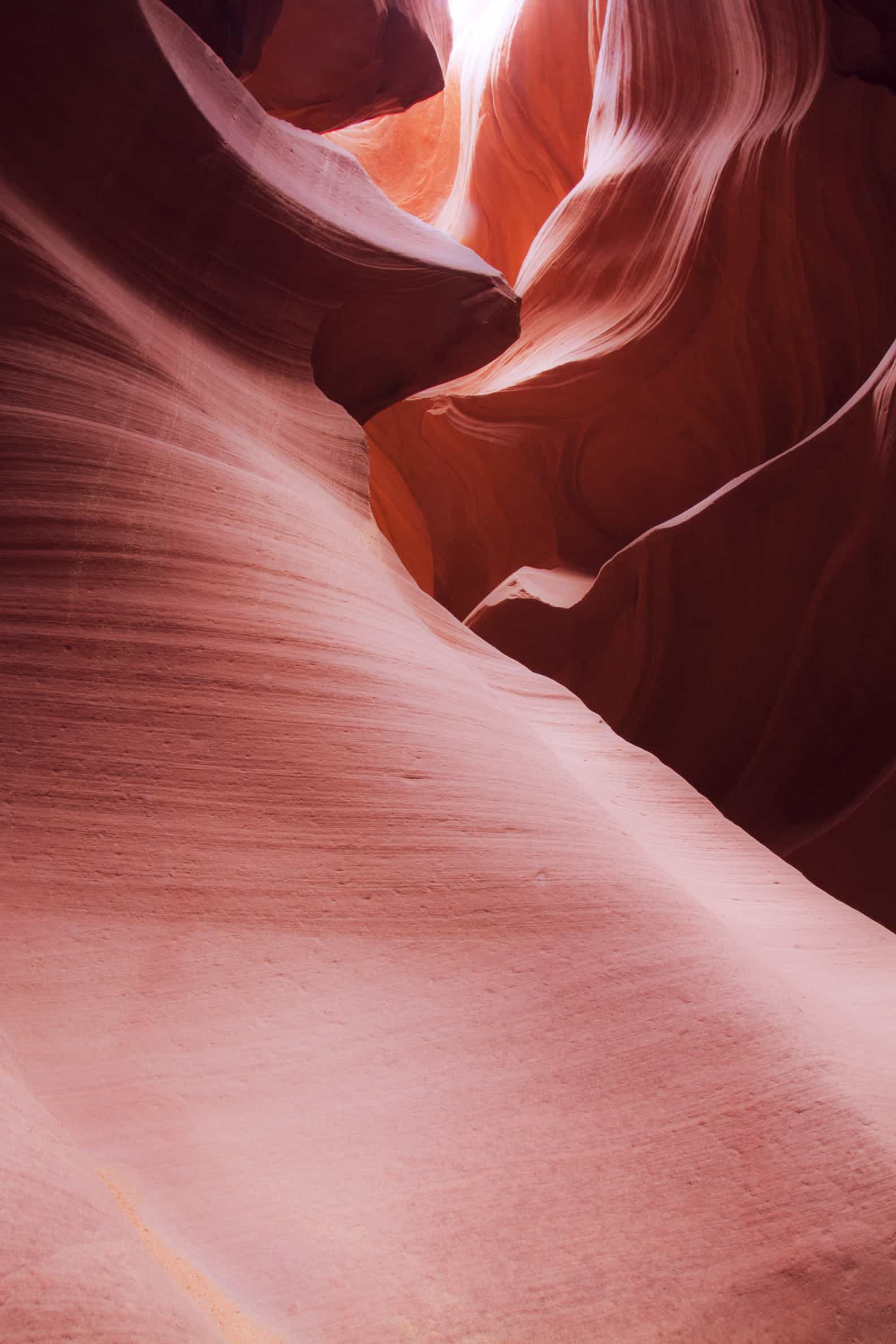 It was possible in the past to visit the slot canyon on your own terms. However, the rise in popularity of Antelope Canyon has resulted in a need to book a guided tour. Because the slot canyon remains incredibly popular make sure you reserve a tour well in advance.
It is also possible to visit Upper Antelope Canyon. This canyon is less strenuous than Lower Antelope Canyon, but also requires a guided tour.
If you plan to take professional quality photos during the tour, you'll need to select the right tour. These are more costly and offered separately from general canyon tours.
You can find information on how to book tours here.
Best Time To Visit Lower Antelope Canyon
If you are looking to avoid the crowds, the best time to visit the Antelope Canyons is between October – March. However during this time you will also miss the iconic light beams that illuminate the canyon walls. The slot canyons are definitely worth the visit at any time of year.
Antelope Canyon will be busiest during the months of April to September. However this will give you the best opportunity to take the iconic photo for which you are likely visiting. You will need to plan and reserve your tour well in advance.
It can be humbling to walk through the vast canyon sytsem of Antelope Canyon.
What to Expect in a Slot Canyon
Lower Antelope Canyon is beautiful at any time of the year. Aside from the crowds, expect to find yourself in awe of the way water and wind has carved out the narrow canyons through time.
You will see textured layers of rock in every direction as you walk. Of course between spring and summer at the right time of day you can also witness the sunlight streaming in from above.
Expect to spend a few hours wandering and wondering about how the Lower Antelope Canyon was formed. It will mesmerize you and leave you feeling as though you were trapped in a surreal painting.
---