Last Updated on July 24, 2021 by Chris and Lindsay
No trip through the Southwest should be considered complete without stopping for a few days in Albuquerque, New Mexico. Albuquerque has been inhabited to some degree for over 10,000 years. However, more recently the city was established during Spanish colonial rule. Through turbulent years of war, the city emerged as a prominent part of the southwestern United States.
We stumbled upon Albuquerque as we followed Route 66 from Missouri to Arizona. After visiting Palo Duro State Park, outside Amarillo, Texas, we found ourselves surrounded by wildfire. Rather than take our time along the backroads, we jumped on Interstate 40 and made the quick trip into New Mexico.
Because we did not initially plan to visit Albuquerque we had absolutely no expectations. However, because we had no expectations for the city we found that we greatly enjoyed our time there.
Among many reasons why you might plan to visit the city, we had 3 main reasons we would love to go back:
1. Old Town Albuquerque
Old Town is comprised of only a few square blocks. However the city has done a great job to preserve its historical past. Old Town Plaza, a small picturesque park, is at the center of the neighborhood. The park and encompassing streets are full of colorful flowers, small shops and restaurants.
You can find the San Felipe de Neri church on one side of the plaza. This church is the first official settlement in Albuquerque. Before the Spanish would send forward troops and/or colonists they would first require the establishment of a church. San Felipe de Neri was first founded in 1706 as San Francisco Xavier. Over the next three centuries much would change about the church. However, for the most part, it remains in tact and is fully operational as a place of worship.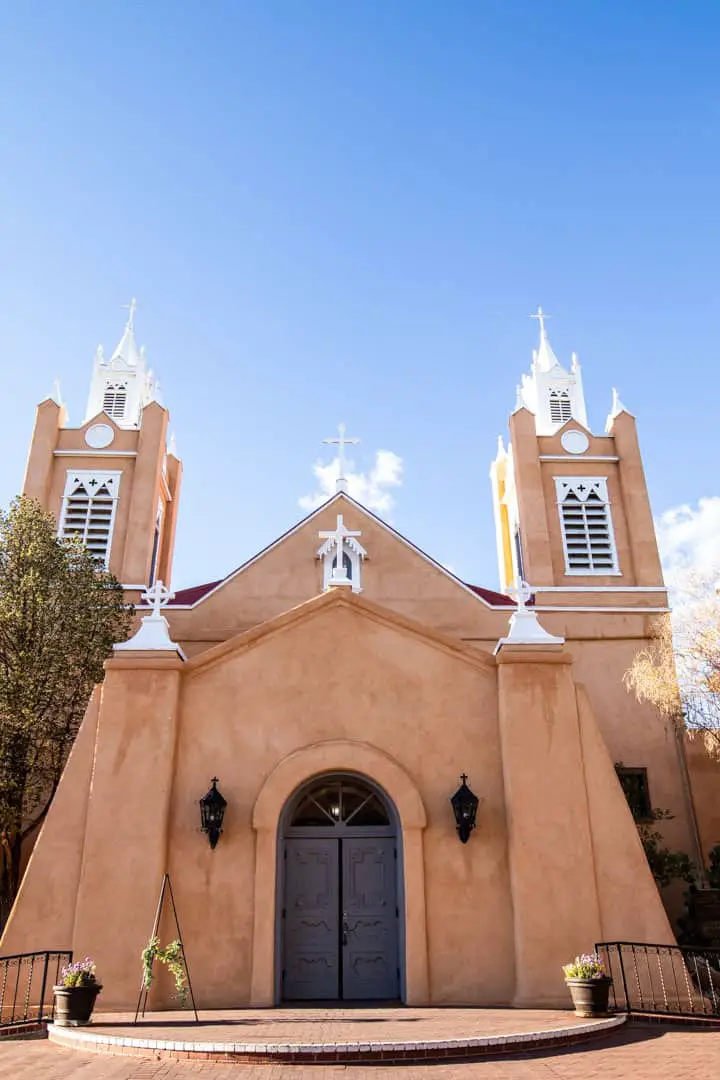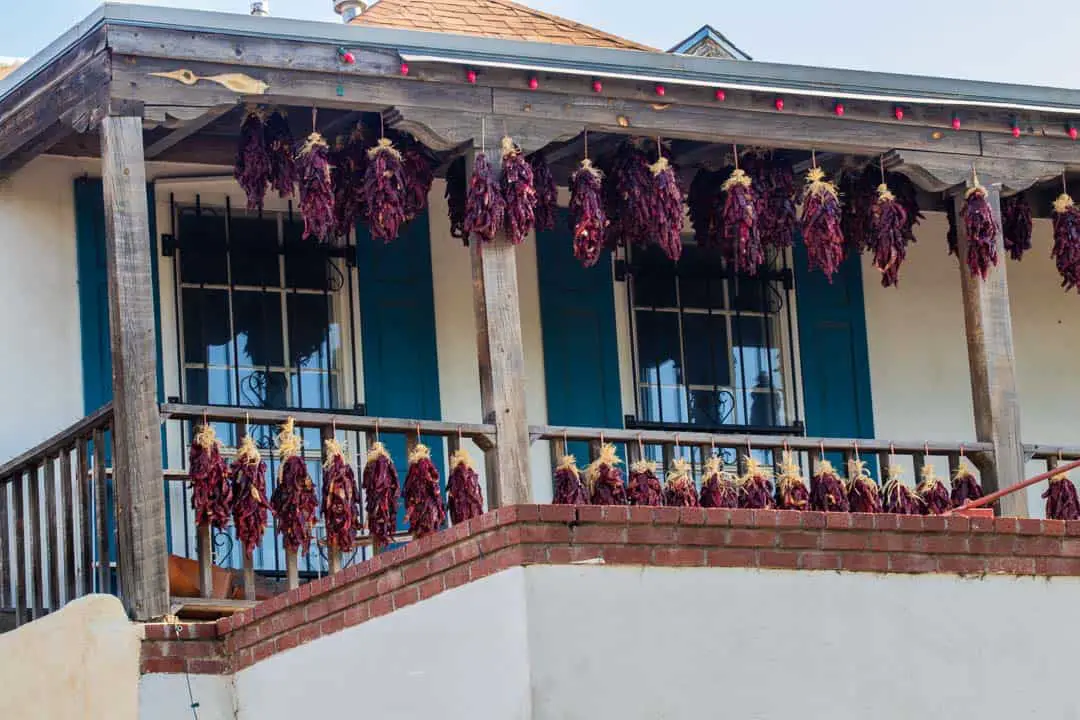 2. Petroglyph National Monument
Petroglyph National Monument is located only 15 minutes from the Albuquerque city center. There are actually 4 main parts to the park to visit and hike. Each part is a short drive from the other. Because we only spent one day exploring the park we chose 1 region, the Boca Negra Canyon.
Boca Negra Canyon is full of petroglyphs that indicate primitive civilization in the area up to 12,000 years ago. Here you can hike well-marked  and very dog-friendly trails. However it is the desert, so even in the shoulder spring and fall seasons you can expect the trails to be hot.
Despite Albuquerque's desert climate there are a variety of animals to witness on a hike through any of the 4 parts of the park.
The first "settlers" in Albuquerque were paleo-indian cultures that date back 12,000 years. However, more recently Native Americans and Spanish colonist settled the area. They left markings, or petroglyphs, on basalt rocks to record their culture and spiritual beliefs.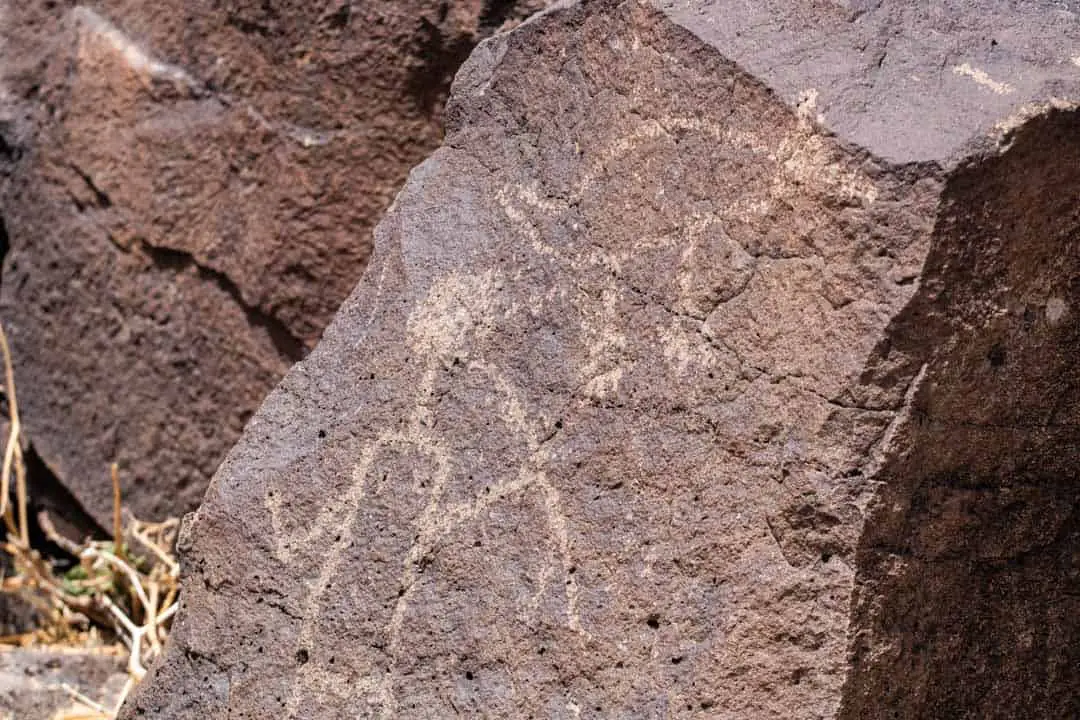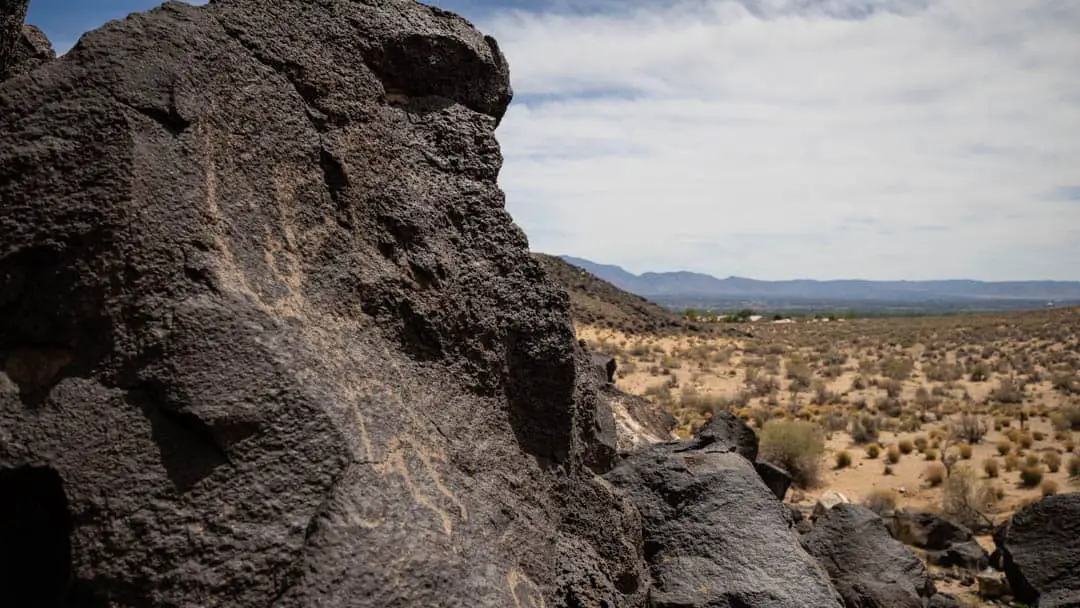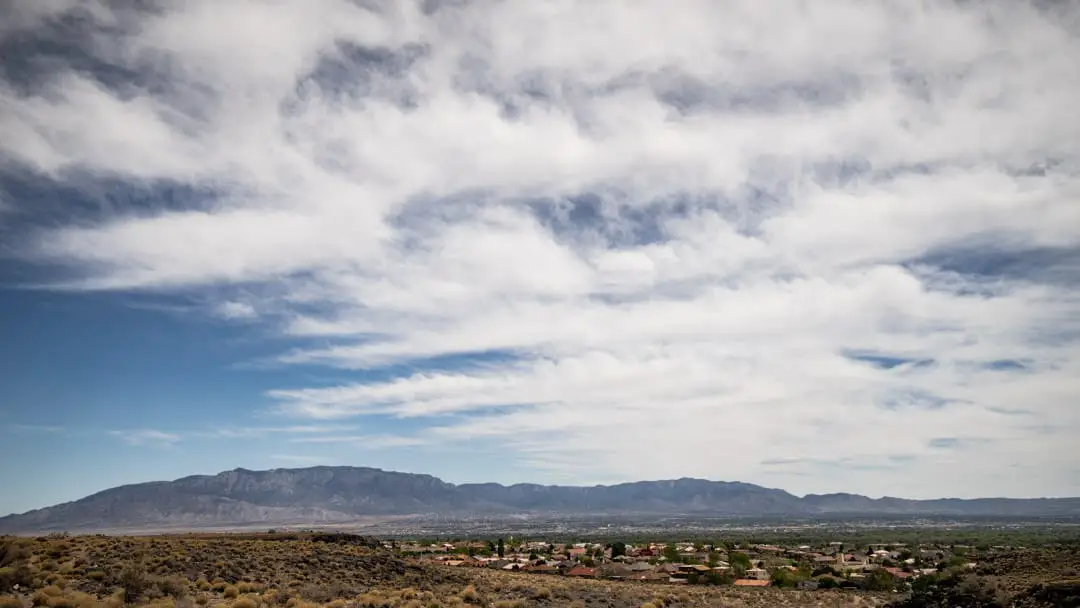 Even in the arid desert climate there are a variety of animals ranging from birds to rabbits. Each animal has unique adaptations to allow it to survive in the desert.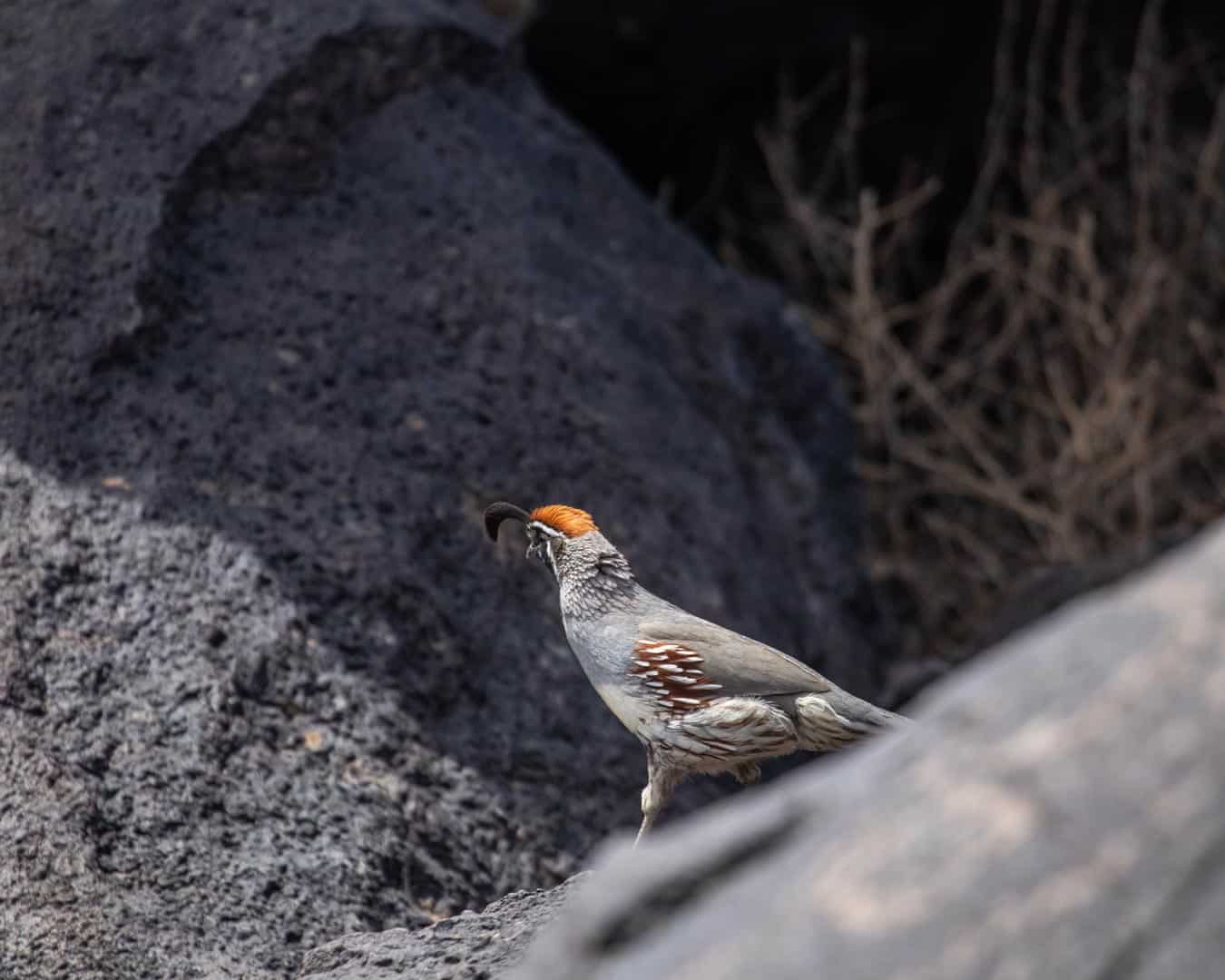 3. The Rio Grande
The city of Albuquerque has built miles and miles of trails along the Rio Grande.  Pick any number of city parks in which to park and then hike along the river.
We did not spend as much time along the Rio Grande as we wanted. But it was a great place to find shade and let our dog Everest play in the water!
---